Gudrun & Bernd Wurlitzer 2017
After the German reunion Gudrun and Bernd Wurlitzer witnessed the gallery scene in Berlin change dramatically.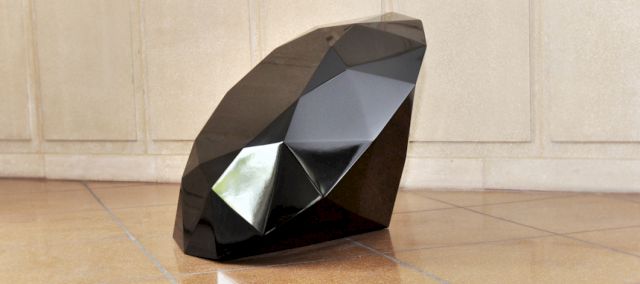 To celebrate another year of Gallery Weekend Berlin we speak to a selection of collectors who have a special bond with Berlin. Focusing on the collecting scene of the city and the personal relationship between city and collector, we find out what makes this capital not just a special place for its artists and visitors, but for the collectors too.
After the German reunion Gudrun and Bernd Wurlitzer witnessed the gallery scene in Berlin change dramatically. Today they talk to IC about the hype with international collectors coming to town and about their personal contribution to Berlin as city of international contemporary art.
Tell us about your connection to Berlin. How did it all begin?
G.W.: We have always been "Berliner's" in many ways. It started with my studies at the Technical University and my architectural office shortly after the reunion. At the same time we were based in Cologne, during the hot time of it's art scene. So we already knew all the gallerists who came to Berlin later.
B.W.: It was interesting to watch how one gallery after the other from the Rhineland settled down in Berlin. It started very slow, then it was many at the same time. Sprüth Magers and finally Daniel Buchholz were the last and as global players great assets to the town.
What is the collecting scene like in Berlin?
B.W.: We have very good private collections in town. To make this more visible, renowned collector Axel Haubrock inaugurated a network – the Berlin Collectors. It started in 2014 with a collectors dinner and we are happy to be part of it, because it gives us the opportunity to contribute a bit to Berlin's position as city of international contemporary art.
The collective show at the abc last year was one highlight we completed together. I think this is unique and does not exist in any other town.
G.W.: All in all, the collectors scene in Berlin seems vivid, solid and down to earth. It's great to see that highly potential collectors from elsewhere open locations in Berlin, like just now Désiré Feuerle.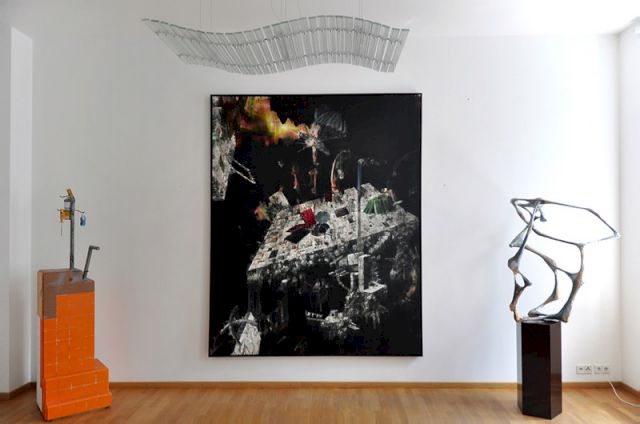 Your collection consists of many Berlin based artists – why is this important to you?
B.W.: It just happened as a logical consequence of getting to know so many new artists which brings you closer to their work. In fact we display mostly artists from Berlin in our Berlin location. Fits to the spirit!
Still many international artists are coming to Berlin. Has this influx of artistic talent had an impact on your collection and if so, how?
G.W.: We have always collected internationally, no matter where the artist lives. So in many cases we've had the artworks already before the artist moved to Berlin. All the new young artists from everywhere see Berlin as a valley of hope. We meet many of them in various shows and parties of other artists we attend. This is also part of my extra-curricular work for my non-profit artist platform artitious.com. It definitely broadens our horizon and we also buy from time to time.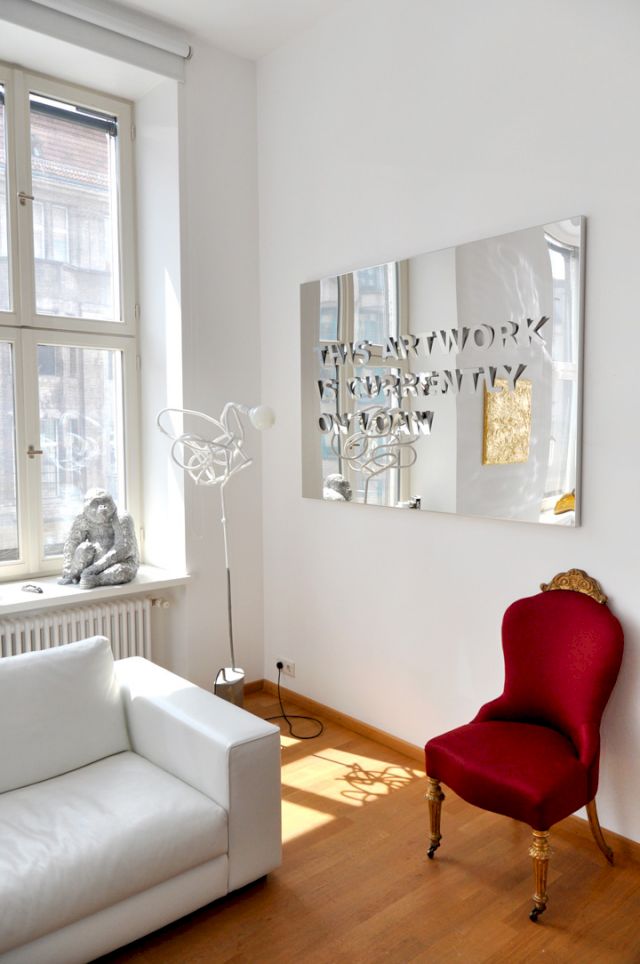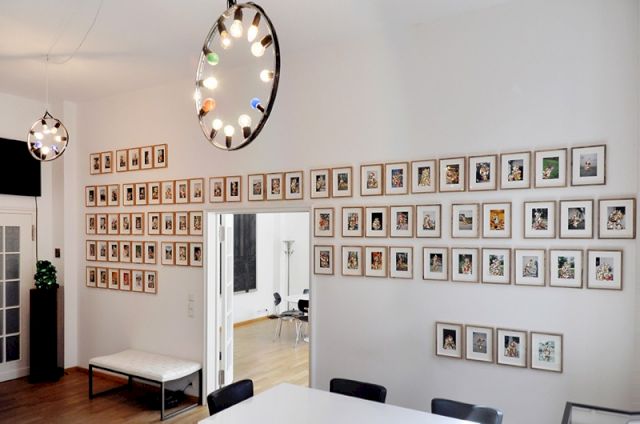 Do you normally work directly with artists or do you go through Berlin galleries?
B.W.: It depends on whether the artist who's artwork is interesting to us has a gallery or not. The artworks comes first, and then who sells it. In case of emerging artists without a gallery we often buy from them for support. I also helped some artists to develop new techniques like bronze casts or prototypes by financing them.
How have you seen the Berlin art scene change and where do you think it's headed?
G.W.: There was a certain hype with international collectors coming to Berlin some years ago. The fact that Berlin was a completely "new town" for many which was interesting to explore helped a lot.
B.W.: The Artforum was also a great attraction to come. Collectors love to stroll through art fairs, because there's no direct commitment and you can slip in and out a booth and come back. There was so much potential in it! For me it was a shame to stop it.
G.W.: A good art fair would have helped a lot after the sexiness of the town goes back to normal after several visits. But the gallery weekend is great and I love it. Besides all the gallery shows it's always a big adventure with all the cool events in incredible locations.
B.W.: But it's different when international galleries from outside of Berlin show in a fair and bring their collectors into town. Helps the local galleries too. The big galleries go to international fairs to sell there, but what about the smaller ones? I have the feeling some of them are struggling. They are so important for the city because they bring up new positions and should get official support. Berlin – which means all of us – has to work on these issues to stay strong.
G.W.: Otherwise Berlin develops into a self-creating, self-fulfilling and self-marketing art biotope which will remain in prosperity while the whole art world gets in trouble (laughs).
Will you be attending Gallery Weekend Berlin this year? And if yes, do you have any tips for the collectors coming on where they should go?
B.W.: Gregor Hildebrandt at Künstlerhaus Bethanien, Isa Genzken at Martin Gropius Bau, Wolfgang Lugmair at Galerie Kwadrat, Wolfgang Tillmans at Galerie Buchholz and Martin Honert at Johnen Galerie.
G.W.: Leiko Ikemura at Galerie Michael Haas, Alexej Kostroma at 401Contemporary, Feuerle Collection, Hanne Darboven at Galerie Crone, Gartenschau at König Galerie with Alicja Kwade, Michael Sailstorfer and many more.