Lapo Simeoni
Collectors who have a special bond with Berlin.
LAPO SIMEONI 1979 @laposimeoni
To celebrate another year of Gallery Weekend Berlin we speak to a selection of collectors who have a special bond with Berlin.
Focusing on the collecting scene of the city and the personal relationship between city and collector, we find out what makes this capital not just a special place for its artists and visitors, but for the collectors too.
We speak to IC Collector Lapo Simeoni about why he moved to Berlin, how the transformation of the city is a positive, and why you should always look to the future in this city.
IC
Tell us about your connection to Berlin. How did it all begin?
LAPO SIMEONI
My relationship with Berlin dates from a series of important events in my life. After developing as an artist and curator in the 90's, I began "spraying" and soon after that began collecting, what would now be known as "Street Art".
From 2000-2002 I studied at Central Saint Martins in London and opened in 2004 Art.Lab Gallery, a contemporary independent space focused on searching for emerging artists. Then in 2009 I realized an exhibition in Basel, ("7 Italian Vision") in an underground vault of 250 square-meters during the days of Art Basel. The exhibition was a great success, creating contacts with gallery owners, artists and museum directors. From there on I started to collaborate as an artist with Henk Pijnenburg, a Dutch collector and art dealer with whom I worked a lot in Germany and Holland.
After the loss of my father, Angelo Quattrocchi, a writer and journalist of the Beat Generation and counterculture of the sixties, I decided to move to a European city which could be the basis to travel everywhere. Berlin was the city most suitable for me and my life, a unique city full of vitality and contradictions that put you inevitably in relation with history and society. So I moved here in 2012 and still find it very interesting and full of energy to this day.
IC
What is the collecting scene like in Berlin?
LAPO SIMEONI
The city is changing very quickly and the art system in my opinion is complex. From what I have observed in recent years in this city, I can say that the interest and attention of collectors is remarkable.There are still many artists who come to live here, despite the radical changes of the city.
This city carries an energy and therefore an international appeal to collectors. Social dynamics are fast but exchanges with people often are reflective and help to a greater understanding of art. Having such a large pool of galleries, artists etc. and a constant transformation of the city as a whole leads to increased attention and knowledge to the choice of a work.
Berlin is a city where it's hard to choose and easy to miss. For the quantity and variety of art that the city offers, it can be a driving force to better understand the personal motivations made when creating your collection.
Berlin is a city where it's hard to choose and easy to miss. For the quantity and variety of art that the city offers, it can be a driving force to better understand the personal motivations made when creating your collection.
LAPO SIMEONI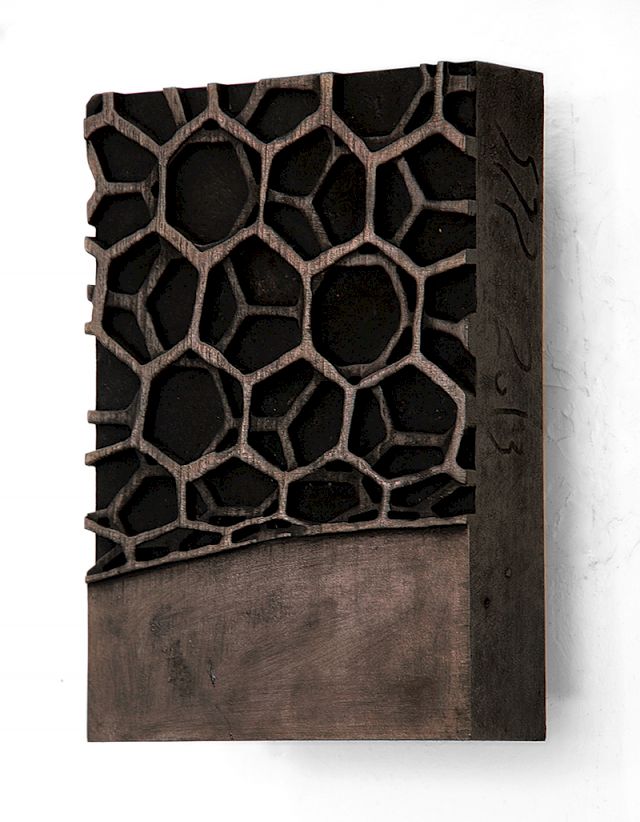 IC
As well as being a collector you are also an artist. Do you think this enables you to look at artworks in your collection in a different way?
LAPO SIMEONI
Human instinct is diverse, each person has a predisposition to the imaginary and often this is reflected in the collections. Personally, over time I developed an ever more methodological evaluation trying to find answers to the questions I ask myself such as; "why do you want this work?", and "why collect it?".
For me, to collect is an emotional development for which I live. My particular sensitivity of choice when purchasing a work is also influenced by personal motives as an artist in relation with other artists.
My research and study on consumerism and man's evolutionary growth is also being reflected in what I collect. I am always looking for works that reflect a strong empathy with man's history and its development, preferring works that interact with social issues or geopolitical or the human social involution/evolution.
IC
Do you normally work directly with artists or do you go through Berlin galleries?
LAPO SIMEONI
Being an artist/curator/collector and collaborating for a year even with the web magazine "FRISK FISK", I always had this characteristic ambivalence that has led me to work and grow with the artists, galleries and the contemporary art system.
To better understand Berlin, it's essential to go see the artists' studios, the "off spaces" and the many great galleries to get a more complete view. Berlin in both aspects is incredible, you can find really powerful emerging artists who have not yet entered the official market and discover the important works at reasonable prices.
There are also many mid–career galleries where you can find artists who are going to have that international institutional launch. This city is nourished by contacts and even foreign relations and many galleries are international and participating in many art fairs around the world, bringing new and interesting artists or projects to the city. Berlin is a large single container where you can find, in my opinion, many of the most important artists and galleries who are original, and not yet known for just being "famous". Berlin is a city where if you have eyes to the future, you can find infinity.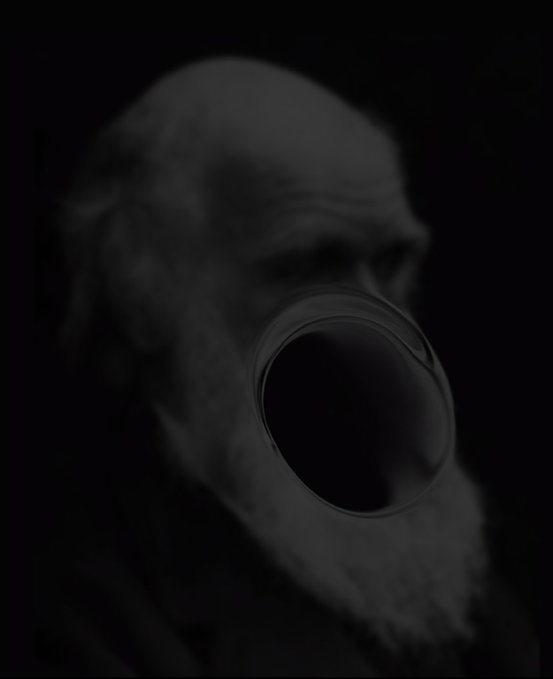 Berlin is a city where if you have eyes to the future, you can find infinity.
LAPO SIMEONI
IC
How have you seen the Berlin art scene change and where do you think it's headed?
LAPO SIMEONI
Berlin has had incredible growth over recent years, confirming itself as a portal on social transformation of Europe. The art has developed over the decades and in turn so has the Berlin art world.
As you already know, many areas that were famed for their ridiculously low cost artist studios have now become luxury buildings, often pushing out many galleries or studios to new locations. But despite these major changes, fortunately there is a great dynamism and growth within Berlin.
I genuinely find this transformation very exciting, although unfortunately it is losing a part of the "cool" culture, overtaken by globalization and making the city much more interested in the economic market.
There are many important new collections and galleries that are thrusting Berlin into the art world. Events like Gallery Weekend and Art Week with the abc art fair open the gates for and offer a freshness onto the scene.
IC
Will you be attending Gallery Weekend Berlin this year (2016)? And if yes, do you have any tips for collectors as to where they should go?
LAPO SIMEONI
This year, from my point of view, there really are a lot of important events to see and many artists. Some of the exhibitions that I'd like to see include Victor Man at Plan-b, Claire Fontaine at Galerie Neu, Oscar Murillo at Isabella Bortolozzi, Aleksandra Domanovic at Tanya Leighton Gallery, Harland Miller at Blain|Southern, Eduardo Basualdo at PSM, Jacob Dahlgren at Feldbuschwiesner and the group show at König Galerie.