Olaf Schirm
Collectors who have a special bond with Berlin.
Photo of Olaf Schirm
To celebrate another year of Gallery Weekend Berlin we speak to a selection of collectors who have a special bond with Berlin.
Focusing on the collecting scene of the city and the personal relationship between city and collector, we find out what makes this capital not just a special place for its artists and visitors, but for the collectors too.
IC
Tell us about your connection to Berlin. How did it all begin?
OLAF SCHIRM
I was born in Berlin but never had the chance to be part and contribute to the art scene up to 2006, when I finally moved here and began to collect local contemporary art. The collection started slowly with some paintings purchased from artists directly, then, as my network grew, I discovered exciting artworks in galleries and on the local art shows. Now my focus has expanded, the collection comprises paintings, prints, photography, installations, objects, video art, and mixed media.
IC
What is the collecting scene like in Berlin?
OLAF SCHIRM
I do not distinguish precisely among collectors, artists and gallerists. After a while I realised that artists are collectors because they exchange and keep artworks from other artists, gallerists are collectors with fascinating artworks although most of them are not aware of it or not willing to show this aspect. Being in Berlin for 10 years now I always read and hear the same few collector names with their own buildings, factories or spaces. It takes effort to learn about the numerous other collectors that have smaller collections equally as stunning focuses on specific art segments.
IC
Your collection consists of mainly Berlin based artists – why is this important to you?
OLAF SCHIRM
It is important for me because I am interested in the artwork and the artist, so I visit their studios and meet them frequently. Same with gallerists, curators and art lovers. I can't imagine living in a village and being able to build up a contemporary collection. Of course I travel a lot because I buy nationally and internationally now, but still, most of the contacts I have are in here Berlin. A side effect of many talented artists in this town is that the female artist percentage in my collection is 51% at this moment, by chance.
The art scene has to change all the time, art is a process.
OLAF SCHIRM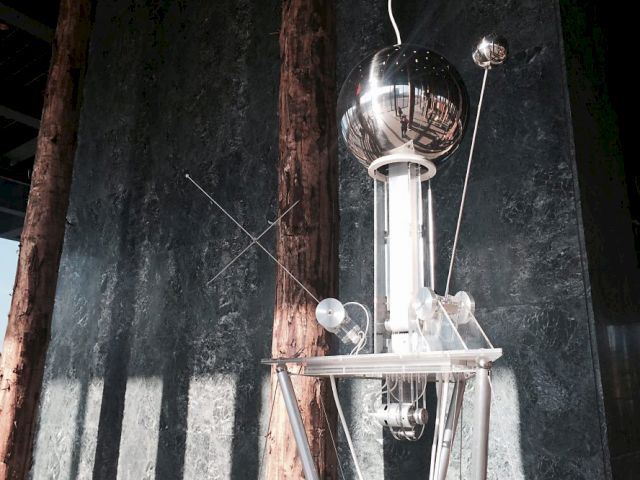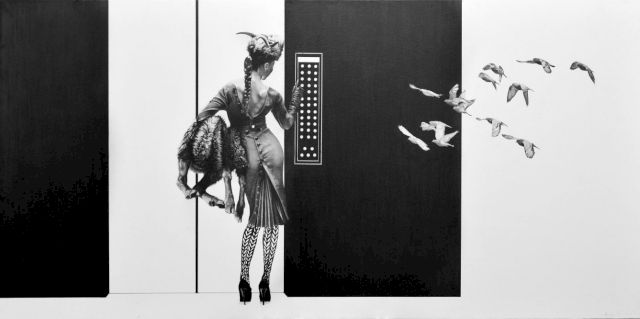 IC
Do you normally work directly with artists or do you go through Berlin galleries?
OLAF SCHIRM
I do both, but of course I buy from the gallery if the artist is represented. Surprisingly some very talented artists have no gallery and some do not want to be represented. It's in these situations that I can help with direct purchases or other support. In the gallery scene I know which gallerists show art that I like and they keep me updated, with some of them also becoming friends of mine over time.
Since 2015 I now collect mostly Science Art. For this I get most of my information from specific science places all over town and from science press. Only a few spaces deal with this art form.
IC
How have you seen the Berlin art scene change and where do you think it's headed?
OLAF SCHIRM
The art scene has to change all the time, art is a process. There is a gap between established positions and newcomers which leads to exaggerated pricing or invisibility of new works in somewhat clean spaces. I know everybody has to pay rent, me too. Too many newcomers are already exhibiting unfinished, unskilled works. Personally I would prefer to see less material, and more art. It is harder now to find the "pearls" if you only have a limited time per day for research.
IC
Will you be attending Gallery Weekend Berlin this year? And if yes, do you have any tips for the collectors coming on where they should go?
OLAF SCHIRM
Yes, I will be around for Gallery Weekend. As I am familiar with the galleries and their current shows, I do not have to visit them under crowded circumstances, but I will say hello to my friends and meet many colleagues there.
I will visit Galerie Gerken to see Kinki Texas, Janinebeangallery to see Dario Puggioni and the "I AMsterdam YOU BErlin" show, my friends at Eigenheim, dr.julius | ap, DAM, Galerie EIGEN+ART to see Carsten Nicolai, Gallery Martin Mertens to see Radu Belcin, and "Frohe Botschaft" group show in the Uferhallen to meet many young artists I know.