The Great Women Artists Residency
Palazzo Monti presents the third annual Great Women Artists Residency
Installation view at Palazzo Monti
The third annual Great Women Artists Residency at Palazzo Monti features three of Britain's most exciting young artists: Sahara Longe, Katy Stubbs, and Michaela Yearwood-Dan. Working across painting and ceramics, these artists, in their own unique manner, borrow from classical and Old Master Painting techniques, mediums and compositions, reframing them for our contemporary moment.
Drawing on the personal, historical and cultural, each artist in the Great Women Artists Residency reflects the current climate on both a micro and macro level, interweaving personal narratives, text, portraits and landscapes. Keeping in dialogue with the colours of the Palazzo and the Northern Italian landscape, as well as utilising the resources around them, this residency has seen them adopt the town's motifs and dusky-burnt palette to produce emotive and engaging work.
Sahara Longe was classically trained in Florence and still today she references subjects and compositions of the Italian Old Master Painting, produces exuberant and lively paintings of everyday life. Exploring the relationships we have with ourselves and each other, her works examine dynamics in both intimate and public settings, existing liminal and imaginary spaces. Drawing from images found on the Internet, or those encountered when walking down the street, Longe's observations of daily life amass into dazzling scenes of our day-to-day lives. Large and small scale, Longe's paintings enrapture you with their personality, vivid colours and compositions.
One of the most brilliant, innovative and original minds out there, Katy Stubbs produces semi-surrealist, highly meticulous, witty, funny, pop (and at times erotic and explicit) ceramics that take shape of animals and food, or objects in a form of ancient greek pots. With references spanning from greek tragedy to graphic novels, '80s cookbooks, to Italian baroque painting, she shows a range of ceramic creations, such as praying mantises – a motif she aims to present as grand, as if it was the sort of sculpture one would find on a mantelpiece in an opulent palazzo, very fitting for the show's palazzo setting.
Michaela Yearwood-Dan is hailed for her electrifying canvases which dance with lyrical strokes and bold swathes of colour. Palm-like shapes swarm throughout, with text embedded beneath the leaf-like compositions. Full of movement, each highly textural and seductively applied stroke feels acutely considered, whether it be the artist writing out a poetic sentence (gentle self reflections during this time, a quote from Virgil, or explorations of feminism), a bird-like shape swarming into the abyss of paint, or a floral motif that glides throughout the colour. A continuation of her wider practice, the large scale paintings she has been working on for this residency exude the vibrancy of the palazzo's frescoes and the soft, terracotta-like palette of the Northern Italian Brescian exteriors.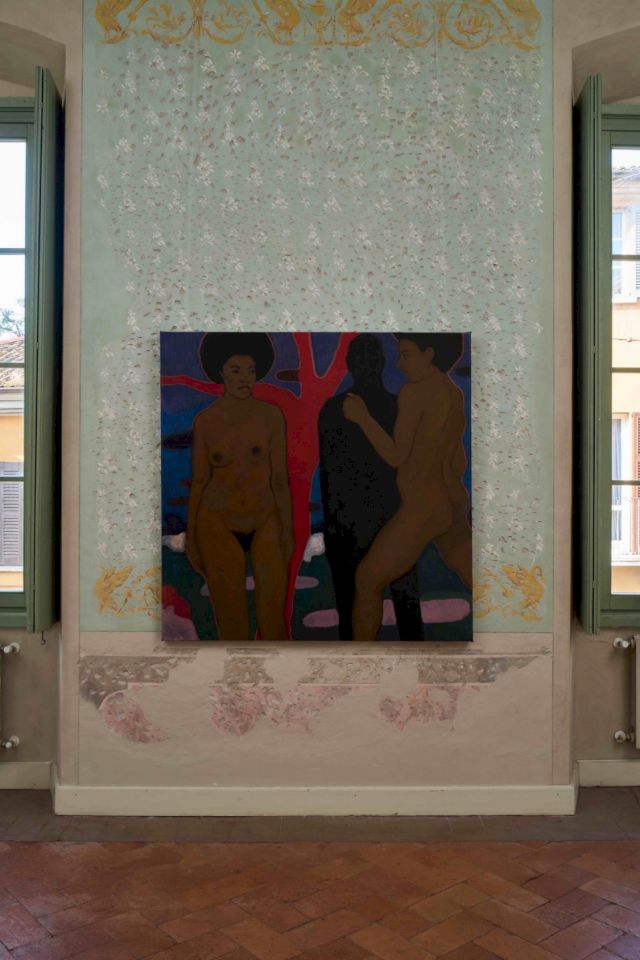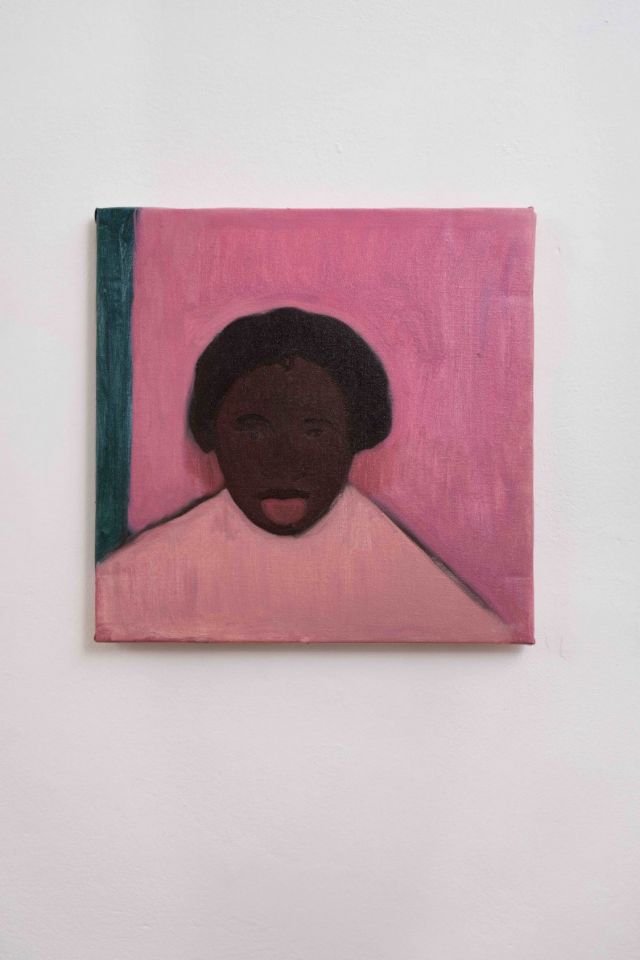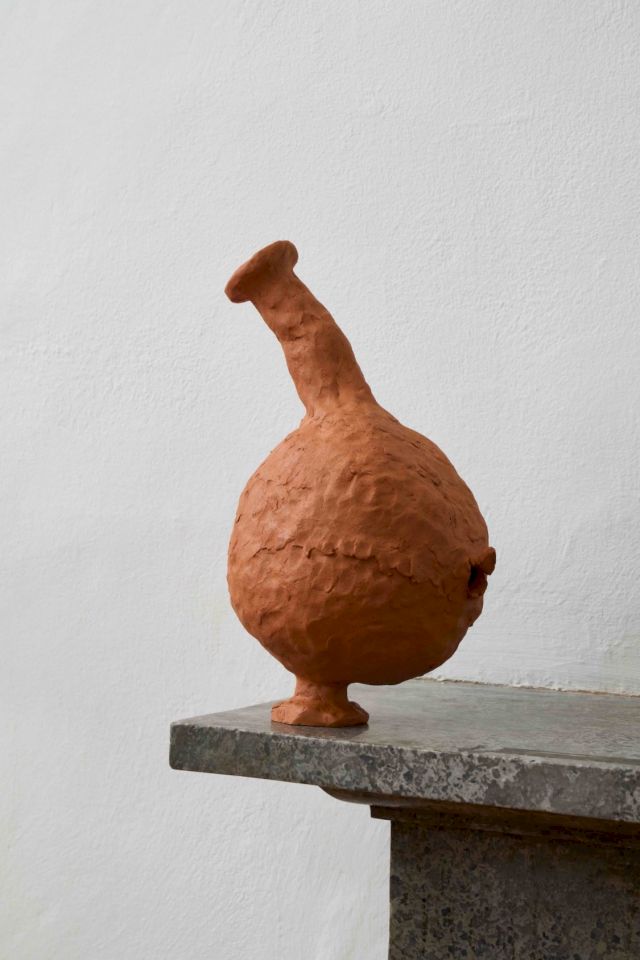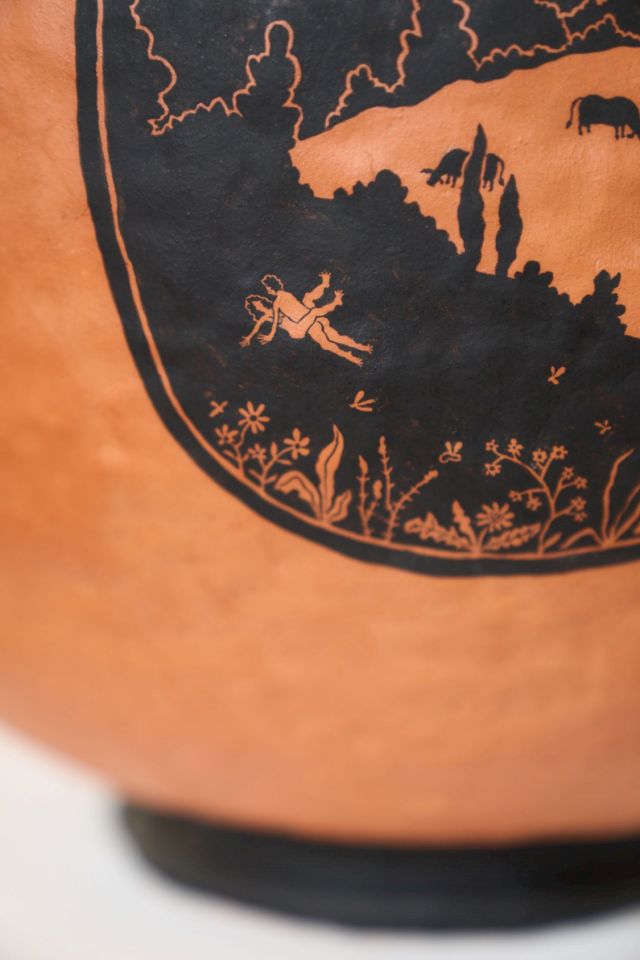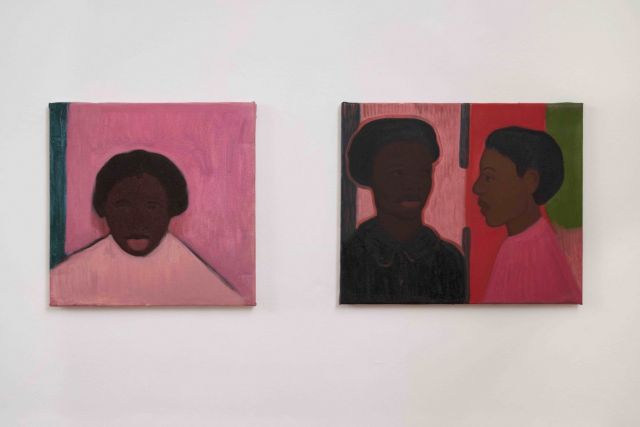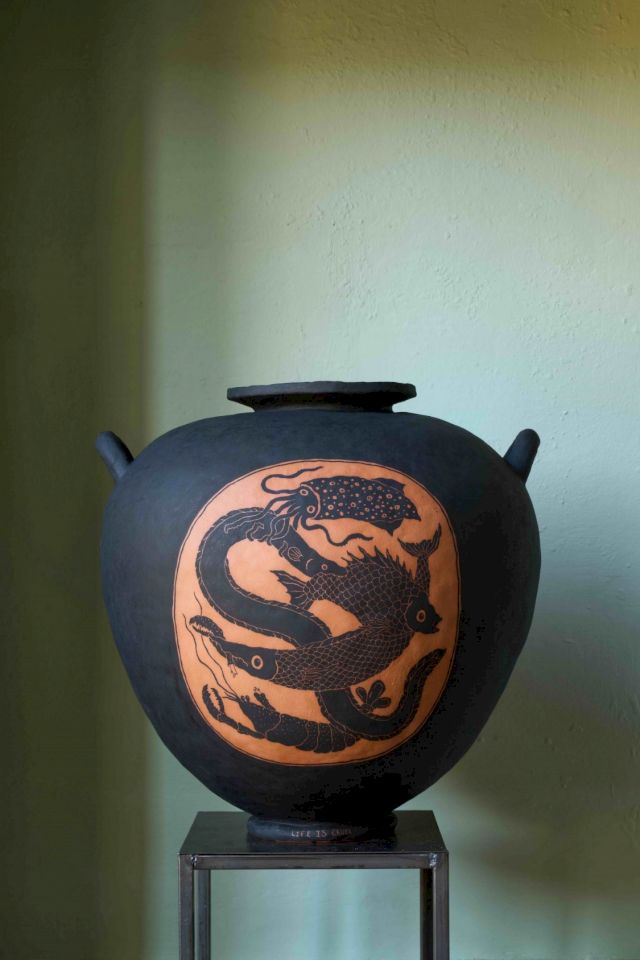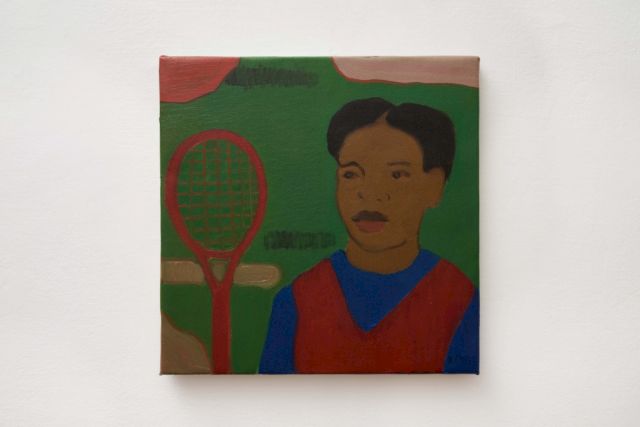 Photos courtesy Petrò Gilberti and Palazzo Monti.