Welcome to the Jungle
In a Brazilian forest lies the magical collection of Bernardo Paz.
YAYOI KUSAMA, Nascissus Garden, 2009. Photo: Pedro Motta
Sprawled out over a whopping 140 hectare's, Brazilian art collector Bernardo Paz's contemporary art collection, Inhotim, unfolds – a rich botanical garden that hosts rare tropical species and vast tropical landscapes. 560 of the 1300 works from the collection are currently on display in and around 23 memorable gallery pavilions on the grounds. 19 pavilions function as permanent galleries, developed to exhibit works by Tunga, Cildo Meireles, Miguel Rio Branco, Hélio Oiticica & Neville d'Almeida, Adriana Varejão, Doris Salcedo, Victor Grippo, Matthew Barney, Rivane Neuenschwander, Valeska Soares, Janet Cardiff & George Miller, Doug Aitken, Claudia Andujar, Marilá Dardot, Lygia Pape, Carlos Garaicoa, Cristina Iglesias and Carroll Dunham. The remaining four galleries, each 1 000 square meters large, are dedicated to temporary exhibits that change on a biannual basis to introduce the Institute's new acquisitions.
The pavilions host a wide range of artistic media, showing a broad spectrum of paintings, sculptures, drawings, photographs, videos and installations from over 100 renowned Brazilian and international artists from 30 different countries. Doug Aitken's Sonic Pavillon for example, located on top of a hill, is an empty circular space made out of glass and steel where you can listen to the sound of the earth breathing, transmitted by highly sensitive microphones installed at a depth of 200 meters below the ground.
On November 26, Instituto Inhotim opened its 19th permanent gallery, which is dedicated to the work of photographer Claudia Andujar, born in Switzerland and based in Brazil since the 1950s. The new pavilion displays over 400 photographs taken by the artist between 1970 and 2010 in the Brazilian Amazon rainforest and with the Yanomami indigenous people.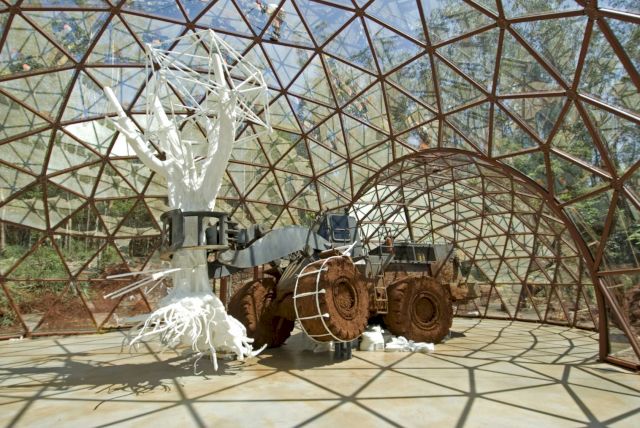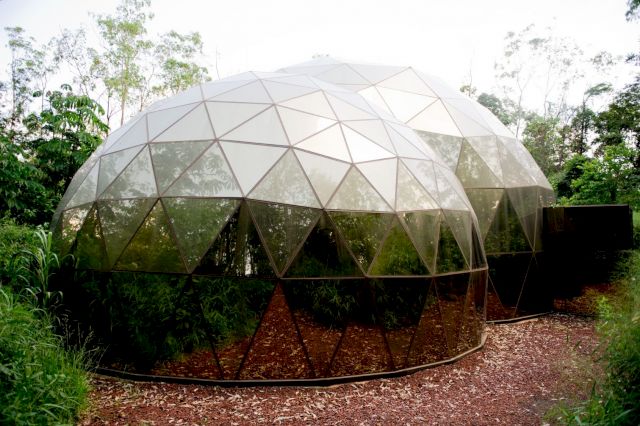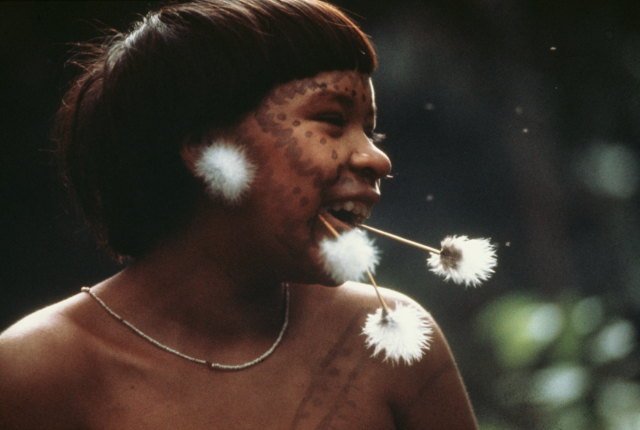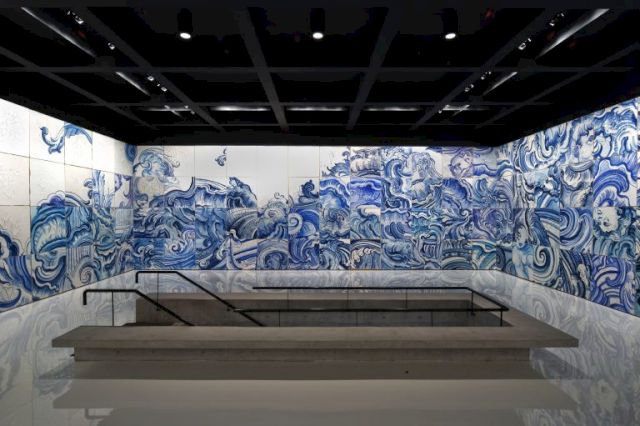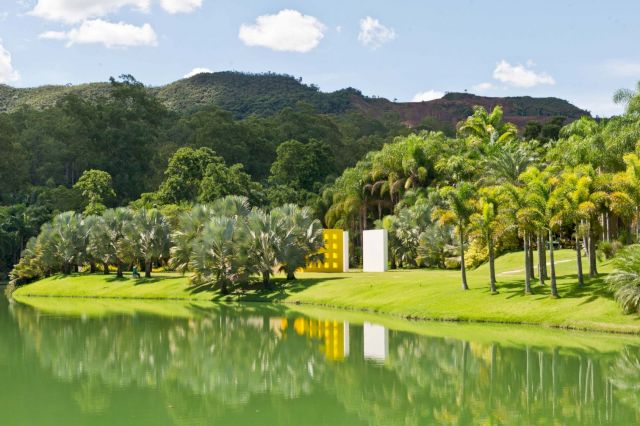 I realized that art has to be political, instructive, and interactive. And for that it needed large spaces. It is not possible to create large interactive works in city museums.
BERNARDO PAZ