Unseen Blue
Up in the hills of his winery estate in the province of Salta in northwestern Argentina a collector has built a private museum for the works of James Turrell.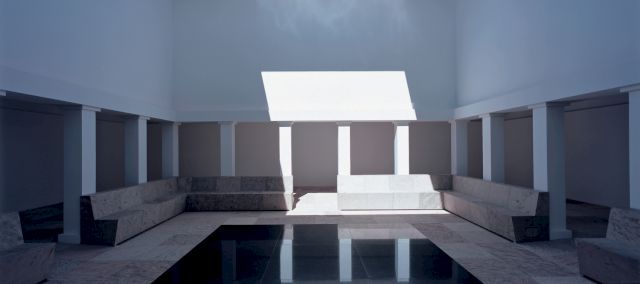 Donald Hess, who has been collecting James Turrell's installations for the past 30 years, has built the only museum in the world solely dedicated to Turrell's work. The Hess Art Collection is based on a plan created by the artist himself and reveals a more than 18 000 square foot large space, divided into 9 chambers that each house different pieces, representing over five decades of Turrell's career. Besides numerous drawings, prints and earlier works such as "Alta Green" (1968), or the luminous corridor "Lunette" (2005), the museum exhibits numerous site-specific installations. Among them, a 4 000 square meter large room filled with blue light ("Spread", 2003) and "Unseen Blue" (2002) – a large open-roofed atrium featuring the world's largest sky space that presents a mesmerizing interplay between artificial light and natural sky.
Over the decades Donald M. Hess has developed a strong passion for collecting contemporary art from artists that present a unique perspective and which deeply touch or resonate with him. Up until this point his collection spans over 1 000 pieces from 65 international artists. For Hess, it is important to get aquatinted with the artists before buying a work of art which is also the reason for the fact that he only purchases works from living artists. Hess truly enjoys works from and conversations with artists that challenge him and ultimately present a continuous source of inspiration and thought-provoking impulses.
The Museuo James Turrell is one of three Museums owned by the Hess Family Estates. Each connected to a winery owned by the estate, other locations of the Hess Collection include Napa in California (United States) as well as Glen Carlou in Klapmuts (South Africa). All three museums have free admission – allowing Hess to share the works he finds stimulating with a wider audience.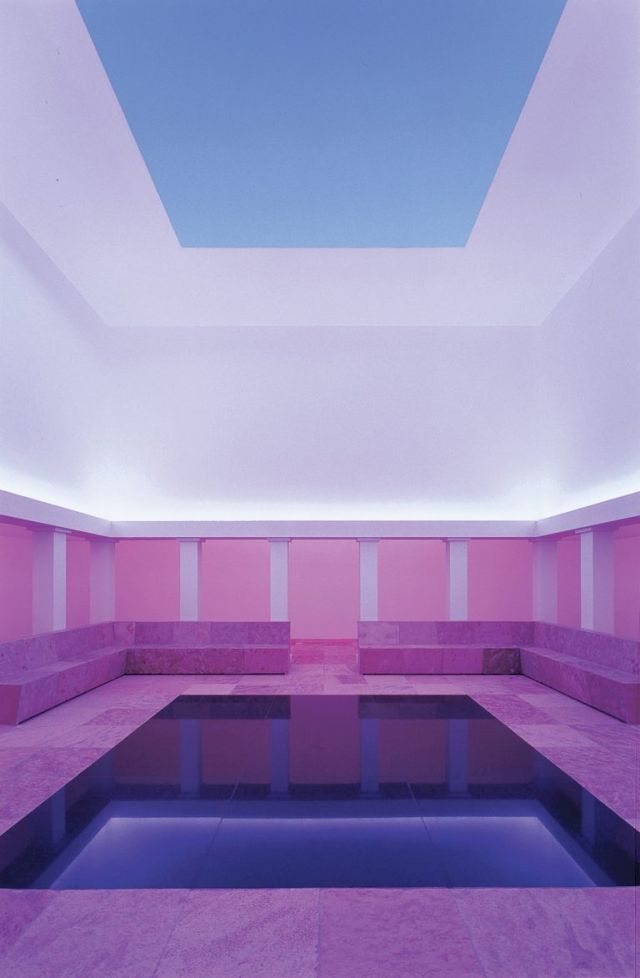 Collectors have a responsibility to make their collections accessible to the public to the best of their ability.
DONALD M. HESS