Harald Falckenberg
The Parallel World of Harald Falckenberg – Daiga Rudzāte spoke with German art collector Harald Falckenberg in Hamburg about art as a historical document and the relationship between freedom and collecting.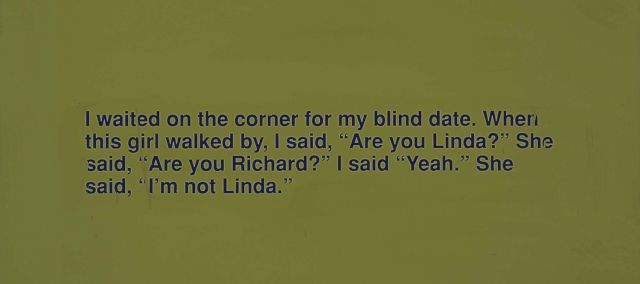 Harald Falckenberg is often looked upon as one of the most influential people in the world of international contemporary art collecting with his collection, the Falckenberg Collection. Since 1999, ARTnews has listed him as one of the top 200 art collectors.
Falckenberg's articles on the art market can be found in such publications as the Financial Times. In fact, the April 12/13 issue just ran an essay by Falckenberg on today's art world and the art market; titled "The Art World We Deserve?", the themes therein also resound in the interview below.
When I meet with Falckenberg in Hamburg, he reveals that he very much likes to write; he even had to finish some text for an upcoming exhibition catalog that very evening. In spite of this, Falckenberg does not hesitate in sitting down for what will be a lengthy conversation on art and his life. Amongst other things, he will try his best at answering the question of how Harald Falckenberg – who has an education in law and who came from a German family with deep roots in the manufacturing business – became one of today's most notable art collectors. The possible answers are many, but they all have the same leitmotif – the wish to gain his freedom and be independent of "regular" life – and collecting was able to give him that. However, he refutes the moniker of "passionate collector" that is often attributed to him. "That is my parallel world. I keep my distance and I do not identify with it." His home is not filled to the brim with art, and that is intentional – so that the relationship does not become a smothering one.
Falckenberg frequently busies himself with curating exhibitions and fostering protégées. During our conversation, he stresses how important it is for collectors to talk to and have contact with the artists. Falckenberg also doesn't shy away from organizing exhibitions for artists that are not in his collection, and he will occasionally work with other collectors.Falckenberg's collection is housed in the 6000-square-meter art space Sammlung Falckenberg, which is located in a former rubber factory in a suburb of Hamburg. Behind its doors opens up a breath-taking, multilevel room – a perfect, white shell that has been specially designed to display art in the most optimal manner. With advance notice, anyone who wishes can come and view the collection. Sammlung Falckenberg has now become a part of the city-owned art space, Deichthorhallen Hamburg. International Art and Photography, and it is currently hosting an exhibition in honor of the 100th anniversary of the American painter, Philip Guston, through May 25. This the most expensive exhibition to have been shown in the art space, and it is spread throughout several stories of the venue, the remaining ones being reserved for the changing exhibits of the Harald Falckenberg collection. Part of the collection not currently on view is stored in the basement level, in traditional, gliding metal-mesh racks; and much of it – just like the parts of it that are upstairs – is now considered an integral part of the codex on modern-day critical art history. The collection consists of 2100 units.
I look upon art as a historical document. That's also the reason why I'm not even such a huge art enthusiast.
HARALD FALCKENBERG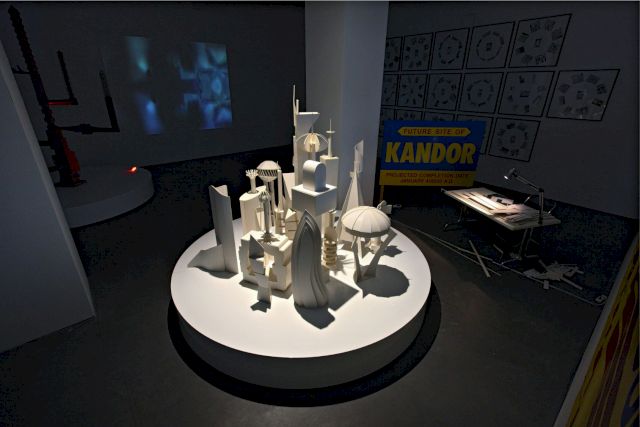 DAIGA RUDZĀTE
Taking a look back – why, and how – did you begin your endeavors in collecting? I've heard that it was a chance occurrence that brought you to art
HARALD FALCKENBERG
I believe that most things happen by chance. You start doing something that you weren't familiar with before, and you don't know why you're doing it, or what will come of it. When I began collecting in 1994, I didn't see it that way; I had simply bought a few pictures. Now I'm listed as one of the top 200 art collectors, but as you know – one can't trust statistics. Now, twenty years later, it's hard to answer this question. There are many different reasons why someone starts collecting and continues buying more and more artworks – until you run out of space for it in your home. It is at this moment – when you have to store the art somewhere that isn't your home, and you stop showing it to everybody – when one becomes a real collector. In the opposite case, the art simply serves as decoration, or as an indicator of good style.
DAIGA RUDZĀTE
But what is it that drives you to buy increasingly more and more?
HARALD FALCKENBERG
As I said, there could be many reasons. And they are typical to all collectors. Occasionally someone will give you many reasons as to why they do it, even though they themselves may not know the real reason. Perhaps he is really collecting only to justify his social standing.
DAIGA RUDZĀTE
That is very typical in today's society…
HARALD FALCKENBERG
But no one will confess that they collect only to complete the illusion of that kind of lifestyle. That's why one must come up with a better answer [*laughs*]. This is mine: I have always been interested in history. All my life. I can read books about it, I can watch films, but there are also other sources and mediums, like music. In the same sense that African-American blues music in the USA is also a political statement. And Picasso's "Guernica", in my opinion, is nothing but a political poster. It's more propaganda than art. I don't like it all that much. From my personal point of view, I look upon art as a historical document. That's also the reason why I'm not even such a huge art enthusiast. I'm always told: "You're so passionate…", and I always answer: "I'm sorry, but I am not passionate about art." To me, art is the start of the thinking process. It asks more questions than it can answer, it does not place a period, but rather – it leaves an open end. And then I distance myself from the artwork.
The art world is also the art market. It's a network in which you have the opportunity to position yourself in a certain way. And both the artist and the collector have to have a strategy for how to do that.
HARALD FALCKENBERG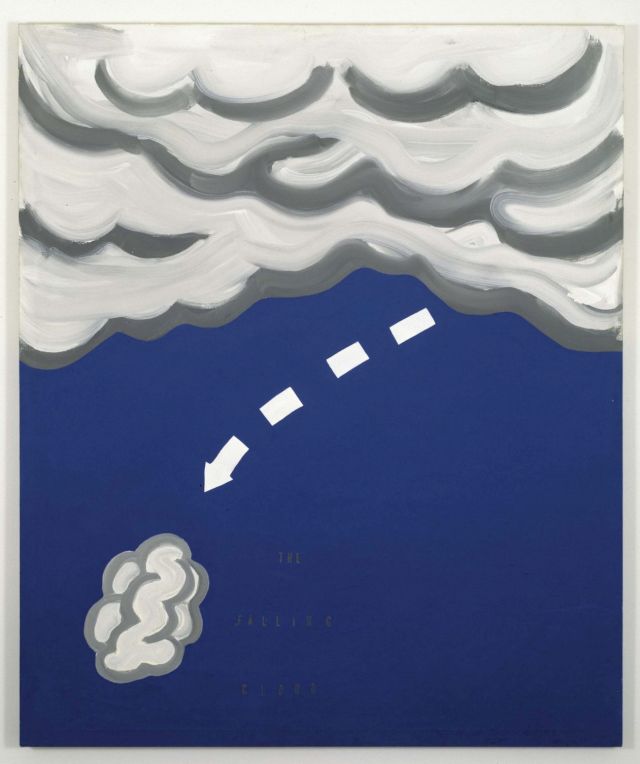 DAIGA RUDZĀTE
Has art changed you?
HARALD FALCKENBERG
When I think about myself (that is, if I'm able to look at myself objectively – one can never know for sure)… I have become much more independent, and that is interesting. In my normal life, I was always very dependent. I could never allow myself to do what I wanted. There were some sort of rules that had to be followed. I could have, of course, changed them, but it still wasn't true freedom. When you're the boss of a company, your creativity is always limited. When you get married, you also have to adhere to certain conditions. Step by step, the number of conditions increase. And then you realize that you're divorced, and now you have another sort of drive. However, conditions exist in every society that has come to some mutual agreement, and there is nothing wrong with that; that's normal. But if life ends up being just a set of conditions, then that is no longer civilized.
DAIGA RUDZĀTE
In that case, could it be said that you gained your desired freedom through art and collecting?
HARALD FALCKENBERG
Yes, of course. Because it allows me to not think about work or family issues for hours on end. About the obligations to meet with friends, to exercise, and so on. I give myself over to art. It gives me the ability to live in a parallel world. In art, the message is to be found in the medium, in the form of expression. The message is never an instrument. For example, when you're thinking about colors, there is the option to fall under the power of the same old rules: in which red symbolizes love, blue – hope, yellow – envy, and so on. But when you immerse yourself in unusual color combinations, a completely different landscape opens up before you, and in looking at it, you arrive at a point in which you're contemplating the cultural legacy.
I have some friends who are artists, and when they come to visit, we have great discussions and we have some drinks; this goes on until two or three in the morning, and I understand that they are the friendliest people on earth. They are aggressive only in their art; some people, after looking at their art, want to send them to prison for it. With the aid of art, they are compensating for something within themselves. But I, unlike them, have to get up at 7:30, so that I can be in the office by 8:30. I can't show up at work with long, grown-out hair, pretending I'm an artist. Actually – I could, but that would be silly. Consequently, that is my parallel world. I keep up a distance, and I do not identify myself with it. But if you do this seven days in a row – sometimes just for a couple of hours a day, sometimes more – for twenty years, then you look at the world in a completely different way.
DAIGA RUDZĀTE
More emotionally?
HARALD FALCKENBERG
With experience. With experience in dealing with emotional and intellectual issues. I also create exhibitions, and sometimes I have to think like an artist. A piece of art is not just a separate object. It is its surroundings, it is the context. For example, now I know that a red painting requires a separate wall. The only color that can live next to it is black. There are artists like the famous James Ensor, who refuses to put black in his paintings. For instance, the colors on your voice recording app are simply horrible. One has to be a complete dilettante to put together something like that into one whole. Twenty years ago, I didn't care about anything like that. Those are the kinds of things that one learns, step by step. I didn't have to go travel to anywhere to learn all of this. And the whole of this process gives me a feeling of independence. It could be that I'm a romantic in my desire for freedom. My whole life, someone has told me what I have to do.
DAIGA RUDZĀTE
You were already 50 years old when you began collecting art…
HARALD FALCKENBERG
Correct
DAIGA RUDZĀTE
That's is quite late in life.
HARALD FALCKENBERG
I can give you some reasons for that. I come from a large family, and they all hated art. And so I didn't have any contact with it. Art can become a form of emancipation for not only the collector, but for the artist as well. For example, an exhibition on the famous American artist, Philip Guston, is currently on view at Sammlung Falckenberg. He was born in 1913, and when the Great Depression of 1929 hit the USA, he wasn't even twenty years old. There was no work anywhere, and Guston was completely dependent on Roosevelt's "New Deal" program for young artists. He couldn't create the kind of art that he wanted, only the kind that fit into the conditions set up by the aforementioned program. And so he became a muralist. (By the way, he also painted the walls of the Marxist John Reed Club in Los Angeles.) That was his first trap. After the second World War, he was famous, but he still didn't have any money. And then Jackson Pollock invited him to join the abstract expressionists. And that was the second trap – he made a business out of abstract expressionism. Then in 1967, at the age of 53, he radically put a stop to it all, even though he was just beginning to become a very rich man. He and his wife went to Woodstock, about a three-hours' drive away from New York city. He didn't care about anything anymore. He hated art, he hated the art world, he hated everything. As a result, he created the works that can be currently seen in my exhibition hall [*points out the book to me* – D.R.] With this story, I wanted to show you a form of emancipation that was born from the desire to be independent and to do what you want to do, and not what others force you to do.
I come from a large family, and they all hated art.
HARALD FALCKENBERG
DAIGA RUDZĀTE
The central leitmotif in your collection is opposition, the counterculture.
HARALD FALCKENBERG
The counterculture is a very difficult concept; it can contain an infinite amount of things. Historically, the counterculture was rooted in the USA, and most prominently – in the beatnik movement. Last year I put together an exhibition on the American author and artist, William S. Burroughs, and quite naturally, within the context of that I came into contact with the hippie movement. Among these peace-filled people that found joy in flowers and the advocation of peace, I also discovered such aggressive and criminal characters like Manson [Charles Manson, the American criminal and musician – D.R.]. So, there can be different kinds of hippies, too.
There are four mainstays in my collection of American art: Mike Kelley, Paul McCarthy, Richard Prince and John Baldessari. Mike Kelley and Paul McCarthy are real anarchists, hippies and members of the counterculture. John Baldessari, on the other hand, is completely different. His field is conceptual art, which is also a countercultural phenomenon.
But in truth, it is very hard to label these artists. For example, Mike Kelley and Richard Prince represent the so-called "Pictures Generation" [in 2009, the Metropolitan Museum of Art held an exhibition titled "Pictures Generation", which featured artists represented by the legendary New York gallery, Metro Pictures – D.R.]. At first, its members were very critical about the art market – much like the artists involved in minimalism, landart and conceptualism. Especially Mike Kelley. And then – at first slowly, but in the 80s, completely – they gave up this resistance to the art market. There was a huge boom, the motto of which was something along the lines of – "from criticism to participation". They said – if a young athlete or a young film director get so much money, then why shouldn't a young artist as well? They wanted to make money, and to become rich and famous before the age of thirty. But that was already after the punks, who didn't care about anything and who had no respect towards anything. The art world has always been obsessed with wonderful ideas and with the goal of changing society. That was what Fluxus and the Vienna Actionists wanted to do, as well as Beuys, who said that everyone is an artist. In the beginning of the 80s, the punk movement paraphrased that. Martin Kippenberger, whose works are also in my collection, said: "Every artist is a human being." That marked the beginning of the end of modernism. Not even ten years later, along with the fall of the Soviet Union, modernism collapsed completely. As did the art market. I began collecting in the 90s, and the market restarted at the end of the nineties.
In 2008, during one of my conversations with Mike Kelley, he told me that Larry Gagosian had offered to cover all of his expenses over a period of five years, in exchange for his artworks. Without any conditions. Gagosian paid him millions. And Kelley said to me: "Isn't it strange? When I started, I wanted to be an anarchist and hippie, but I've ended up with thirty people working for me." I must admit that financial independence was a paradise for Kelley. He was free and he could do whatever he wanted. You must be aware that you haven't the slightest prospect of finding yourself outside of the art world if you're a part of it. If you are not participating, you are out. And the art world is also the art market. It's a network in which you have the opportunity to position yourself in a certain way. And both the artist and the collector have to have a strategy for how to do that.
I wanted to become independent with the aid of art
HARALD FALCKENBERG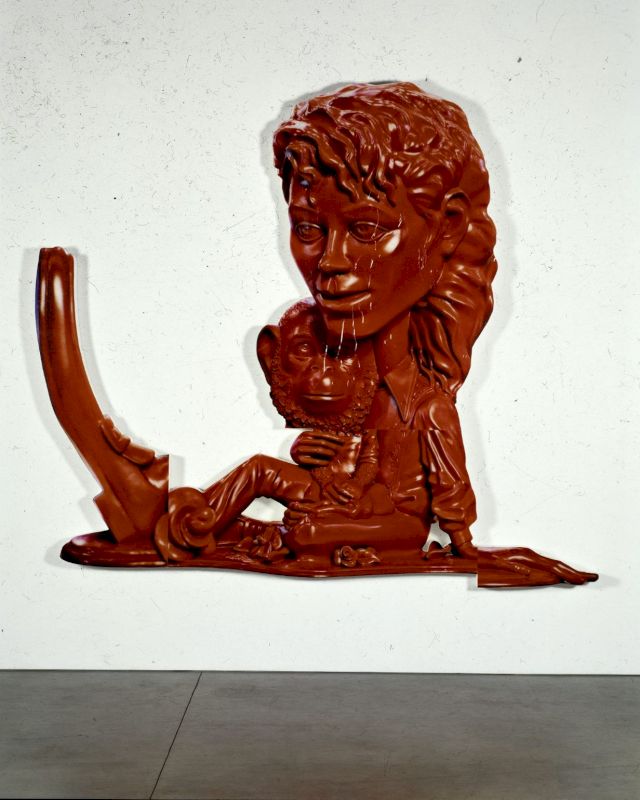 DAIGA RUDZĀTE
And what is yours?
HARALD FALCKENBERG
I know that many collectors, including very influential ones, buy one and the same art. They're buried in Jeff Koons' art, for example. But that's not the road I'm on – I wanted to become independent with the aid of art. You have to carefully analyze the situation, since this is a tricky network that doesn't reveal itself all that easily. One must trust artists and museum directors – people that have a critical viewpoint of the art world. And one must not look at those who are competing with one another for status. I am categorically against any kind of competition. And that's how, step by step, one can strengthen one's positioning in this network.
I own a publishing house that has art theory at its focus. It is not, of course, a financially successful business, and it could never even be one. But I subsidize it by buying fewer artworks. The art world, of course, noticed that I was publishing Gilles Deleuze and Michel Foucault, and that I'm not one of those who buys Koons; they saw that I'm also a bit of a strategist. Over time, I became one of those few collectors for whom the focus of the collection is unambiguously clear; in my case, I went for "critical art". This label, I believe, is preferable to that of "counterculture art".
In addition, a collector must be observant. Sometimes I see that buying a certain piece could be a very lucrative transaction – to buy it and then sell it later. But that doesn't fit into my program. It's too commercial.
DAIGA RUDZĀTE
What do you think about the multi-million price tags that have become a daily occurrence in the art market? I hear you have a good joke about the aforementioned legendary art dealer, Larry Gagosian…
HARALD FALCKENBERG
It's a good joke, isn't it? A guest enters the NY loft of a hedge fund manager and sees an immense amount of really good art everywhere. The host asks the guest if he likes it, and the guest answers that he likes it very much, but he doesn't recognize by whom it is. The host answers – Gagosian. I recently wrote about this in the Financial Times.
What is this art world that we have today, and for whom is it? There are lifestyle people in there, and venturers who want to make money. These two groups stick together, for if you want to buy and sell successfully, you need to make a show. (The joke about Larry Gagosian is already ten years old, back from when it seemed that there was an infinite amount of money. A lot has changed since the Lehman Brothers crash.)
There are investors in it that don't trust money anymore, and who think that art is a safer investment than business. And in a sense – they're right. If you've invested in good pieces by Picasso or Warhol (but I stress – in good works, and not in all of them), you have a never-ending story in front of you. I always remember a story my father told me, and how it confounded him. He once had the opportunity to buy a van Gogh painting for 50 German reichsmarks, but he didn't. Now it is worth 30 to 40 million. Many investors take their purchases from Art Basel straight to a safe storage facility in either Geneva or Zürich, or right there in Basel. 80 percent of them never even see the artworks that belong to them. Because it's just an investment that is being stored in the safety of Switzerland. That means that your art investment is 100% tax-free. Every single euro that is invested in art pays for itself.
And of course, there are those who launder money through the art market. But the investors and money launderers don't want anyone even knowing their names.
And then there are some silly "friends of art".
But one must remember that today, there are only about ten names that are worth huge amounts: Munch, Picasso, van Gogh, Warhol, Bacon, a few younger ones, and that's it.
DAIGA RUDZĀTE
But hasn't the business of art transformed the very essence of art?
HARALD FALCKENBERG
I don't know. I don't have any problems because I look at it from afar. I observe and I assess. For me, it is ridiculous; I have no connection to all of that. Art is important to me because it asks questions, and not because it could hold answers, or because it could have great monetary worth.
One must trust artists and museum directors – people that have a critical viewpoint of the art world.
HARALD FALCKENBERG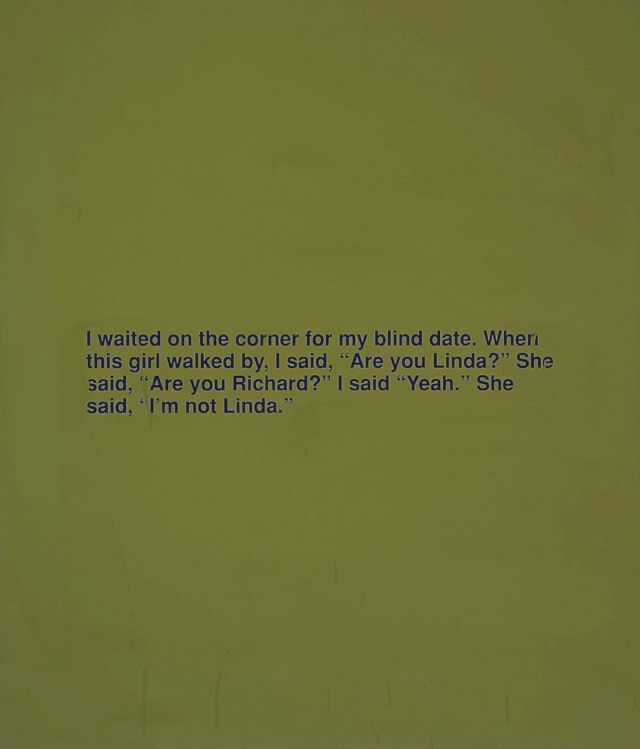 DAIGA RUDZĀTE
Are you an emotional or pragmatic art buyer?
HARALD FALCKENBERG
I believe that this whole conversation attests to the fact that I'm not what one would call emotional. But we have arrived at the psychological reference point. Art has a lot to do with compensation. If you feel unimportant or have an inferiority complex, you can compensate for this feeling with an intellectually cultivated, exclusive and very expensive art collection. This is not just a lifestyle, but also something to show off. It's not a lifestyle for me. I could promote it even better if I displayed it in my house, but I don't wish to do that. So that I can keep my distance.
But in any case, art is a means with which I can compensate for my complexes. I once studied theater and philosophy for a semester, but I couldn't continue, and I became a lawyer. But I was always troubled by the decision I had made. This doesn't mean that I don't like jurisprudence or being a lawyer. Nevertheless… I wanted to become a film director, but I wasn't sure of my abilities, and my family said: "A film director? Are you out of your mind?" It is possible that it was my lack of assuredness that I wanted to compensate for with art. When I turned 40, and then 50, I would ask myself: "Will you now finally stop and try to become a film director?"… For six years now I've been a professor at the Academy of Fine Arts Hamburg, in the Art Theory Department. It makes me feel a little bit like a philosopher, which was something I never got to pursue. By the way, I'm the only PhD in the whole Academy.
DAIGA RUDZĀTE
It sounds great
HARALD FALCKENBERG
It sounds great, but it really isn't all that great. I think about this a lot – about me doing all of this as compensation for something. There are people who are able to say that everything that they do is wonderful. I'm not that kind of person. I've always been very self-critical. In the sense that I am always analyzing if I'm doing the right thing. Because there's always the opportunity to change something. And when you're 50 years old, that's a good time to do it – because you are old enough to be able to finance all of this stuff. I could do this thanks to my regular job. When I bought my first artwork in 1994, I was 51, and I decided to stick to my business. This year I will finally leave it. I will have worked until I'm 70; I am quite old, and I no longer have the need for large amounts of money. I don't have to think about it anymore. One must be a realist – 70 is the beginning of the end. That's why it was logical that I didn't want to loose my last chance at age 50, which is mid-life. In truth, it was a mid-life crisis, but I judge it to have been positive because it brought changes. I no longer play golf; my daily life is completely different. Although I have never denied that my life was just fine before then, too.
DAIGA RUDZĀTE
But now you have an art collection consisting of around 2000 pieces.
HARALD FALCKENBERG
Not "around". I know the precise number – 2093. Every work has been entered into the database.
DAIGA RUDZĀTE
Which ones would you highlight?
HARALD FALCKENBERG
I refuse to answer this question. It is the same as asking a mother which one of her children is her favorite. One can ask – highlight in terms of what context? The most expensive? Because they all are insured. In these 20 years, I've sold only a couple of artworks. And even that was only to get some money with which to build my exhibition space. I look at my collection as one, single whole; raising one piece to prominence would mean decreasing this distance that I keep between myself and my collection. In truth – I don't even really know why I collect. Earlier I said that I'm interested in history, that I perceive art as a historical document. But that's only half of the answer; maybe even just a quarter. What, really, is behind all of this? I am not sure of the answer. It seems to me that the best thing would be to… leave everything as it is.
I own a publishing house that has art theory at its focus. It is not, of course, a financially successful business, and it could never even be one. But I subsidise it by buying fewer artworks.
HARALD FALCKENBERG
DAIGA RUDZĀTE
Nevertheless, at the start of our conversation, you did emphasize the American artworks in your collection.
HARALD FALCKENBERG
My collection is composed of three parts. The first two are the already-mentioned American and German critical artworks. These two have a connection – one could even say they're linked – because many German and Austrian artists went to the USA during WWII. (For instance, Spanish and French art is much more unfamiliar to me, and rather incomprehensible, compared to North American art.)
The third group is made up of artists that are slightly playful. These include Öyvind Fahlström, Franz West and Dieter Roth. So, these three parts, as I said, make up the foundation of the collection. And everything else in it is closely linked to this foundation. This is how I progressed to the performance art of Vito Acconci, Richard Artschwager – and naturally – to the Vienna actionists. I have about 50-70 examples that represent the Vienna actionists; however, it is still an incomplete collection of this specific movement – I mostly have works by Günter Brus and Rudolf Schwarzkogler. I believe that the contribution of the Vienna actionists is, as of yet, underrated.
DAIGA RUDZĀTE
How about the Vienna actionist, Hermann Nitsch? Do you have any of his works? His cult of blood and violence is quite off-putting.
HARALD FALCKENBERG
I don't have any of his works. Nitsch worked quite separately from the Vienna actionists. I don't like his art. He can do that – kill animals and find joy in all of that flowing of blood; but I want no part of it. I want to keep my distance, having Nitsch would destroy that in full. It is not my cup of tea.
DAIGA RUDZĀTE
Almost all of the artists that you've mentioned are part of the accepted codex that is 20th- and 21st-century art. Do you also collect new art?
HARALD FALCKENBERG
Only five years after I started collecting did I turn to new art. And the reason for this was my inability to objectively evaluate it. There aren't any reviews. I've always tried to minimize my subjective perceptions. I don't try to completely cut out my private opinion, but that's never the decisive factor anyway. The only way to get an objective evaluation of art is to put it into a context of shared opinion. And that is very important because there is no other way to truly evaluate art. It's silly to use your emotions or feelings as a trustworthy source. You have to talk to others. The artists themselves – who are very competitive with one another – are especially good partners in this sort of a dialog. If one of them says that someone is a good artist, then take note. Because most often, all you'll hear from them is: "I am the only good artist." The trusting of subjective emotions is one of the biggest mistakes made by not only new collectors, but also by new artists.
The only way to get an objective evaluation of art is to put it into a context of shared opinion… It's silly to use your emotions or feelings as a trustworthy source.
HARALD FALCKENBERG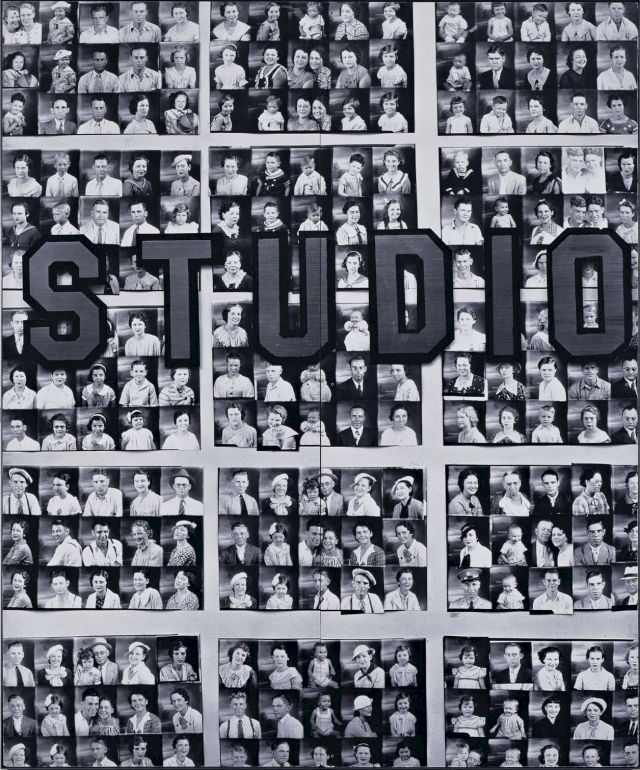 DAIGA RUDZĀTE
Do you have artist friends?
HARALD FALCKENBERG
Only a few. Just like I keep a distance between myself and art, I also keep a distance between myself and other people. I support artists, but I don't want to establish the ties of friendship. When I first started collecting, my first purchases consisted of a lot of works done by an artist friend of mine. (He was the one who egged me on: "You have to do it – do it, do it…") I already had about fifty of his pieces, I wanted to acquire more, and he said that I could get them only on the condition that from now on, I must put one of his artworks into every exhibition that I organize. I simply asked him if this is what he calls "friendship", and I said that we shouldn't call or talk to each other for a while – because we both have things to think about. And I hung up. We didn't speak for two years. That was a crucial experience – my first, and I was a foolish beginner. What I want to get across with this, is that it takes years to get the knowledge you need. You have to accept that and work on. But friendships cannot serve as a foundation for this work. This is what I understood at the beginning; you cannot allow yourself to be pressured. That is totally different from emancipation and freedom.
Nevertheless, I have direct contact with the artists, no middle-men. The space at Sammlung Falckenberg is large enough that I have chosen a project that has the goal of conserving installations created for various bienniales and trienniales, which only last for a few months. That's how I came to have objects from the Venice Biennale, Documenta, and so on. And to acquire them, I have to meet with the artists themselves. As I said, I really like talking to them. Yes, this is in support of art. And I assume that, in some way, they like me. Especially because we don't have a private connection; many of them are thankful that I don't show up at the door of their studio every three months. 99.9% of them would not be happy about that. In today's world, everyone – starting with influential museum directors and ending with dealers and collectors – directs the parade of artists. And there's one exhibition going on after another, and the artist must always be present at the opening, he must always be there. They do it because it has to be done, but most of them hate this obligation. Look at their faces, which usually have the following expression: "When can I leave? I want to get away from these idiots and their stupid questions." That's the reality of the situation.
This interview was originally published in Arterritory.
Order the latest issue of the magazine here.