When I'll Die, I Want To Turn Into Marble
We are pleased to welcome Marine Tanguy to IC, as an ambitious, philanthropic art world woman, creating her own systems to get business done.
CLAIRE LUXTON, Hope, 2020
Marine Tanguy has always loved the arts. "Even as a young girl, it was like an open door on a world where I could dream, hope and think better. The first ever painting which had an impact on me was called "The Raft of the Medusa" by Gericault. I still have this vivid first impression of seeing these people in despair drifting in the ocean. I felt revolted, impressed and challenged. I was 17 years old".
With an over-arching philanthropic pursuit, Marine Tanguy is busy as a pubic figure, engaging in collecting and as CEO of London based MTArt Agency– the first agency for artists worldwide, and combating the "elitist" gallery model. In 2017, Marine led a TEDx event Talk, "How Artists Can Transform Our Cities" and was listed on the Forbes List, 30 under 30 for Arts & Culture in 2018. Marine is also a current ambassador of the charity Malaika, a community-driven model to empower and educate women in the Democratic Republic of the Congo.
Regarding Marine Tanguy's collecting, she hopes not only to support diverse voices into the art world, but also that the collection becomes something bigger, socially, in the long run. Focused largely on contemporary art, Marine seeks to collect the artists who are future shapeshifters, while making us reflect on today. As a coming of age, she is now starting to collect antiques, as well as more established artists like Lynette Yiadom-Boakye, however the passion to support her generation of artists remains.
"All the artists I support have to be socially committed to make tomorrow a more progressive world to live in. Delphine Diallo is a good example of that, she is rewriting what it means to be an empowered woman, away from portraits that are making us feel 'pretty' onto the ones who are making us feel strong and beautiful." (Marine Tanguy)
With 29 works in her personal collection, the Tanguy's home has seen many artists stay in their spare bedroom or stay for dinner, naturally with various parties in the mix. Relationship building is important, Marine cannot collect the art of an artist whose personality is not an inspiring one. Marine shared that of course at times it has been difficult to make decisions, but that she wants to reward the artists who are talented and choose to be inspiring to others at the same time. In her current home, the art came before the furniture and everything that followed was decided around it – so for a little while now the collection will remain in this domestic setting, as Marine's son gets to grow older around the works.
In her first Online Exhibition with IC, following are collection artwork and home images. The title, When I'll Die, I Want To Turn Into Marble, is a favourite artwork of Marine, by collection artist Jennifer Abessira.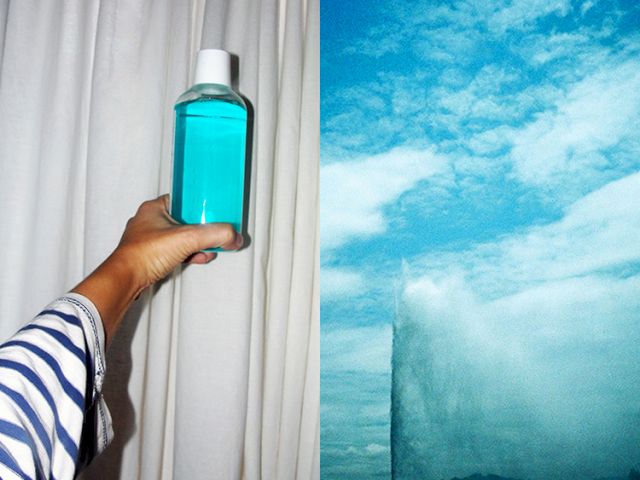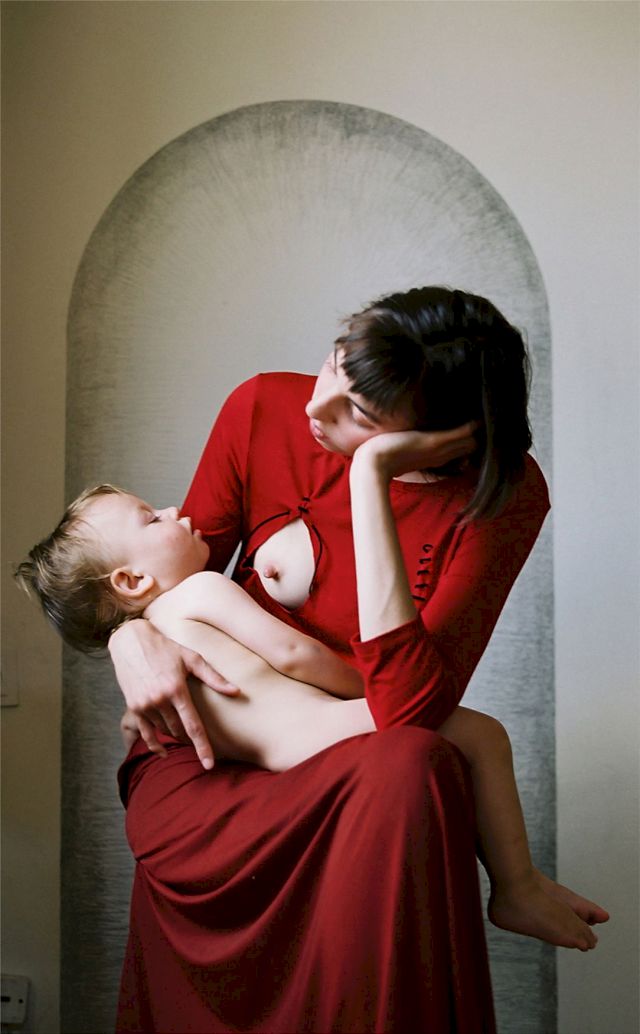 Sleeping Madonna was our very first video work a few years ago. This work is very meaningful to me as it takes references in art history to show that women only had a kind of way to be a mother while bearing the aesthetics of a Bill Viola.
MARINE TANGUY