Still Human
Colección SOLO presents the exhibition "Still Human" – an invitation to reflect on artificial intelligence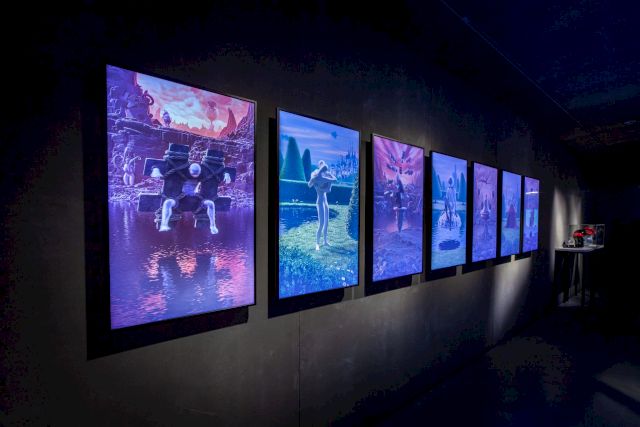 SMACK, Speculum: Cyberbully, Self Seeker, Big Data, Egonauta, 2019-2020 (installation view)
Spanish entrepreneurs Ana Gervás and David Cantolla started their journey with Colección SOLO as something personal and small-scale. They followed artistic expression that was part of their day-to-day life, such as manga, experimental electronic music and animation.
At first their focus idea was to get to know different artists, find ways to support them, and search for inspiration together. With a background in technology, creative industries and fine arts collaborations, Ana and David decided to launch their art patronage project, which has gradually turned into a much broader endeavour.
Colección SOLO has since grown to explore the diverse connections that exist between different creative, cultural and aesthetic trends around the world. Colección SOLO is now a wide-ranging project that looks to support, drive and accompany contemporary artistic creation. It holds over 800 works, focused on international contemporary art, including painting, sculpture, new media, sound art and even AI art. Established names provide the backbone of the collection, such as Neo Rauch, Keiichi Tanaami or Peter Saul, however in terms of patronage, the collection is centred on supporting emerging artists. The collectors pursue to highlight those parts of the "art conversation" that are not so visible, as well as those artists that could contribute to the "bigger artistic picture", however are yet to be included.
In order to share Colección SOLO with the public, and located in the heart of Madrid, a significant part of the collection is on view at Espacio SOLO. Designed by architect Juan Herreros, Espacio SOLO won the Madrid College of Architects Award in 2018. The space combines permanent content together with temporary long-term exhibitions and a programme of activities.
Currently on view until summer 2021, is the exhibition Still Human–an invitation to reflect on our capacity to relate to potential challenging new ideas about art and artificial intelligence. David Altmejd, Mario Klingemann, Tomoo Gokita, Neo Rauch, Nina Saunders, Nam June Paik, Evru/Zush and Miriam Cahn, among others, feature in a dialogue on how we create, observe and interact with new developments. Read more here.
We welcome Colección SOLO to IC with this Online Exhibition.