Gibbs Farm 2017
Art installations on a grand scale resulting in a sculpture park unlike any other you've seen before.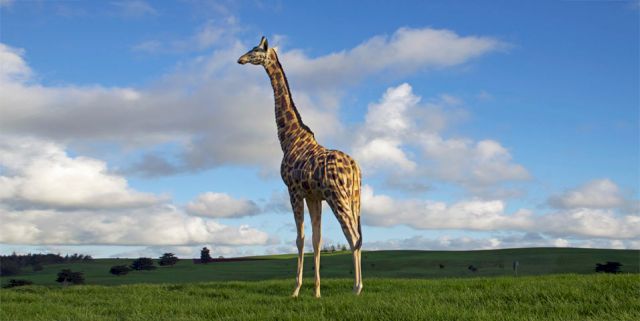 JEFF THOMSON, Giraffe, 2011-12. Courtesy Gibbs Farm, North Auckland Peninsula
Since the 1960s entrepreneur Alan Gibbs has collected works by contemporary artists that create installations on a very grand scale, and as a result New Zealand's Gibbs Farm is probably unlike any other sculpture park you've seen before.
Located on the coast of New Zealand, Gibbs Farm is a place where art and nature are combined on a monumental scale. After nearly twenty years, the collection features works by contemporary giants such as Sol LeWitt, Andy Goldsworthy, Eric Orr, Tony Oursler, Richard Serra, George Rickey and Marijke de Goey to name just a few, surprising even the most seasoned art-goer by the grandeur of some of these works of art.
What's perhaps most outstanding is the dedication that each artist gave to the placement of their work within the grounds, with the entire landscape sprinkled with artworks; from the rolling hills to the body of water, to the wide harbour flats, literally no stone has been left unturned.
Here, we share a series of breathtaking installation views from the Gibbs Farm permanent collection.