Jean François Keller
Long-time IC Collector Jean François Keller is someone that needs to have a personal connection with artworks he buys.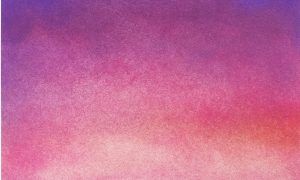 NICK OBERTHALER, Untitled, 2010
Having a strong focus on aesthetic, we speak to Jean François Keller about his collection, his role with being on the Selection Committee at the Art Paris art fair, and what impact being an art collector has on the art world.
Based on your experience, can you give an explanation as to why people begin to collect art?

I think it is very personal. I always ask myself why I have the need to collect. I thought it was because of family tradition (my father was also a collector) but my sister does not, so it must be something else, probably a mix of different reasons. For me it gives a strong feeling of life and to belong to our time. It's also probably a need of beauty and aesthetic – it's a way to express who I am and what I believe in.


Has collecting done something to you? Has it changed your point of view, the way you look at the world?

Aesthetic is very important for me. First off, collecting gives me pleasure, but I also learned through art to take time to look and to think. It makes me aware and enables me to question the world we are living in. It's also a way to build a bridge between past and present, and to open doors and to spark curiosity.


Can you describe what if feels like when you add a new piece to your collection?

I always have mixed feelings about this. At first it feels like a defeat, that I let myself become weak again and bought a new piece! The artwork then becomes a part of me and is present in my mind long before it is on my walls. After that, when I am living with the work, I love to see the dialogue which is taking place between the new piece and older ones. Sometimes this "meeting" is happening very easily, sometimes it is difficult for a piece to find its place and to fit in with the rest.


You are on the selection committee for Art Paris. What does this role entail and how did you become involved with the fair?

Three years ago Diane Lahumière asked me to curate her booth at Art Paris, whilst at the same the fair director, Guillaume Piens, was looking for new members to join the Selection Committee. He liked the original idea of Galerie Lahumière having their booth curated by a collector and asked me to join. After some meetings and a time of reflection I accepted. It is very exciting to see the inner-workings of an art fair! This year a second collector joined us, and along with the other members of the committee, we make the gallery selection by studying their applications. For the 2017 edition, Art Paris will see 138 galleries coming from thirty-nine countries. In a broader context, I see myself as an ambassador for the fair – supporting Art Paris and it's different approach to other fairs. I enjoy speaking to the gallery owners, the artists and other collectors, trying to see the fair from their point of view whilst using my experience of visiting fairs to help improve and broaden Art Paris.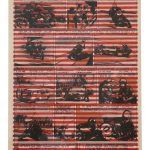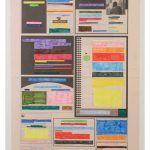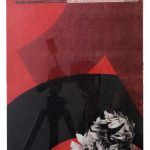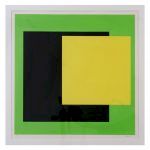 How important is it for new art fairs to keep on popping up? Do you ever buy pieces at an art fair or do you use them mainly for connections?

Since some years now, Art Paris is becoming more and more focus because it is a different fair that has found its way back to quality as well as not following the "star-system" that many established fairs follow. Art Paris is still a place were you can discover new art, visit galleries and find artists that you did not know about and would not normally meet. For example, the "Promises" section of the fair is open to young galleries where they are given the opportunity to take part in the fair with a special rate for their booth. Every year the fair gains more attention because of this unique approach to collaborating with young galleries, and as a result, Art Paris has now found its place in the art world offering an original and open-minded program. Since 2013, the fair invites a guest of honor, with this year's guest being Africa – featuring twenty galleries each showcasing an emerging African artists.
Art Paris is firmly on the path of putting art first. Fairs have to bring back art to the public. Many fairs are mostly focused on their VIP's and are forgetting that art belongs to everyone. It is very important today, in a world that is getting more and more dangerous, to find new approaches to demonstrate how art can open doors, accept differences and connect people. In this regard Art Paris is a very "human" and honest fair. My first pieces were bought in galleries, and that is always the place I prefer to buy because I need the relation and discussion with the gallerist. Of course I have also bought art at fairs because they are places where the art world is on display to you and therefor you have access to foreign art and culture.


What is the most challenging piece you have purchased?

My first piece of Benjamin Hirte, a German artist living in Vienna. I bought the sculpture at LISTE in Basel at Gallery Emanuel Layr. At first I had negative reactions from friends who were not convinced by the work but I was so sure about my choice and had lively discussions with them. Now, they have all changed their minds and also bought works by him!


Do you think art nowadays has the power to change something in society?

First and foremost, I think that art has to make the one who is looking at it happy, without any political or social involvement. But, as soon as art becomes a part of daily life, it is already acting on that person in a discreet way – it adds something and opens discussion causing a reaction.


What is the role of the collector in the world of today's contemporary art?

Somehow a collector is an adventurer going his own path, discovering new worlds with belief. They first must be selfish and self confident in their choices, and then they have to build bridges and open doors allowing others to access their world. It is necessary to look at the art of today with the eyes of a child. At first, be naïve, cheerful and as excited as a child discovering a surprise packed in a gift-wrapped parcel. Then you can play with the opening of the parcel and experience the game of sharing and discussion.


You have been an IC collector since the beginning – how have you seen the perception of a collector change within the art world?

Collecting is mostly connected with money and the market. The change is perhaps that now art is going back to the first place. I have the feeling that more and more collectors, and also galleries, are coming back to art. For example, a lot of young collectors are really involved in collecting, not in a way of speculation but by interest, taking risks, being original in their choices, being informed and having a personal connection with the galleries and artists. Also we see more and more private initiatives supporting art with foundations, private museums and so on. Collectors are also stepping more and more into the public realm, and as a result making art more visible in our society, taking it out of institutions, states museums and living rooms. Independent Collectors has also helped it go in this direction.


Where do you see the future of your collection headed?

I always have in mind that the works do not belong only to me, and more and more I think that we as collectors have the responsibility to open, show and share. I will always try to buy new works and hopefully be able to make my collection more public.