Two Thoughts with Svenja Deininger
See inside the stunning light filled & open industrial spaces showcasing painting & various projects in the corridors of the Max Mara factory.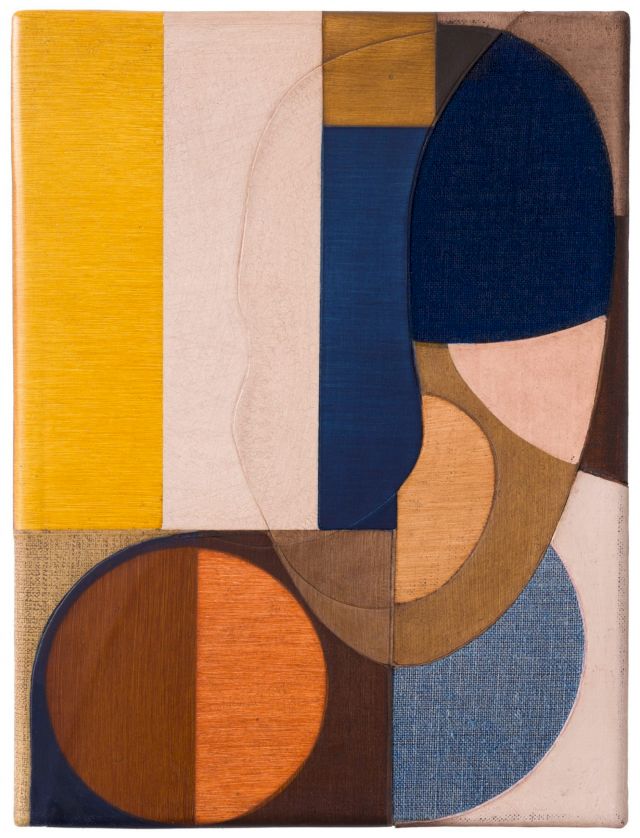 SVENJA DEININGER, Untitled, 2020. © the artist. Courtesy Galerie Martin Janda, Wien. Photo: Markus Wörgötter
Ever since the opening of Collezione Maramotti, its permanent collection has been flanked by a systematic program of exhibitions and commissioned projects in the areas of the building which specifically function as venues for temporary events. Currently housed for this concept in the Pattern Room, is "Two Thoughts", a solo show by Viennese artist Svenja Deininger.
Collezione Maramotti visions toward the future of art and sees it as a continuum consistent with the attention that the collection has always shown to the evolution of new artistic languages, especially to do with painting and the critical investigation into the nature of the work of art. Specifically conceived for the current project, Two Thoughts brings together a series of new paintings; they are in dialogue with four works from the 1920s by Polish painter Władysław Strzemiński, on loan from Muzeum Sztuki in Łódź.
Building on a painting from 2018 that was acquired by Collezione Maramotti, and drawing inspiration from Strzemiński and the Architectural Compositions he made almost a century ago, Deininger worked on numerous pieces at the same time to arrive at the final selection of paintings and the "phrase" they compose on the walls of the room. Deininger sees her works as part of an ongoing process: the individual pieces, on which she may work over long periods of time, are not self-contained entities, but part of a creative reflection that leads the artist to imagine their placement within a specific spatial context. As if generating lexical units while simultaneously elaborating their syntax, Deininger's creative process unfolds through a sequence of assiduous reworkings of the surface of each painting, while developing a system of interaction between them all.
Additionally part of the projects program at Collezione Maramotti, have been collaborations developed over the years, amounting to performances of contemporary ballet, concerts, lectures and conversations linked to the visual art projects.
Most of the Collection's 21st century works have not been included in the permanent exhibition, and are presented in theme-based shows in the ground-floor spaces for temporary exhibitions. The Collection is itself a "work in progress" and will continue in the future to document the novel paths that the further evolution of contemporary art continues to explore.
This Online Exhibition shares artwork and install images of Two Thoughts, as well as a small selection of the spaces dedicated to the permanent collection. Two Thoughts continues until 06.12.2020 and is accompanied by a catalogue with essays by Luigi Fassi, Paulina Kurc-Maj and Władysław Strzemiński.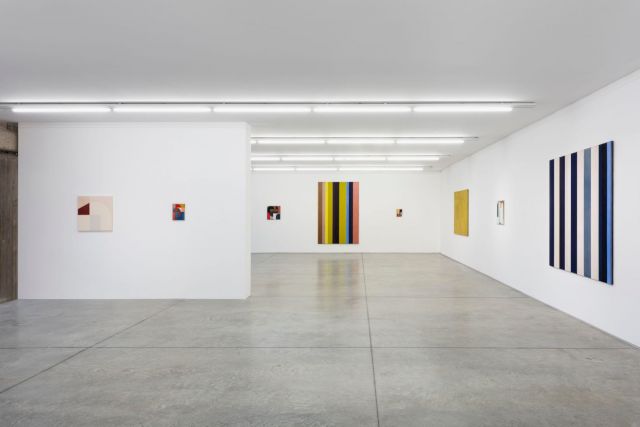 Collezione Maramotti, Permanent Collection