Karin Meidner & Jan Widlund
For more than 30 years Jan Widlund was the owner of a large art collection at the law firm of Vinge in Stockholm.
For Karin Meidner & Jan Widlund it is not a matter of the art suiting the furniture. Art is deadly serious. It should arouse respect among people who are capable of judging art. The collection should be of such quality that viewers exclaim: "this is really good", rather than "this is worth a lot".
Whereas an ordinary collector's collection is valued in accordance with its poorest work of art, Jan maintains that he needs to meet the same sorts of requirements that apply to a modern art museum. He devotes some twenty hours a week to the task. This includes visiting ten to fifteen selected galleries which for the most part – excepting the summer months – results in a purchase every month.
"But I do not attend openings and I don't mix with artists and gallery owners." Jan Widlund generally cycles round the galleries at times when no one else is there. He scans what is on view and disappears just as quickly as he came. Perhaps it is precisely because he has always stood on the side-lines and has no links with the clique of art aficionados who consider that they have a special right to distinguish right from wrong in matters pertaining to art, that has won him respect in all camps. Prestigious assignments, such as sitting on the board of Stiftelsen Wanås, acting as chair of Marabou-parken and vice-chair of the Friends of Moderna Museet, testify to this. For fifteen years Jan Widlund was also Moderna Museet's lawyer which brought him into contact with the innermost circles of the art world.
People with insight can confirm that Jan has a natural eye for what is important and what is topical. True, even he has made mistakes but, in recent years, the graph has mostly pointed upwards. "I don't enjoy having masses of mistakes in my proximity. Fortunately I am not at all sentimental." The idea of having the greater part of the collection at the Vinge office, rather than at home, was that the works would come alive. Employees, customers and their customers would have the benefit of enjoying them. What was initially a way of decorating the premises developed into public showings attended by potentates from respected art museums all over the world. Guided tours of the collection could be held twice a week with from eight to 300 participants. "It was fun, but it was also an obligation. It still is. The only problem today is that I need more to show."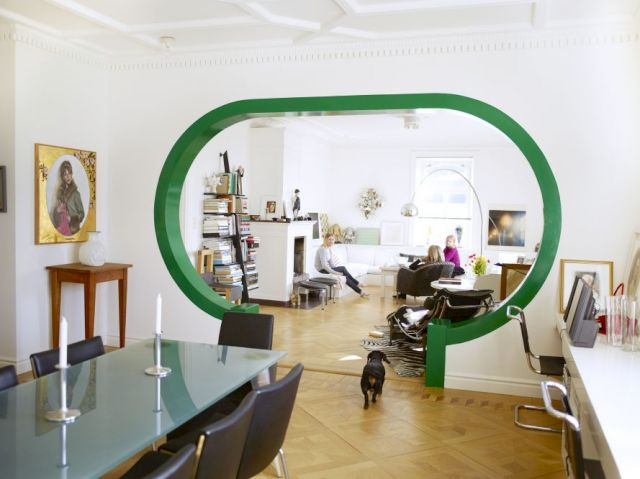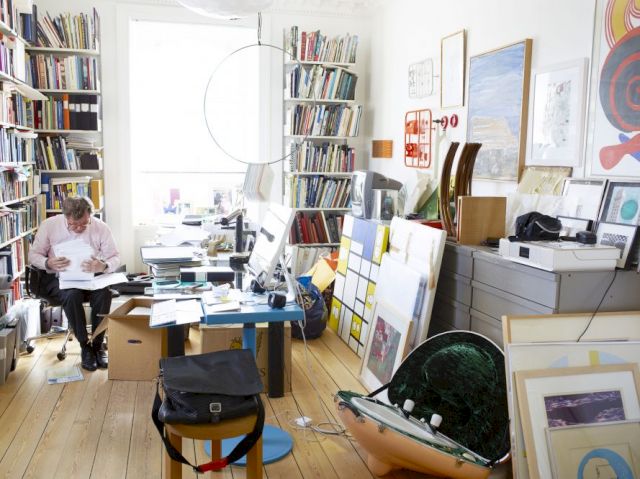 In 2012 Jan Widlund left the law firm on Norrmalmstorg with its spacious premises extending to 8 000m2 for a new workplace with only a quarter as much wall space which made room for some Widlundish unsentimentally. "At Vinge they got to buy whatever they wanted." At Vinge there were 300 works to show. At the MAQS law firm there are some thirty. Of the works that were over after Vinge had chosen, some are in Jan Widlund's home, while some are on loan to museums, friends and colleagues who want to enhance their walls with the best of Swedish contemporary art.
Linn Fernström, Annika von Hauswolff, Cecilia Edefalk, Ernst Billgren and Gunnel Wåhlstrand are among the artists that Jan discovered early on. Now, on the next lap, the challenge is to build up a collection with tomorrow's talents as a base. The strategy remains the same: look, look, look! At all sorts of art. The more art one looks at, the more one understands what sort of works will make a good collection and what will not fit in.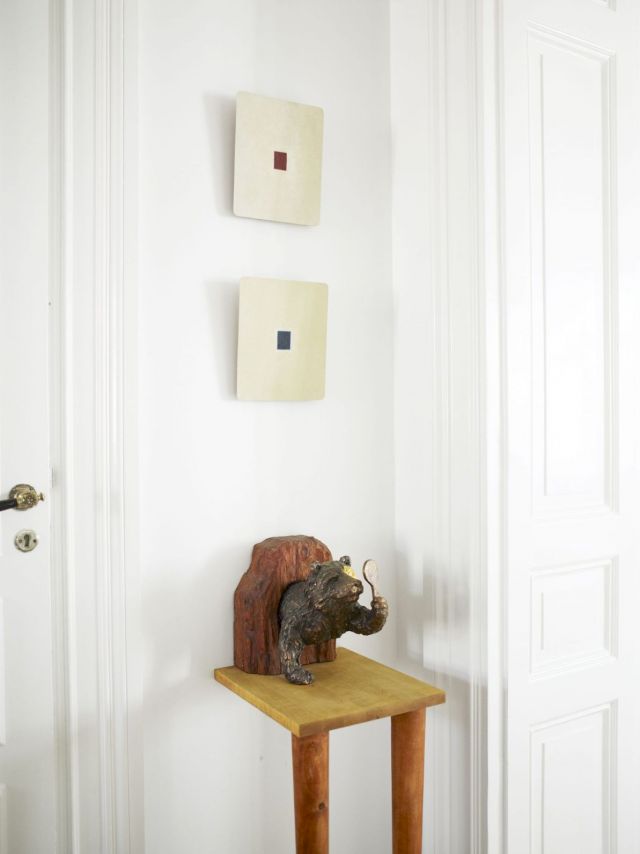 Good art can only be found in a gallery that exhibits good artists.
KARIN MEIDNER & JAN WIDLUND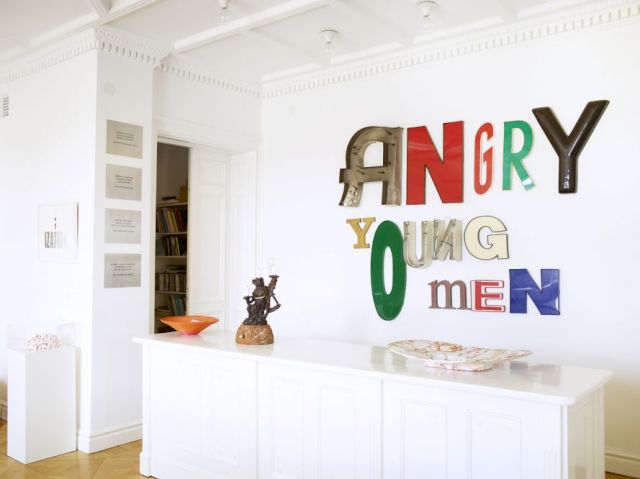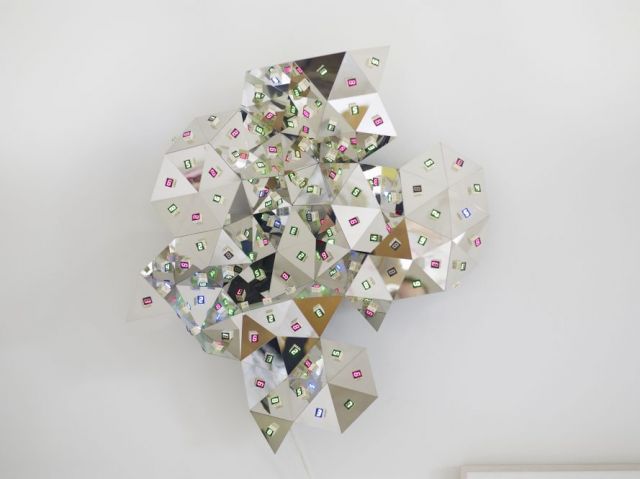 There is much that is uncompromising in Jan Widlund's collecting. Ever since he made his first major purchase, a painting by Ola Billgren bought from Galleri Engström on Karlaplan in Stockholm, he has remained unmovable when it comes to price. "I never try to bargain. If I don't want the work for 200 000 SEK then I am not going to like it any better at 190 000." This is yet another reason for his winning respect from gallery owners to the extent that he gets priority for interesting works.
"I never buy from auction houses, I merely use them for selling. Unlike in galleries, at auction houses one is faced with solitary artworks and you have to decide whether to purchase without any references. And the fees are higher. Good art can only be found in a gallery that exhibits good artists."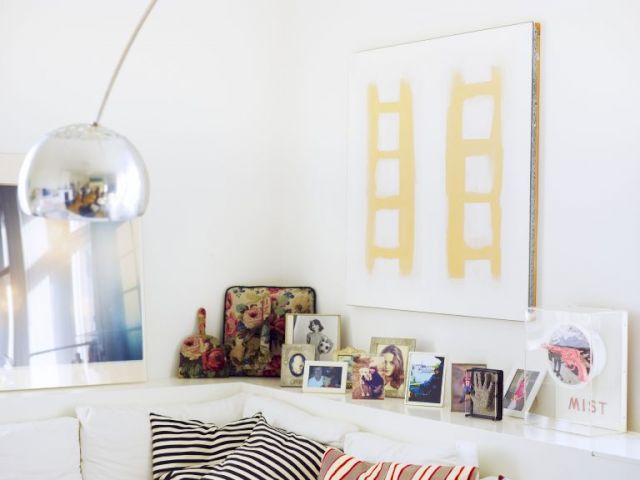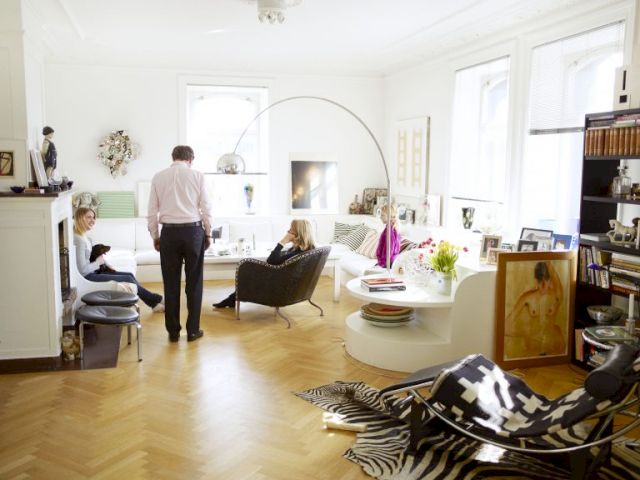 TEXT BY LENNART HÄGER
PUBLISHED BY WETTERLING GALLERY
IDEA & PRODUCTION BY LE BUREAU
"It's Mine – A Tribute To Art Collectors" is a stunning 320 page book that portrays 33 Swedish and international art collectors and artists who have dedicated much of their lives to owning and creating art, supported with intimate interviews accompanied by personal portraits taken specifically for the publication.