Giorgio Fasol
An interview with one of Italy's most prominent collectors of contemporary art.
FRANCESCO VEZZOLI, Self-Portrait with Vera Lehndorff as Veruschka, 2001
Giorgio Fasol began collecting artworks in the second half of the 1950s. Through the medium of contemporary art, Fasol has established an extraordinary dialogue with artists from his time time.
In Fasol's collection each work is linked to a particular historical moment in time. Coming to fruition over the last years, he made the choice to buy works that had matching completion and purchase dates. Essentially, Giorgio Fasol has just a single acquisition criterion: a work must be able to trigger the "spark of love", regardless of whether or not it was made by famous artist or not.
To date, the Giorgio Fasol collection, AGI Verona, features works of art that have filled pages of art history books and have been hosted in solo and group exhibitions in countless museums and international exhibitions.
Here, Riccarda Mandrini spoke with Fasol about his collection and how his passion for collecting art was first sparked.
RICCARDA MANDRINI
How did you become involved with contemporary art?
GIORGIO FASOL
I've always been a collector. When I was a child, like many children, I had a collection of soccer cards and as a boy I started collecting a sports newspaper, it was called Il calcio e il ciclismo illustrati (Illustrated soccer and cycling). There was no television then and information was disseminated only through newspapers.
RICCARDA MANDRINI
What years are we talking about?
GIORGIO FASOL
It was 1948-1949. In addition to reporting game results, this newspaper depicted the best goals scored by sketches; drawings conveyed the best actions of the different football matches. As for works of art, I started collecting them in the late 1950s. The day I received my graduation diploma, I wanted to buy a work of art as a gift for myself and I opted for a work by Giorgio Morandi. I had read in a magazine an article about one of his exhibitions, so I thought I wanted one of his works for myself. I went to the then only gallery in Verona and said that I would love to buy a Morandi's painting. The art dealer looked at me and answered: "It's a good choice; we don't have it here, but we can get it for you". The price was a million and a half Italian Lira. It was a huge amount. I could not afford it. This was in 1958.
RICCARDA MANDRINI
And then how did it go?
GIORGIO FASOL
For a few years I had been very busy with my job and did not have the time to dedicate to art collecting. Then one day, whilst I was at an exhibition in a gallery with my wife, a voice came from behind me saying: "Do not look at crusts, look at works". It was the poet, writer, designer and publisher Renzo Sommaruga's voice. He had just finished printing an artist book dedicated to a poem of Salvatore Quasimodo titled Uomo del mio Tempo. In this book nine lithographs by contemporary authors accompanied the poem and some of them were traditional lithographs, except for the one of Giuseppe Capogrossi. I did not know the artist, I had never seen his work before about I immediately fell in love with it.
RICCARDA MANDRINI
What did you like about Capogrossi?
GIORGIO FASOL
It was the sign, which was different from previous works; it was an abstract work.
RICCARDA MANDRINI
Yes, sure, and then…
GIORGIO FASOL
One day, I went with Sommaruga to Milan to visit an artist's studio. When we got there, we stood for a long time waiting for him and then he came out and showed us an A4 paper, which depicted an oval with some holes. It was a Lucio Fontana drawing. I was incredible impressed by it. After that, I started to buy his multiples and I still have them to this day. I've always been attracted by new forms of art and at that time I also bought some works by Rodolfo Aricò
RICCARDA MANDRINI
In the late 1960s and in the 1970s Aricò had a great success. He was pioneer of a new style of abstract paintings. Art critics loved his work.
GIORGIO FASOL
Yes he was a very good artist. Sometime later, in Brescia I visited in a gallery a solo show dedicated to Lucio Fontana. The exhibition presented different series of works, such as: "I Buchi, I Tagli, Le Venezie", three series of "Concetto Spaziale. La Fine di Dio", and one artwork from the series "Concetto Spaziale. I asked the art dealer the price of the smallest one; he replied that it was three million Lira. I only had one million. We decided to break the amount into installments and i gave him my million Lira to start with. This is how I purchased my first Fontana.
RICCARDA MANDRINI
When exactly was this?
GIORGIO FASOL
It was 1969. The art dealer then pointed out to me that I made a good purchase. He wanted to show me a work by an artist "who would become very famous" he said. From the storage he emerged with a white two-meter sheet in which some black arrows were depicted. The artist's name is Kounellis.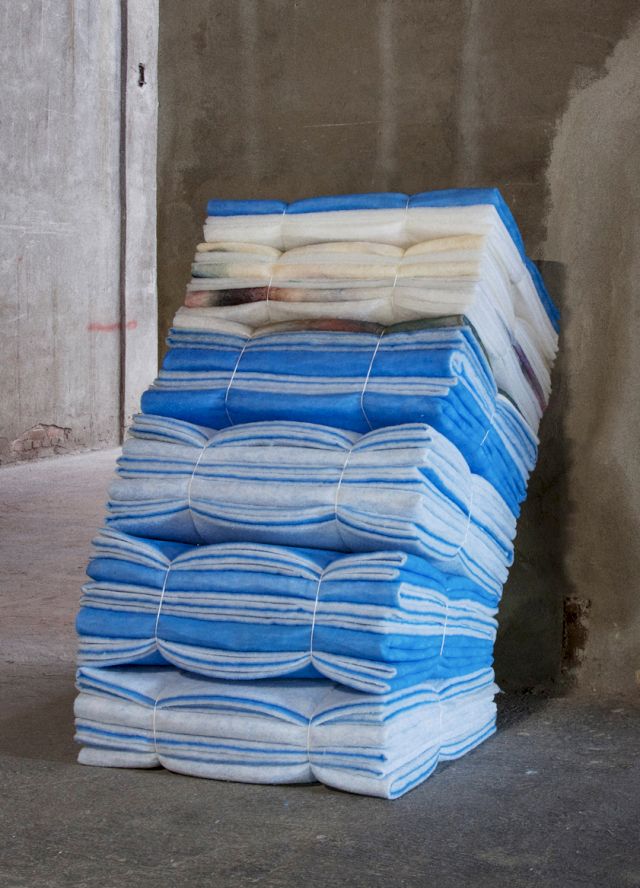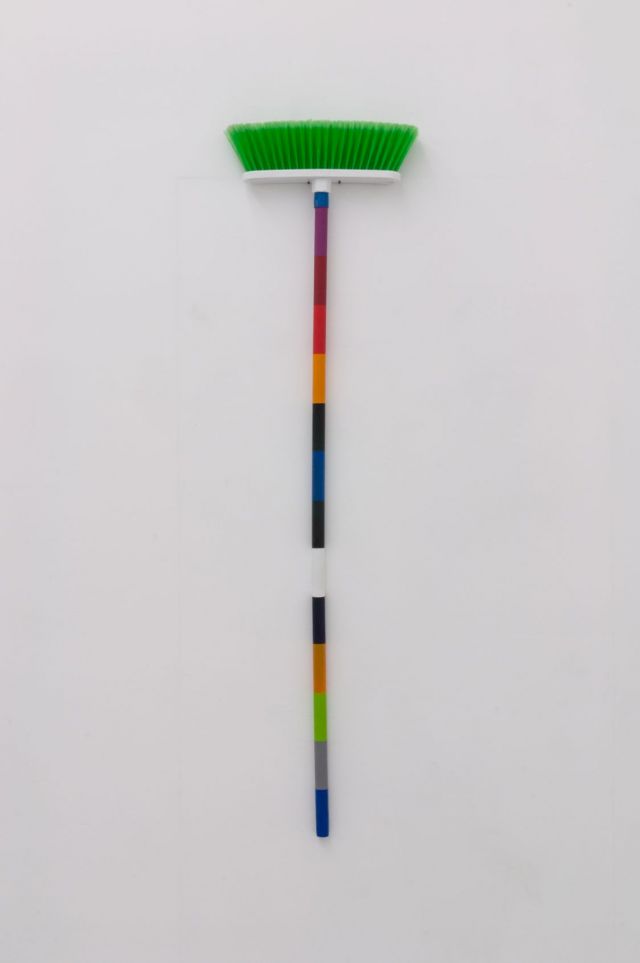 RICCARDA MANDRINI
It's true that in a short period of time he became a very famous artist. Did you buy it?
GIORGIO FASOL
No, not then! However, I was very impressed by his work and from that moment on I decided to buy works of young artists.
RICCARDA MANDRINI
What happened then?
GIORGIO FASOL
At the beginning at the 1980s I started buying works on a regular basis. In the 1980s, the art world had changed dramatically from the previous decade. The artist's that interested me in particular then were Giulio Paolini and Massimo Kaufmann. I remember that at the Pace auction house I bought some photographs by Alberto Garutti dated 1970 and a work by Francesco Lo Savio. They had gone unsold, so, I bought them all.
RICCARDA MANDRINI
I really love your reflection when you say that "an artwork must trigger the spark of love"; no matter if it is a work by a famous or important author or a little known artist, what matters is the impact, the first impact. It is the very personal encounter you have with a particular artistic work.
GIORGIO FASOL
I do not have to add anything else to what you said. The purchase of a work concerns one's own feelings, one's personal taste.
By buying works of young artists, you buy what's new, you have the present and become a part of it.
GIORGIO FASOL
RICCARDA MANDRINI
Was there a work that triggered a spark but you could not purchase it for whatever reason?
GIORGIO FASOL
Yes, an Alberto Burri.
RICCARDA MANDRINI
What relationship do you have with museums, not just those of contemporary art? Which are the ones you prefer?
GIORGIO FASOL
All Italian and foreign historical museums, namely, Galleria Borghese, the Vatican Museums, the Louvre, the Uffizi, the National Gallery and the Prado. Moreover, I have a beautiful relationship with contemporary art museums. I recently visited an exhibition at the MAMbo in Bologna. At the first exhibition the director of MAMbo curated, Lorenzo Balbi, he presented the work of over fifty Italian artists born between 1985 and 1995. It was an exhibition that offered the opportunity to rethink the work of many authors who began their journey in the recent past.
RICCARDA MANDRINI
On several occasions, you clarified your approach to the acquisition of works for your collection, suggesting, "the date of purchase of works must correspond to the date of their production". So, with respect to the acquisition of a work, as far as intention and gesture are concerned there is always the absolute sense of contemporaneity and of being part of it.
GIORGIO FASOL
There is a reason for that. By buying works of young artists, you buy what's new, you have the present and become a part of it. In the 1960s, only a few purchased Fontana's works. Sometimes I think I would have loved to have lived towards the end of the 19th century, just to buy a Van Gogh at that time.
RICCARDA MANDRINI
When you were invited to exhibit your works (together with the works of two other Italian collectors) at the Maison Particulière, the title of the exhibition was "La Gioia". At that time, you said that you should show the entire collection; because there was no work that failed to give you joy at the time you purchased it. A joy that you continue to have over time?
GIORGIO FASOL
Generally, I see my works of art when I buy them and then again when I go to museums to see them on display, on loan for an exhibition. The great joy is at the time of purchase. I recently purchased the work of young artist Riccardo Giacconi and loaned it to be exhibited at the Moscow Biennale, which coincidentally became one of the most photographed artwork by the media. In this case, joy is in sharing what you own with others.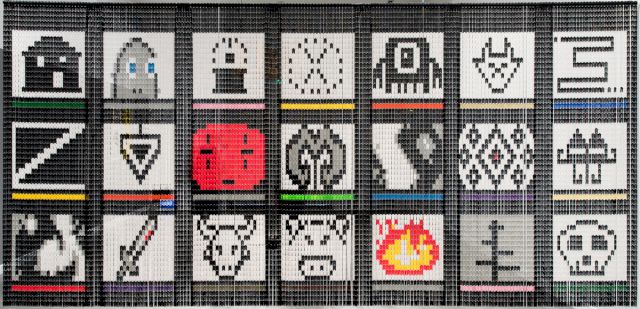 RICCARDA MANDRINI
Exactly, on different occasions, you have lent the works of your collection to the museums. Is there a criterion you support as a premise to lend artworks? Have you ever declined a request to lend your works?
GIORGIO FASOL
Actually no, because AGI Verona is a cultural association and its purpose is to disseminate knowledge of contemporary art. In the last eight years, eight exhibitions of my collection have been set up in museums.
RICCARDA MANDRINI
Is there an intrinsic dialogue, a narrative behind the collection as a whole?
GIORGIO FASOL
No. The collection is an unbound set of works.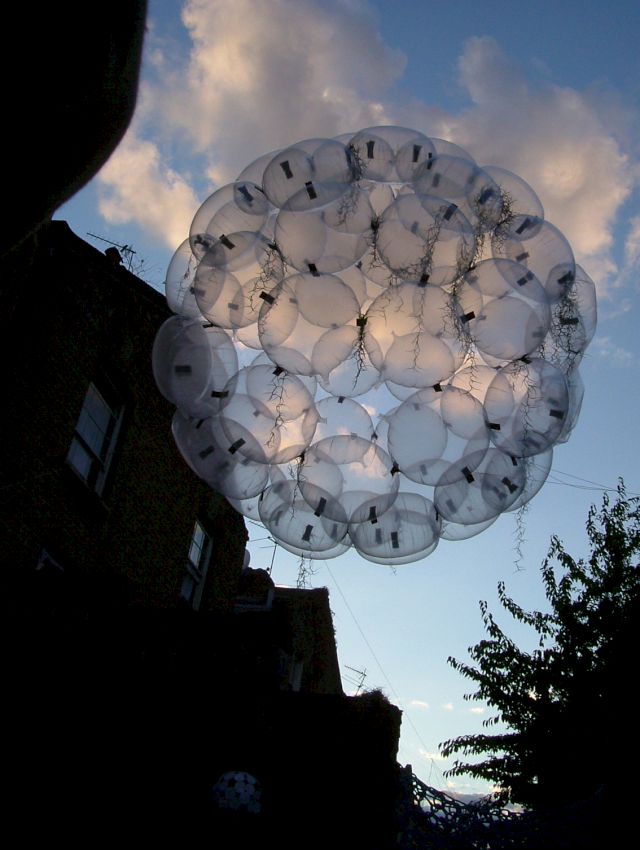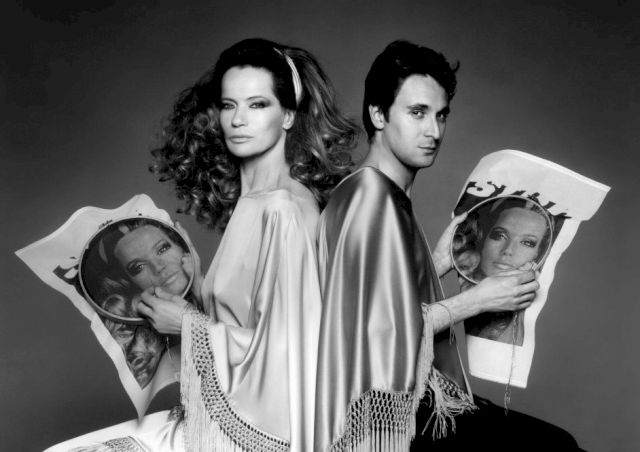 AGI Verona is a cultural association and its purpose is to disseminate knowledge of contemporary art.
GIORGIO FASOL
RICCARDA MANDRINI
Is there a work to which you feel particularly attached, and with which the bond has actually strengthened over the years?
GIORGIO FASOL
No, every work has a particular history; it belongs to a precise historical moment. Otherwise, it would not be in the Agi Verona collection.
RICCARDA MANDRINI
To end the interview I'd like for you to tell me what you want, what you wish, and to share with me a reflection about a particular work of art.
GIORGIO FASOL
Like many collectors I have some works of artists, many modern, that have been famous for a period of time, then forgotten, I mean set apart by critics, curators, museums directors, media. I would like to build up an exhibition with the works of these artists, to show their works once again. It would be an interesting way to reexamine part of the art history of last Century.