Michael Klaar
Kristina Kulakova from #viennacontemporary Mag speaks with Viennese pianist, conductor and avid contemporary art collector Michael Klaar.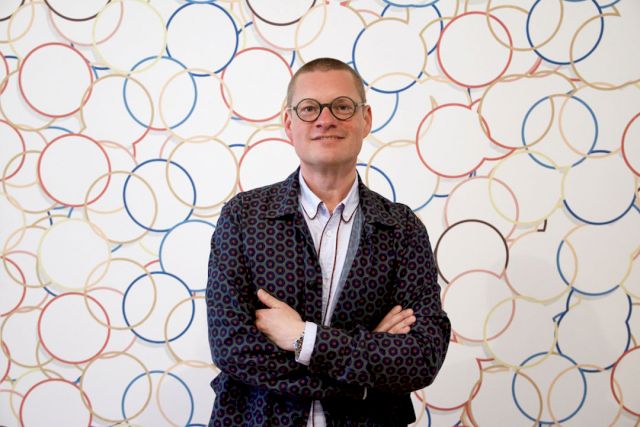 Starting at the very beginning of his passion for collecting, Michael Klaar reveals to #viennacontemporary Mag about how his collection that began in Basel has now reached the amount of 500 works and why he will never sell.
KRISTINA KULAKOVA
Let's start from the very beginning. When did your passion for collecting art start?
MICHAEL KLAAR

I was thirteen when I bought my first work of art, but it all started earlier when my parents made me go to anthroposophy courses every Sunday, which I really didn't like at all. I needed some sort of compensation and negotiated that I could go to the Kunsthistorisches Museum every Sunday after the lesson. I picked the KHM by chance as both my parents and I knew nothing about art.

Over the years, I learned the artworks off by heart and began to compare the collections of the Kunsthistorisches Museum with those of other great Museums, like the Louvre, the Uffizi, or the Hermitage Museum in St. Petersburg. Until eventually I came to a point where I thought that art couldn't have just come to an end in the 1800s. So I started to explore what else had happened in art history and went to the Museum Moderner Kunst, which then was housed at the Liechtenstein Palace in Vienna. Discovering the art of the 20th century was a tremendous revelation to me.

As a child I spent summers in Bazel, Switzerland, and it was there that I went to the Kunstmuseum Basel, with its marvelous collection. I was thrilled by the amount and the quality of works by Picasso, Paul Klee, Fernand Léger, Wassily Kandinsky, Mondrian, Giacometti, etc. The tour ended in a very special room, where works by Mark Rothko, Franz Kline, Clyfford Still and, above all, Barnett Newman with his wonderful paintings 'Day Before One' and 'White Fire' were displayed. At that point, I did not know anything about art but it was an immediate encounter that touched and moved me straight away.

Another thing that struck me was that on almost every plaque beside the works, as well as the usual information about the artist, the title of the work, etc., there were phrases such as: "donation Maja Sacher, bequest Raoul La Roche, donation Staehelin, gift of Emanuel Hoffmann " and so on. I realized that art does not just fly into a museum like a bird, but that there is private commitment and passion behind it. It was then that I decided I wanted to do the same: buy art and donate it to our Viennese museums, as they were not as brilliantly equipped as the ones in Basel with 20th century art. I was driven by a strange and ambitious idea, but also forgot that I was not an heir to a pharmaceutical, nor to a banker or an oil fortune!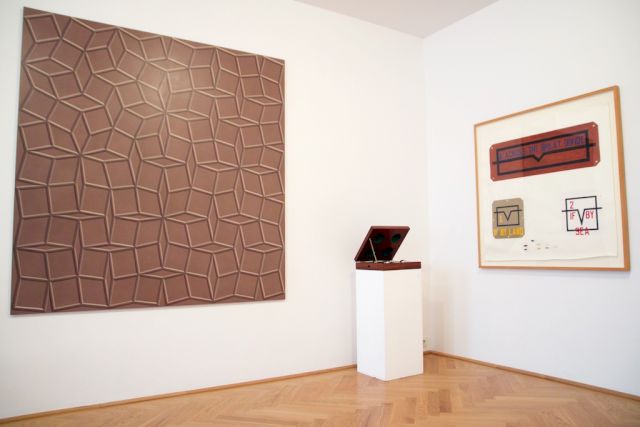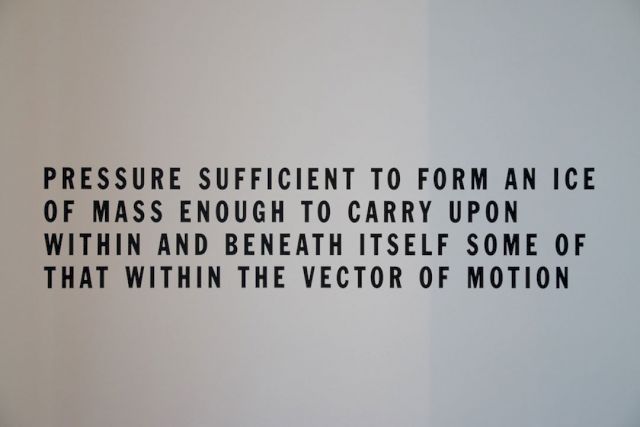 I look at it not only as a work of art, but also as an important piece of my own history.
MICHAEL KLAAR
KRISTINA KULAKOVA
How and when did you acquire your first artwork?
MICHAEL KLAAR
I didn't know anything about art when I made my first purchase, but even back then I had the vague impression that Picasso, Jasper Johns or Barnett Newman would not be affordable! However, there was one painting in the collection of the Kunstmuseum Basel by the Catalan artist Antoni Tàpies, 'Gris avec graphismes noirs' from 1962, that I liked very much. I found out that Tàpies was represented by Galerie Beyeler, so I went there when I was 13 years old and asked the Beyelers if they had any of his work available. Initially they seemed to be surprised by my request but then they were very nice and showed me some paintings and works on paper. We went to a private room where I was allowed to examine the works with special gloves that I had to wear – a very particular moment for me! I then asked for the price of a piece that interested me the most to which Hildy Beyeler informed me that it was 500 Swiss francs. When I heard the price I was quite upset – that was a fortune for me! So I went away, but came back the next day after a sleepless night, to tell them that I would like to buy it. They apologized and told me that they were wrong and that the price was actually much higher. When they saw my frustration they asked how long I would stay in Basel and if I could come back the next day.. The next day I went back to the gallery before my flight back to Vienna and surprisingly the artwork was packed and ready for me to pick it up. They sold it to me for the original offer of 500 Swiss francs. That is how my collection started. It may sound like a fairytale, but that's how it happened.
KRISTINA KULAKOVA
How do you decide on which artwork you want to buy?
MICHAEL KLAAR
It is a mixture of many things. I started collecting quite young and now that I am forty I have a backpack of experience with me of what I love and what I respond to. It began with Tàpies, but he is absolutely not representative of my collection. Saying that, I would never sell it, and now I look at it not only as a work of art but also as an important piece of my own history.
Relatively soon after my first acquisition I was very much into works by Donald Judd, Sol LeWitt and Carl Andre, Richard Artschwager as well as Lawrence Weiner, which was probably influenced by Barnett Newman and my experiences at the Kunstmuseum Basel. Unfortunately I am unable to continue to collect those artists as their prices have soared to a stellar level over the past decades. But at the end of the 80s or early 90s, minimalist and conceptual art did not receive much attention and some people where asking themselves why they would spend money for a few letters written on a wall, but it is indeed those artists that established the nucleus of the collection, which always influences my decision when I buy a work of art.
Being with art, thinking about art and looking at art is not a casual thing for me. It is an existential necessity.
MICHAEL KLAAR
KRISTINA KULAKOVA
What role does collecting play in your day-to-day life?
MICHAEL KLAAR
Collecting is not a hobby,but an integral part of my life. Being with art, thinking about art and looking at art is not a casual thing for me. It is an existential necessity.
KRISTINA KULAKOVA
You have never sold an artwork. Have you ever considered selling one piece from your collection in order to be able to buy new works?
MICHAEL KLAAR
No. But I have often spoken to other collectors about this and they tell me that the collection has to be financed from the collection.
KRISTINA KULAKOVA
Did you make any purchases last year, and if so what were they?
MICHAEL KLAAR
I purchased a few works last year. A wonderful Paweł Althamer piece, that I never thought I would buy because he wasn't really on my agenda. Then there were pieces by Laura Owens, Thomas Schütte, Nino Sekhniashvili.
KRISTINA KULAKOVA
What has changed over the years in regards to your collecting habits?
MICHAEL KLAAR
Well, prices have changed tremendously, even for young artists. I can't imagine acquiring a work by a student at an academy today for the same relatively humble amount of money I paid for works of artists such as Paul McCarthy, Christopher Wool, Roni Horn or Isa Genzken back in the early 90s.
KRISTINA KULAKOVA
Do you use art as a source of creative inspiration as you might with music?
MICHAEL KLAAR
It is very hard to tell. Music does not consciously play a role when I think of collecting or my interest in art. But on the other hand, when we talk about relations towards "one's collection", I think of polyphony. Each work in the collection is like a voice in a polyphonic piece of music. An independent voice, like in counterpoint, in a baroque fugue or a renaissance motet. Totally in its own right but corresponding with each other, as it were an infinite dialog. Music and art are both about intensity.
There is this wonderful interview where the artist Agnes Martin talks about art and says that the highest form of art is music. I disagree.
KRISTINA KULAKOVA
With your background being heavily involved with music, do you think one can perceive art like music?
MICHAEL KLAAR
I think it is about the marriage of being alert with all possible senses and also being eager to read and to try to understand what it is all about. Both music and art have the inherent quality of immediacy in my ears and eyes but I am also pretty much interested in analyzing music and I know from my personal professional experience that if you see and understand the architecture of a musical piece, then you listen to it in a totally different way. I love the immediacy but I also like to go behind the scenes. You can apply that to art as well as to music.