TBA21
In a public park in Vienna stands Thyssen-Bornemisza Art Contemporary – a foundation that hosts the collection of Francesca von Habsburg.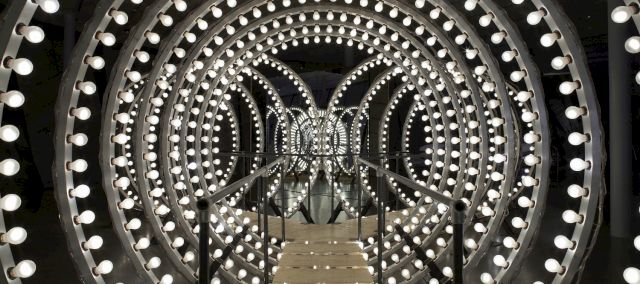 Founded in 2002 and located in the Atelier Augarten, the foundation has established its own space, TBA21 since 2012. As well as housing the collection, TBA21 also hosts events, performances and a bookshop stocked with hand-picked publications.
Collector Francesca von Habsburg, raised in a family that has a long tradition within the arts, passionately engages with the artists presented in her collection and keeps a close relationship with many of them. Working together with artists on commissions for site-specific works, Habsburg manages to create a sense of intimacy which makes her collection completely unique. Her enthusiasm and ongoing support of the artist's vision and ideas result in unconventional projects and pieces that are of a highly experimental nature, often presenting an antithesis to the sort of works that are considered "suitable" for the art market of today.
Thyssen-Bornemisza Art Contemporary hosts on average two thematic exhibitions a year and continues to work in close partnership with the state-run museum, Belvedere. In addition to the happenings and exhibitions, the foundation keeps itself busy organizing exhibitions in world wide renown institutions – often loaning works and numerous commissions. It is these commissions that form an integral part of major international exhibitions, such as the Venice Biennale and documenta in Kassel.