Colección Amalita
Argentina's wealthiest woman presents six centuries of art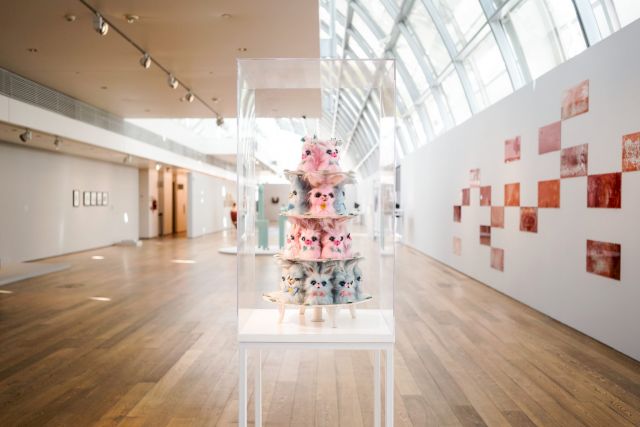 Tácticas Luminosas (Illuminating Tactics), temporary exhibition, Colección de Arte Amalia Lacroze de Fortabat
Colección Amalita found its public home in 2008 parallel to the harbour of the heavily restored and now very trendy area of Puerto Madero in Buenos Aires. The collection and its whopping, light-filled venue originated as an initiative of the late Amalia de Fortabat, who existed as Argentina's wealthiest woman.
Colección Amalita lies in the middle of Puerto Madero, the trendy quarter of the Argentine capital. Until the end of the 1990s, this neighborhood was still a no-go area of rundown houses ringing the harbor. It's been heavily restored and added to over the past few years by world-class architects like Sir Norman Foster, Philippe Starck, and Santiago Calatrava.
The architect of the Colección Fortabat, which opened in fall 2008, is the Uruguay-born New Yorker Rafael Viñoly. He built a modern, light-filled house for the art collection of Argentina's wealthiest woman: 1 000 works ranging from Pieter Bruegel to Andy Warhol, who made a portrait of her in 1980. The socially critical artist Antonio Berni has a gallery all to himself.
All images courtesy of Colección Amalita.