Bauhaus Now!
The Buxton Contemporary, shares "Bauhaus Now!" with a range of contemporary experiments inspired by the Bauhaus diaspora.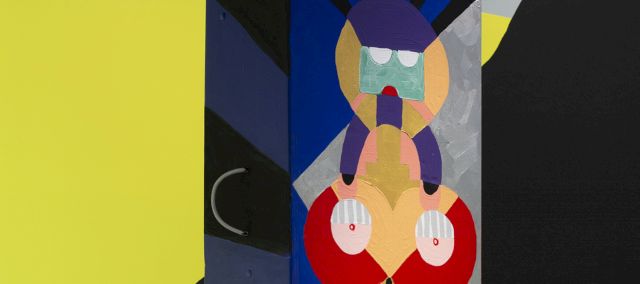 Installation view, Bauhaus Now! Buxton Contemporary - The University of Melbourne. Photo: Christian Capurro
The Bauhaus is the most influential art and design school in history. In this its centenary year, "Bauhaus Now!" explores its legacy in Australia—both for contemporary artists and for art education—highlighting its visionary, collectivist ideals and its radical practices. "Bauhaus Now!" guest curated by Ann Stephen is on view at Buxton Contemporary, the University of Melbourne Southbank 26 July until 20 October 2019.
New on IC, Buxton Contemporary is the result of a landmark gift to the University by the art collector and property developer Michael Buxton. In 1995 Michael founded the Michael Buxton Collection with the aim of developing a museum quality collection of contemporary Australian art. The Collection acquired individual artists' work in depth, across media, and over time, while supporting those artists to practice ambitiously. Within twenty years the Collection had grown to more than 350 major artworks and was widely recognised as one of the most important collections of recent Australian art held anywhere in the world.
In 2014, in one of the most significant acts of cultural philanthropy in Australian history, Michael and Janet Buxton donated the Collection to the University of Melbourne, along with funds to build and partially endow a new museum in which to house it. Since opening on the 7th of March 2018, Buxton Contemporary uses the Michael Buxton Collection as a foundation and inspiration for exhibitions, performance, research, teaching and publishing.
"Bauhaus Now!" reveals a range of contemporary experiments inspired by the Bauhaus diaspora. Artists and students across several art, design and architecture schools exhibit forms of creative play, while questioning and challenging conventional ideas and practices.
Major features include:
Lantern Parade
A brilliant display of lanterns and costumes made, worn and carried by art students from RMIT and the VCA inspired by the early Weimar Bauhaus mid-winter festivals, are accompanied by historic and contemporary footage of the parade.
Mondspiel/Moonplay
A video performance installation by artists Mikala Dwyer and Justene Williams. Inspired by the Bauhaus diaspora forced to flee Germany, the main downstairs gallery has a thistle garden at its heart.
The garden is surrounded by banners and video screening apparitions of the expelled Bauhaus masters – Johannes Itten, Lothar Schreyer and Paul Klee. There is also a number of their students, including projections of Adams-Teltscher, Dicker-Brandies, Hirschfeld Mack and Herzger-Seligmann. All sing from coffins, with the music inspired by Lothar Schreyer's Bauhaus musical score.
Six contemporary artists who have worked with Bauhaus ideas exhibit recent work including Elizabeth Pulie who, inspired by the Bauhaus weaving workshop, has made a new series of woven wall hangings.
A form of weaving also underpins Rose Nolan's text-based constructions. Shane Haseman reinterprets his Dance of the Primaries (2005-2019) – it baldly steals its grammar of abstract colour figures from Oscar Schlemmer's Bauhaus theatre work, Triadic Ballet. Jacky Redgate shows a new series of Light Throw (Mirrors) Fold 2018-19 also based on the primaries.
Light/Colour machines
Two reconstructions demonstrate the most celebrated Bauhaus experiments with colour and light. The first is a reconstruction by Michael Candy of Hirschfeld Mack's Farbenlicht Spiele, (Colour-Light Play) a proto-Kinetic mechanical device for colour/music fusion.
The other contemporary recreations are two machines by Christopher Handran: Light Space Replicator (kinetic object) and Light Play 3D (stereoscopic video) relating to Moholy-Nagy's Light Space Modulator (1922-30) highlighting its original multiple purposes (as projection device for "visual music"; a pedagogical tool; a prop for the projection of a film (Lichtspiel (Light play) of 1932).
The Archive
The first-floor gallery also displays original Bauhaus archival source material including postcards, drawing, magazines and prints, with a focus on the Bauhaus legacy in Australia through three former Bauhaus students who came to Australia: Gertrude Herzger-Seligmann, Georg Teltscher and Ludwig Hirschfeld-Mack. In addition, Melbourne University Architecture, led by Philip Goad, prototypes a series of Abstract Toys.
In this Online Exhibition, we share installation shots from the exhibition "Bauhaus Now!" at Buxton Contemporary.