Observance & Turbulent Water
Two Exhibitions at the University of Melbourne's Buxton Contemporary
Installation view, Observance, Buxton Contemporary, University of Melbourne 2021–22
The University of Melbourne's Buxton Contemporary presents two exhibitions: Observance – an exhibition of power, beauty and critical reflection, featuring the art of six First Nations women from the Oceanic region, and Turbulent Water – an exhibition of acclaimed artist Rebecca Belmore.
Observance at Buxton Contemporary is an exhibition of intense visual richness and diversity, with the sumptuous colour in the works of artists such as Julie Dowling and Angela Tiatia contrasted alongside the textures and materiality of Karla Dickens and Lisa Hilli. The hand apparent in mark marking by Betty Muffler is contrasting with the cinematic qualities of Julie Gough's works.
The act of observing requires a commitment to recognise and honour what is viewed, to look deeply at the works and consider our shared histories and responsibilities. Through videos, paintings, sculptural installations and text-based works,  Observance directly challenges skewed historical narratives that have endured, asking audiences to acknowledge their own role in these unresolved histories. Each artist presents works that delve into the ongoing impacts of colonial violence, sharing experiences of generational grief for family, language and Country. These challenging narratives, including accounts of slavery and servitude, sit alongside empowering works that reveal the strength of the artist's living, breathing culture.
Observance is curated by Hannah Presley and Samantha Comte at the University of Melbourne, the exhibition frames the act of observing, acknowledging it requires a commitment to recognise and honour what is viewed, inviting visitors to look deeply at the works and consider our shared histories and our responsibilities in the present.
Turbulent Water, co-curated by Wanda Nanibush, Curator of Indigenous Art at the Art Gallery of Ontario, Toronto, and Griffith University Art Museum Director, Angela Goddard, brings together several key installations from Rebecca Belmore's multidisciplinary practice, addressing social and political issues faced by Indigenous communities, and the connections between bodies, land and language.
"The works included in Turbulent Water use the medium of video in innovative ways to address the politics of representation, questioning official narratives and highlighting the labouring, struggling or missing body, drawing us in with images that are always visually seductive and often extraordinarily beautiful." – Angela Goddard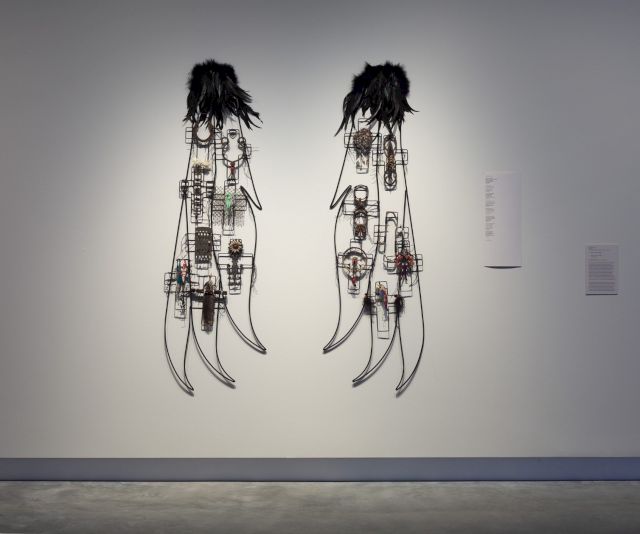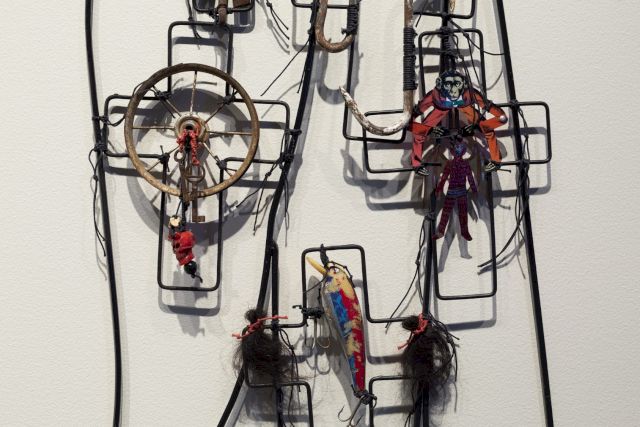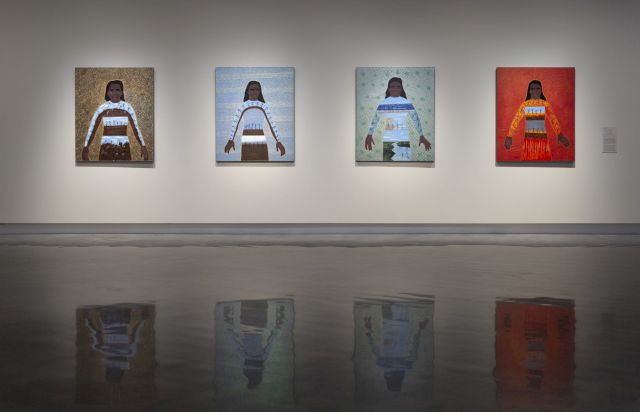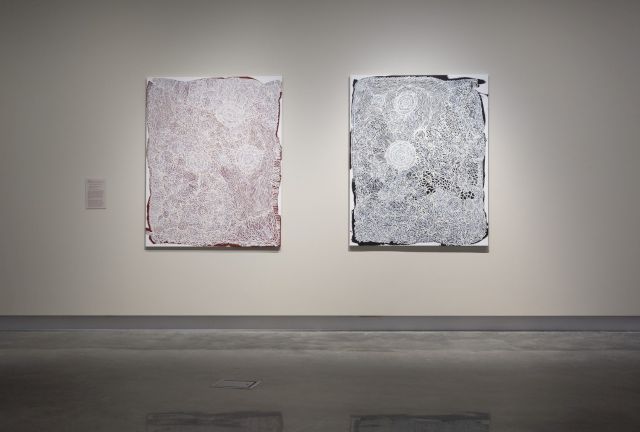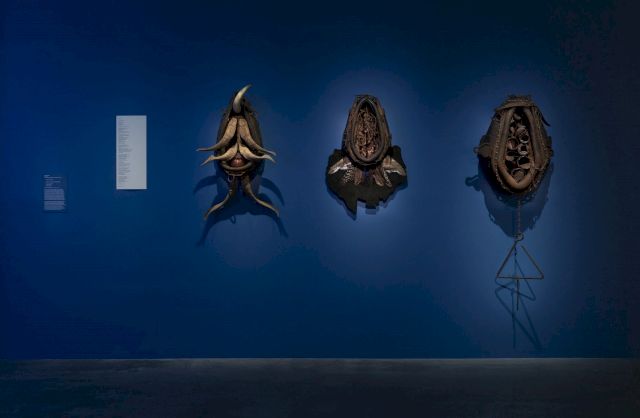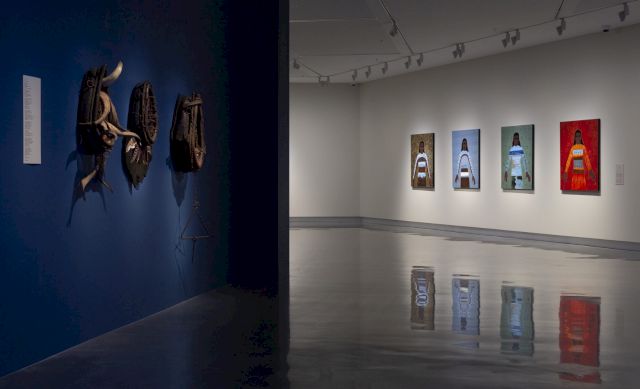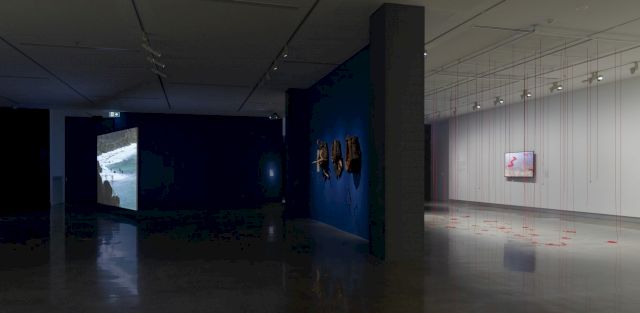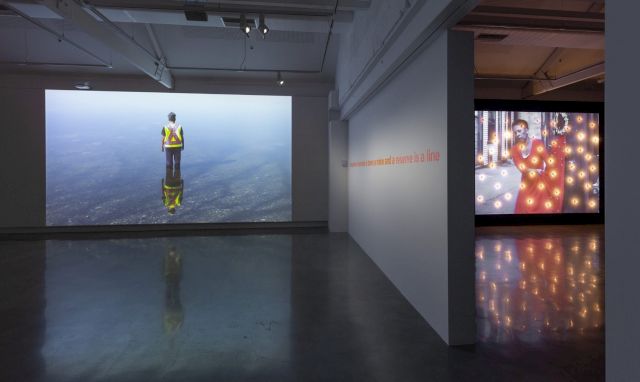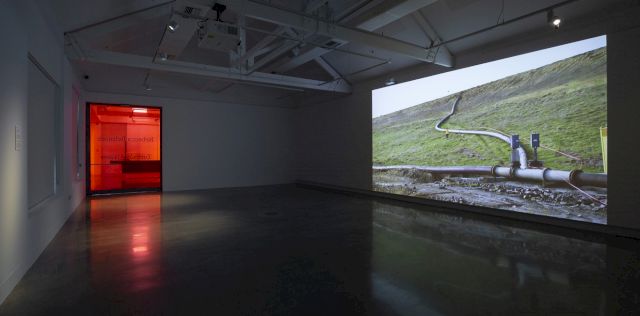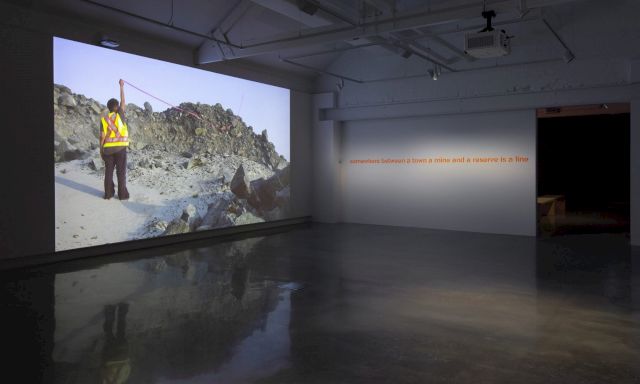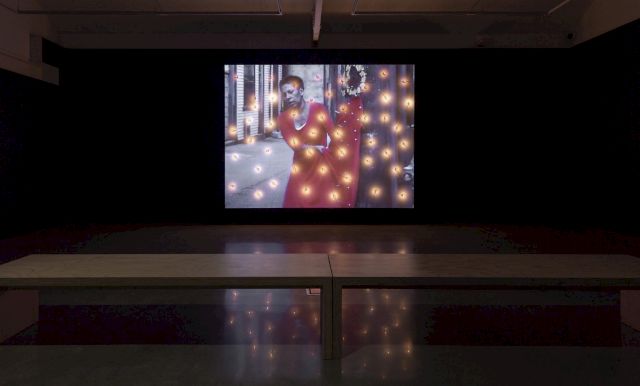 Photos: Christian Capurro. All images courtesy of Buxton Contemporary.