The Elliott Eyes Collection
In the Victorian townhouse of the Elliot Eyes Collection, art fills every available wall and corner. Interview with Gordon Elliott.
Michael Eyes and Gordon Elliott holding portraits by Juan Ford and Euan Macleod, with works by Terry Stringer (left) and Euan Macleod (back). Image: Christopher Pearce
How important is having the title of "collector" to you?
Gordon Elliott: I think the title of "collector" gives a feeling of achievement. It also allows others to see you in a different light. Galleries tend to see you as a continuing client which also has its benefits at times. By being known as a collector you are sometimes offered works that you would not have been able to access if not being a collector.


Does your collection follow a specific theme or particular artists?

Our collection is predominately a figurative collection. Paintings and sculptures generally reflect this interest. There are other works within the collection that veer from this and as the collection evolves then other themes may take greater importance.


Do you have a personal relationship with the artists you collect?

Where possible it is always great to meet the artists and have them come and see their works within our collection. It is good to get insight into their art practice and technique. I try and visit their studios to see where the works are created, which also establishes a stronger relationship between us as collectors and the artist as the creator of the work. They can also tell you stories about the works you own, which otherwise you would never know.
By having a relationship with the artist it has also lead to an "artist swap" – one of their works for a work from our collection. This is unique in so many ways. The artist felt they got a work from the collection of someone that supports them and their work and for us it was that feeling that the artist saw us as an equal.


Is there an artwork that you love but can't live with due to size, medium, or value?

Antony Gormley is one of my favourite artists and I have a large collection of his "BOOKS" as they are the only thing I can afford. I also have an editioned work which is a brass, laser cut, postcard-sized work. I would love one of his figurative sculptures, but the price is well out of my budget. When I travel I will research if he has a work near by and I will make the effort to go and visit it and take some photos for my files. At least it is better see them even if I cannot afford them.


In your opinion, what mistakes do young collectors commonly make? And what mistakes did you make when first starting on your collecting journey?

If I had my time again and knew what I know now I would have started thinking as a collector earlier. Also the mistake most people make is that they don't think "THEY" can be a collector. Anyone can – you just have to start. Perhaps when I was starting off I would have liked someone to tell me: to buy less in quantity, but more major works; to not be afraid to ask others lots of questions; and to visit lots of galleries.
The initial reason to collect was a definite decision to only have original art on our walls, when I first purchased our current home some 21 years ago. Our thoughts are "once an artwork goes into a private collection it is never seen unless you are invited to see it" … we decided to invite the public in to see our collection and share it along with us.
The other idea was to put a major bronze work by Terry Stringer (NZ artist) in our small front garden so that the children passing on their way to school and those that walk up our street to the railway would be able to see the work and think about art on a daily basis.


What has the reaction been like from visitors of your collection since making it publicly accessible? Does this reaction impact you and what you collect?

The reaction of those that come and visit is very varied. The main thing in common is that they are totally unaware that a small terrace house can actually house so much art. The other comment is that you live here with all the art. We have shown the collection to a large number of visitors now, yet it is still a real treat to be able to share the collection and our stories about the art and the artists. In some ways by showing the collection to the public, it has made them think more about the way we hang the works. I am more likely to place the same artist's works together so that visitors can see the works at the same time. This does not happen with all artists and depends on the available wall space. It also allows me to think about how artworks by different artists can be placed near each other, to set up a dialogue them.


How has the attitude to collecting changed since you began?

The biggest change is the amount I am prepared to pay for an artwork. With the co-operation of the artists and the galleries we have been able to pay off works over longer periods of time which means we can acquire more major works from these artists. The theme of the collection has developed and the artists we follow has also changed.


Which publicly accessible private collection would you recommend visiting?

In Sydney there is White Rabbit Gallery which is amazing. It is themed on contemporary Asian art. In Melbourne there is Lyon House Museum, Ten Cubed and Justin Art House Museum. All are excellent and a MUST to visit. Each of these private collections are very different in focus, display, opening hours etc. The owners of these collections can either be hands on or have the luxury to employ staff for their visits. Our aim is to promote collecting for everyone so the stories about how we acquired our work is an important part of our tour. The "art budget" of each of these private collections also varies, with our budget being the smallest of all. Some of these other private collections have been very helpful when we were setting up our visits. This has been extremely kind and generous of them and is very much appreciated by us.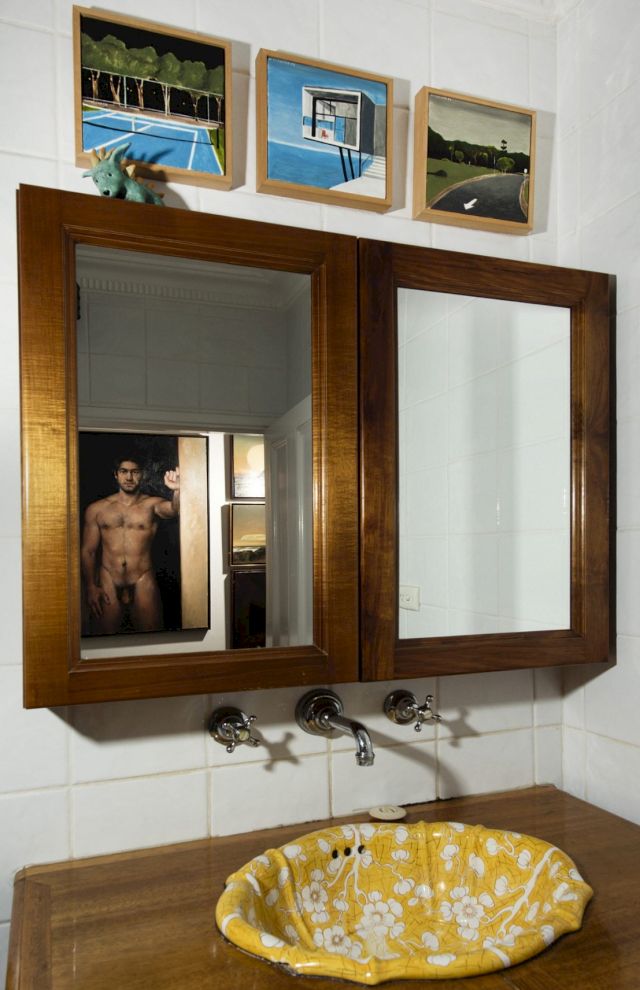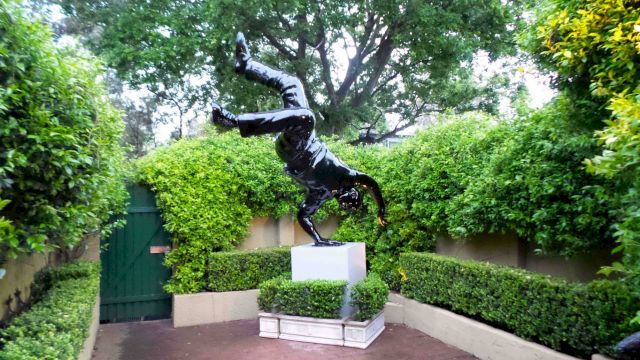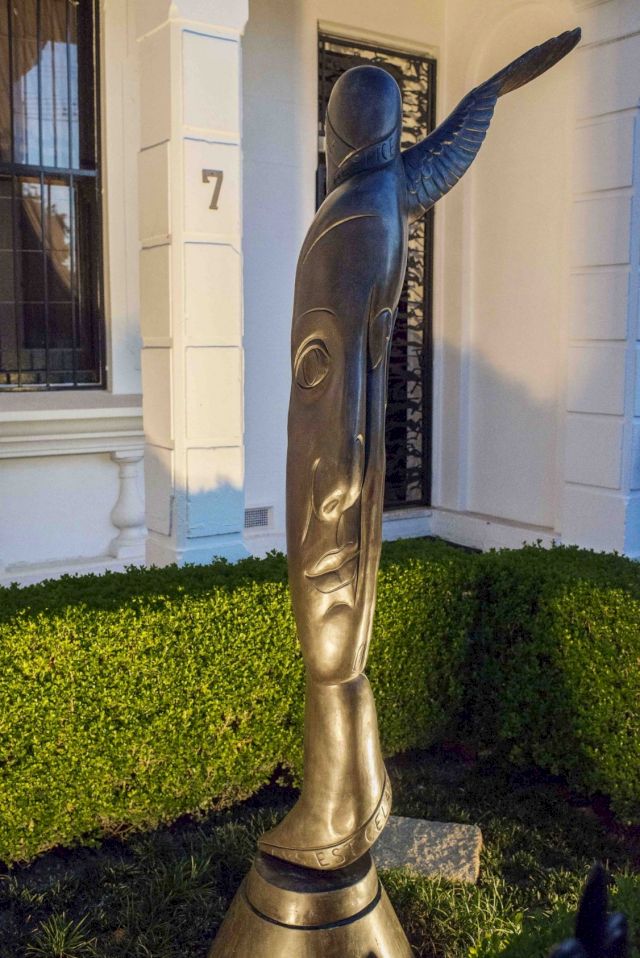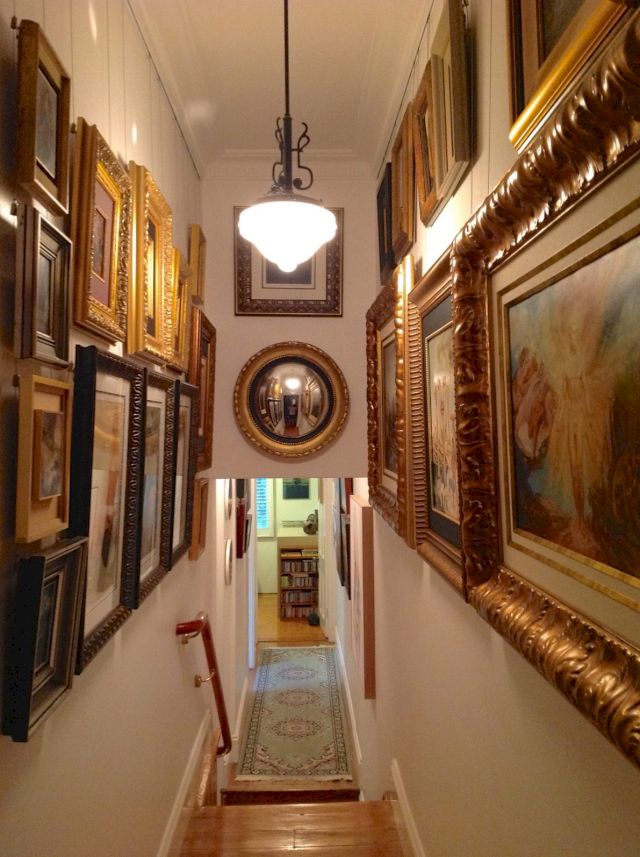 All images courtesy of the Elliott Eyes Collection.