Museum Dhondt-Dhaenens
The industrialist couple Jules and Irma Dhondt-Dhaenens began collecting art in the 1920s
Zes permanente kunstwerken at Museum Dhondt Dhaenens (MDD), Deurle, Belgium
Belgium was just as divided then as it is today, which is why the couple focused almost exclusively on Flemish artists from 1880 to 1950, including James Ensor and Frits Van den Berghe. Later the collector couple decided to have a museum built to house their collection – Museum Dhondt-Dhaenens. Not in Brussels or Ghent, but in the countryside at Deurle, a beautifully located village on the river Leie and close to the artist colony Sint-Martens-Latem.
The bright white, flatroofed modernistic structure was opened in 1968. Today the museum continues to sharpen its contemporary profile with around eight annual exhibitions devoted to such international artists as Thomas Hirschhorn, Karla Black, Wade Guyton, Julie Mehretu, Jessica Rankin, Ryan Gander, Monika Sosnowska, Richard Aldrich, and Charline von Heyl.
On Sunday, 5 September, 2021 after a six month renovtion period, the landscape location reopened. To mark this occasion, MDD presented a display of six permanent interventions created in response to its architecture. Zes permanente kunstwerken spans the museum's history from David Tremlett's fully uncovered 1990 wall drawing and Niele Toroni's paintings above MDD's doors from 2007, to Kelly Schacht's re-interpretation of her 2008 installation in the museum's lobby and three new site-specific projects by Lieve D'hondt, Lili Dujourie, and Bjarne Melgaard.
As for the Sculpture Garden, a new addition by Rirkrit Tiravanija has been made, which contributes the second in an annual series of temporary commissions for the museum garden.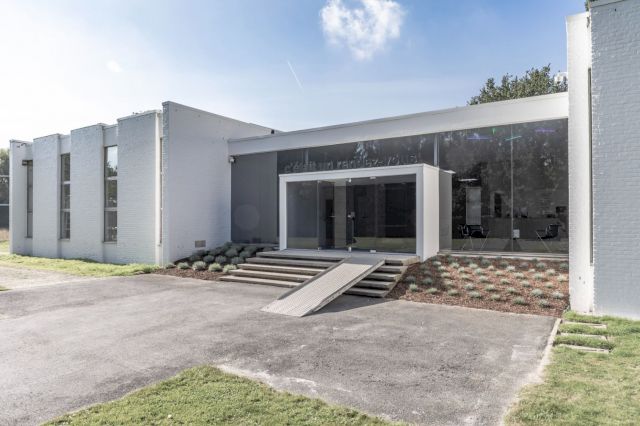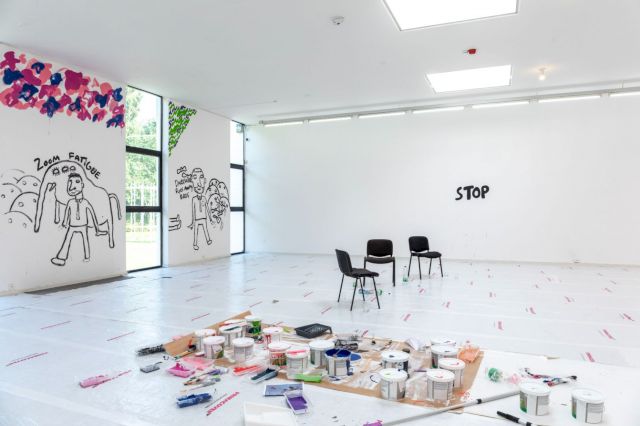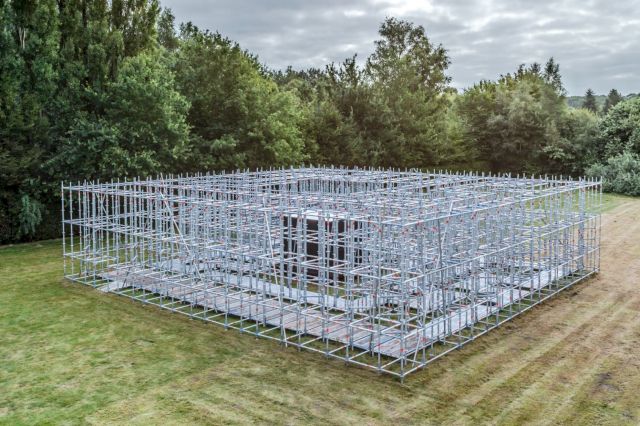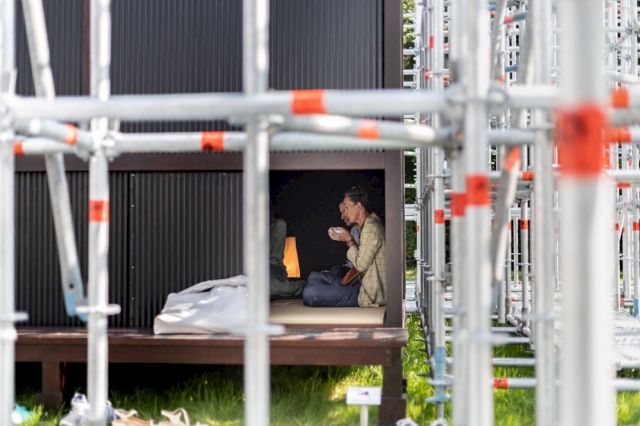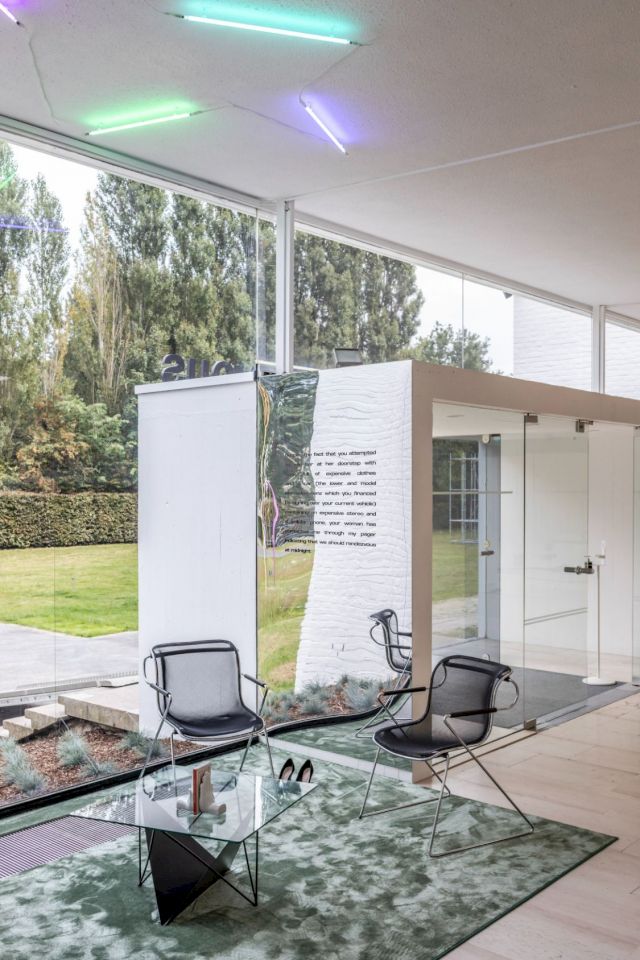 All images © Rik Vannevel / Museum Dhondt-Dhaenens.