Audain Art Museum
Michael Audain and Yoshiko Karasawa foster the richness of cultural differences
Audain Art Museum. Photo: RAEF.ca
Established in 2016, the Audain Art Museum is a leading arts organization founded upon the major philanthropic gift of Michael Audain and Yoshiko Karasawa.
After years of collecting and living with the rich artistic heritage of the province they love, Michael and his wife Yoshiko decided to build a home for their private art collection to be enjoyed by the public. With the Fondation Maeght in southern France and the Louisiana Museum of Modern Art in Denmark as their inspiration, Audain and Karasawa worked with award-winning architects John and Patricia Patkau to design the 56,000-square-foot Audain Art Museum.
Located in Whistler, British Columbia, on the shared, unceded territory of the Sḵwx̱wú7mesh (Squamish) Nation and Lil̓wat7úl (Lil'wat) Nation, the Museum boasts a comprehensive Permanent Collection of the province's most celebrated artists. Exemplifying the richness of cultural differences in Canada, the collection takes visitors on a transformative visual journey from the late 18th century to the present.
The building itself has garnered international recognition for its unique and striking design. The form and character of the building and interiors are deliberately restrained to provide a quiet, minimal backdrop to the art within the surrounding natural landscape. The simple form of the exterior is clad in an envelope of dark metal which recedes into the shadows of the surrounding forest. Where this envelope opens to reveal the entry porch or glazed walkway to the galleries, the metal is overlaid by a luminous wood casing.
Unprecedented in contemporary Northwest Coast art, hereditary Haida Chief 7idansuu (James Hart)'s elaborately carved cedar dance screen anchors the Collection. One of Hart's most important works to date, the carving represents a strong connection to the traditions of the Haida. The Dance Screen (The Scream Too) emphasizes the fundamental role of the salmon within Haida society and ecosystems. Many of the figures are shown speaking or calling out, acknowledging concern for the salmon who are threatened by environmental factors. Both a barrier and a doorway, the work declares the existence of both the spirit and human realms. When danced, the screen allows for a transition between these two realms. Hart also positions this major Haida artistic achievement within an uncommon postmodern context with reference to the iconic artwork by Edvard Munch, The Scream. This positioning makes a statement about traditional Haida life and culture, both past and present.
Additional highlights from the Permanent Collection include an exceptional assortment of historical Indigenous masks, a comprehensive selection of paintings by Emily Carr, and key examples of the Vancouver photo conceptualism movement. In addition, the Museum displays up to three special exhibitions each year, encompassing a variety of mediums, themes, artists and time periods. Special exhibitions produced either in-house or on loan from other institutions are intended to enrich the museum experience and generate new perspectives on the Permanent Collection.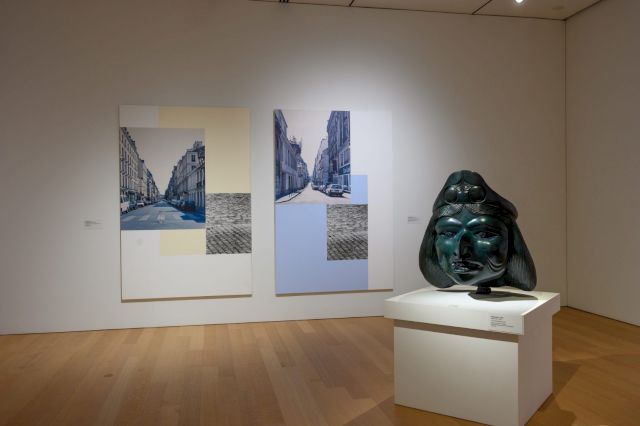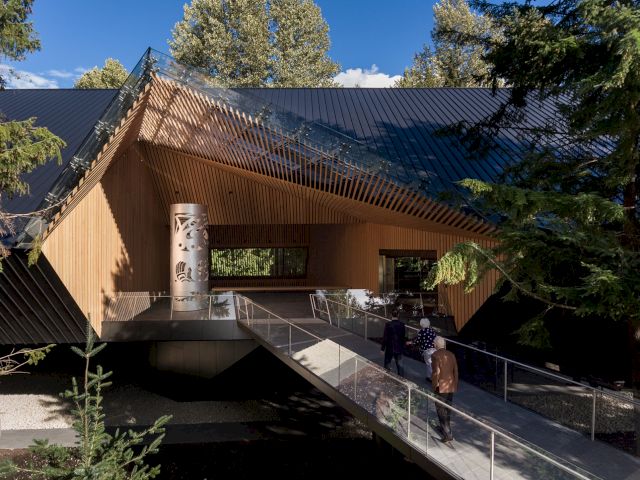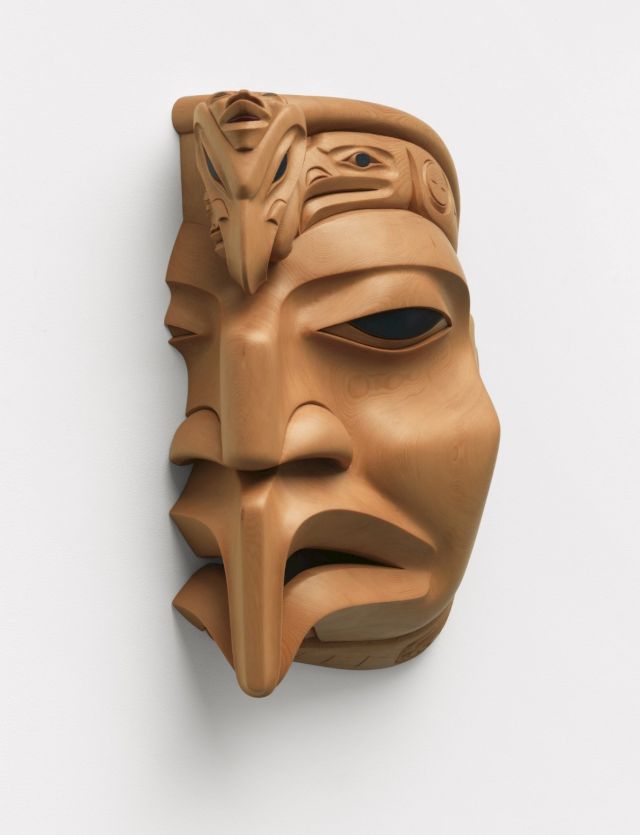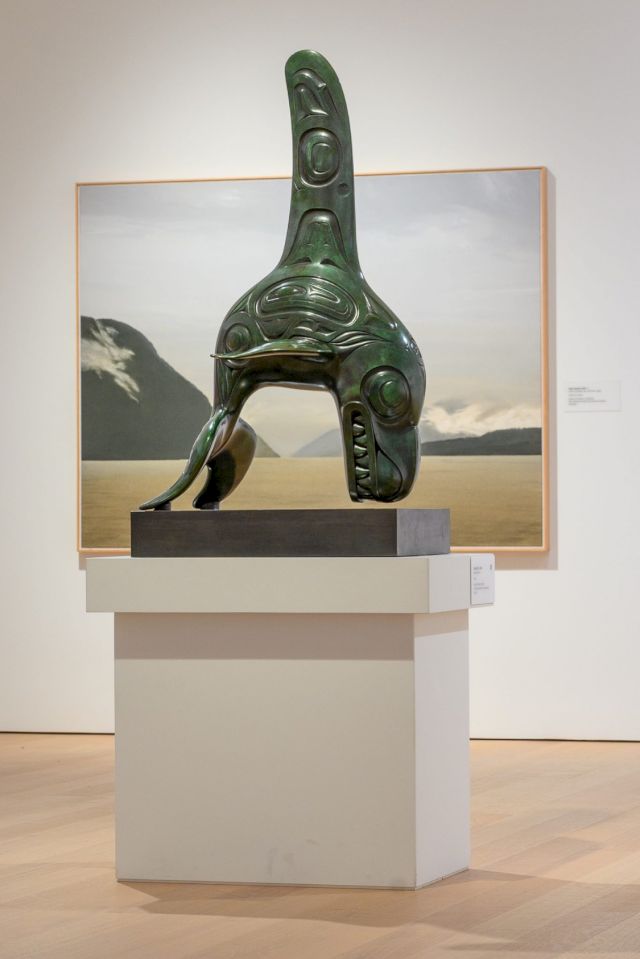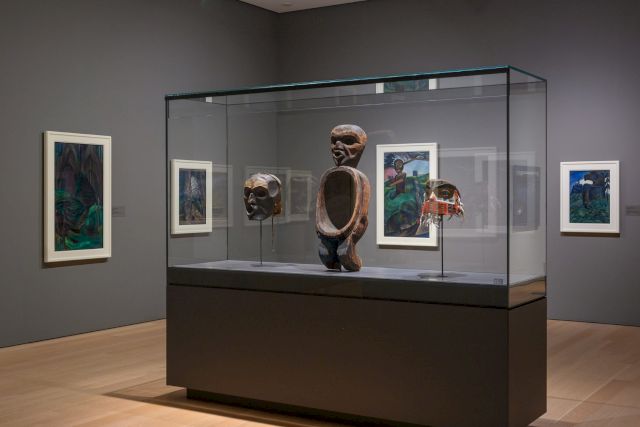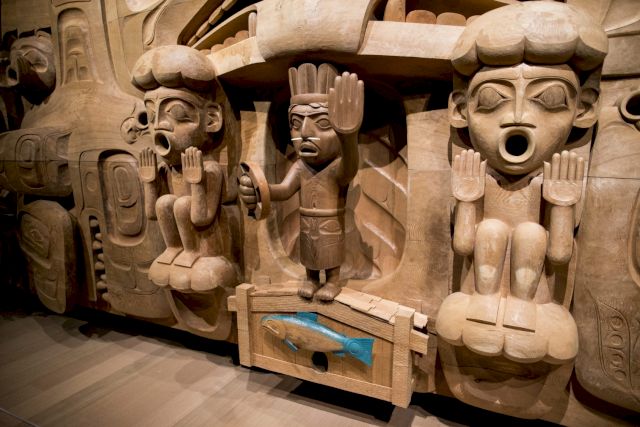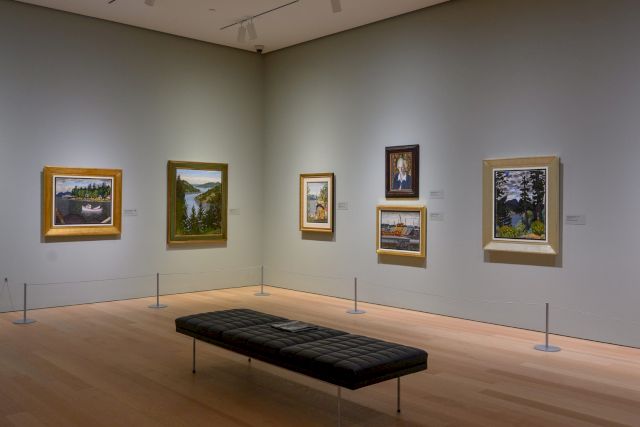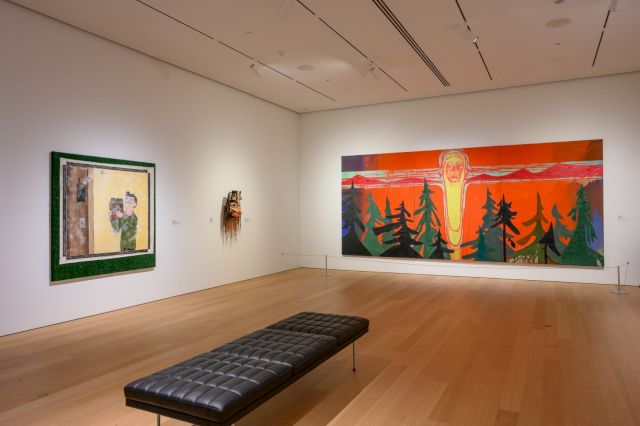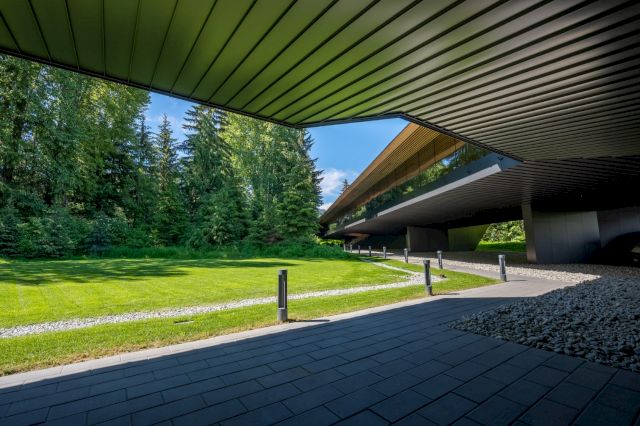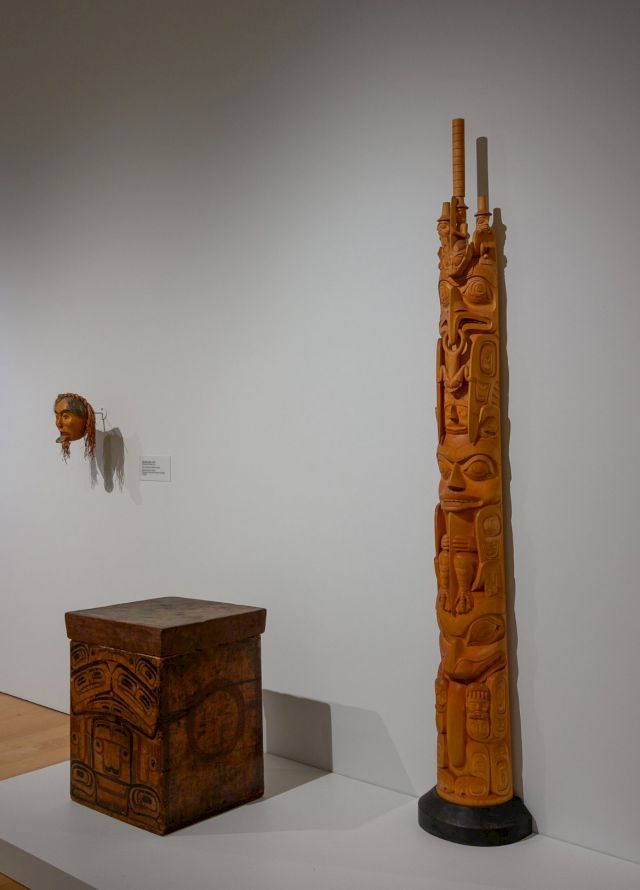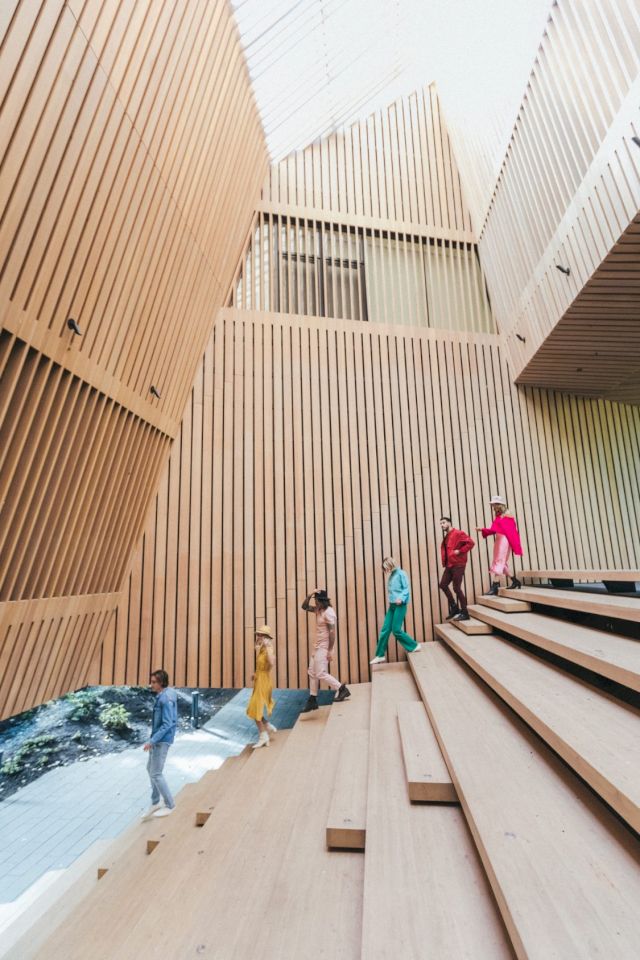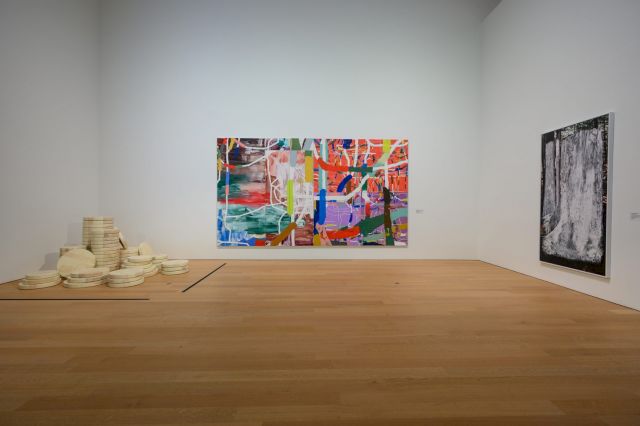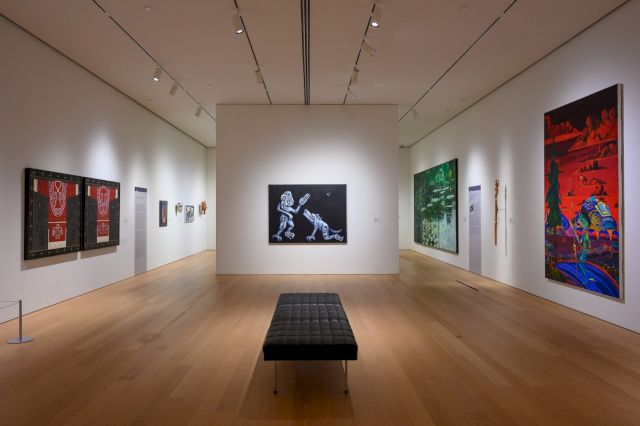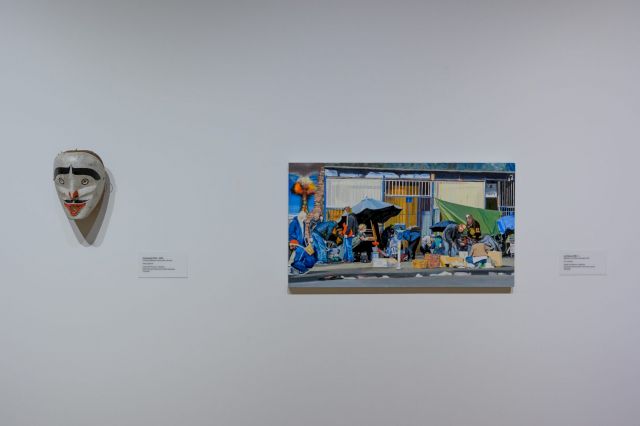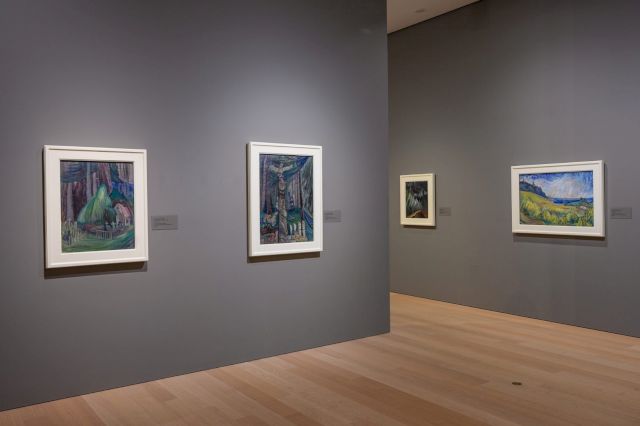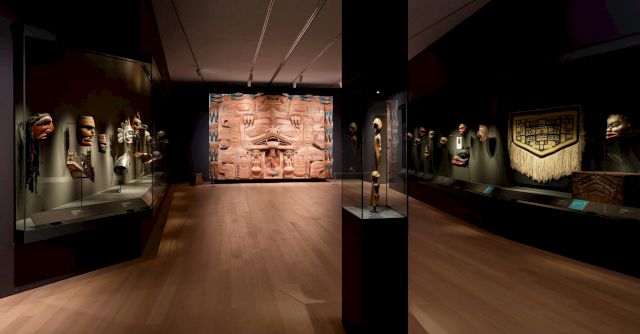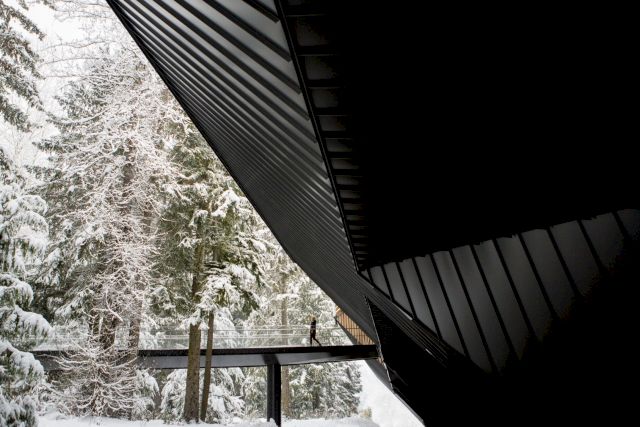 All images courtesy of the Audain Art Museum.