TANK Shanghai x WIELS
Five disused oil tanks converted as 'TANK Shanghai', are now the second home of Qiao Zhibing's private collection.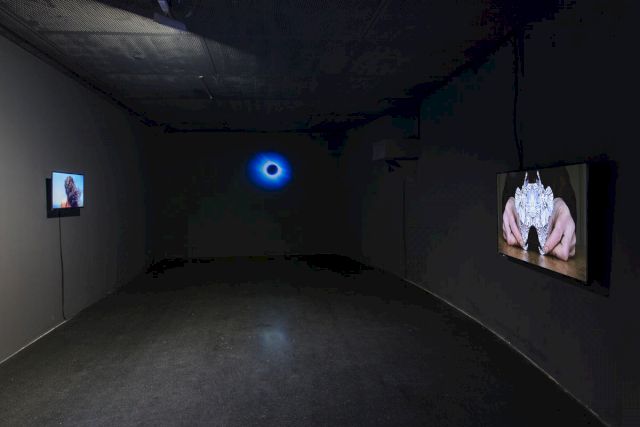 Installation view at TANK 4. Courtesy the artists, TANK Shanghai and WEILS
After a huge transformation effort initiated by collector Qiao Zhibing, TANK Shanghai opened last year in March. Five former oil tanks on a disused industrial site were converted into a multifunctional art centre and reestablished the adjoining park. Rather than a focus on an art museum, Qiao wants TANK Shanghai to find a more vibrant and diverse way to collaborate with artists, whilst sharing this with people.
The inaugural solo exhibition "teamLab: The world of water particles in tanks" was an immense example of this. All in all at TANK Shanghai, through contemporary art exhibitions (both internal and external to the collection) and diverse events amongst an area covering 60,000 square meters, the public can closely experience art, architecture, the city, nature and the exceptional Huangpu river view.
Recently concluded this month in TANK 4, was the exhibition "Convex/Concave: Belgian Contemporary Art". This originated from WIELS (Brussels) and TANK Shanghai's mutual respect and passion for the cultures and arts of the two countries. Collector Qiao Zhibing shares following, his words on the collaboration:
"In the current context of contemporary art, Belgium is internationally acclaimed for its many eminent artists and their creations. This exhibition rests on reflections of the dualism of contemporary art as a whole.
The convex/concave dualism represents the binary relationship between the inner and the outer, activity and passivity, self-acceptance and the reconciliation with the others. Some works are highly introvert, with the inner thoughts coming entirely from the confident expressions of the artists. Through the artworks, the artists present their self-confidence and self-acceptance and interact with the outer world; others convey feelings that are beyond bodily experiences and highly metaphysical. However, both types of artworks allow the audience to relate physically to them since ultimately they embody the organic inner-outer cycle.
The selection of works is based on the creative model of Belgian artists, who, through their insights, transform people's inner world and broaden their outer world. This exhibition is therefore an attempt to connect those two worlds in a way that they become mutually inclusive.
This national-level exhibition presents a convex/concave dualism between the strong internalized self-awareness in the cultures of the two countries, and the externalized and relationship-oriented world view.
TANK Shanghai envisages to build a broader and more connected art world and inspire our common future."
Find following images from TANK 4 and "Convex/Concave: Belgian Contemporary Art".