The Sublime Hyacinth Collection
When Boudewijn Jansen and Yvette van Dishoeck, who are both Dutch, met in 1992 in Prague, it was love—for one another, the city, and Czech art.
Photo: Václav Jirásek
The couple began to put together an extensive collection, The Sublime Hyacinth Collection, by visiting artists in their studios, since galleries were few and far between right after the fall of the Wall. They first acquired large-scale paintings by Jan Merta or František Matoušek. Then came photographs by Ivan Pinkava as well as sculptures by Olbram Zoubek or Petr Císařovský, who also designed the extraordinary front door to the apartment building where the collectors live. The bronze relief depicts Czech philosopher Johann Amos Comenius and Dutch theologian Erasmus of Rotterdam. Barbora Škorpilová's clear and elegant interior design concept for the living spaces also creates the perfect setting for design objects by Milan Pekař and Jiři Pelcl. Incidentally, the collection is named after the mythological figure Hyakynthos, a lover of the god Apollo.
Frankfurt am Main-based writer Sandra Danicke is a correspondent for the art magazine Art, where she reports on contemporary artists and all art historical time periods. In addition, she holds a PhD in art history and works as an editor for the Frankfurter Rundschau and as a freelance journalist for Die Zeit and the Süddeutsche Zeitung.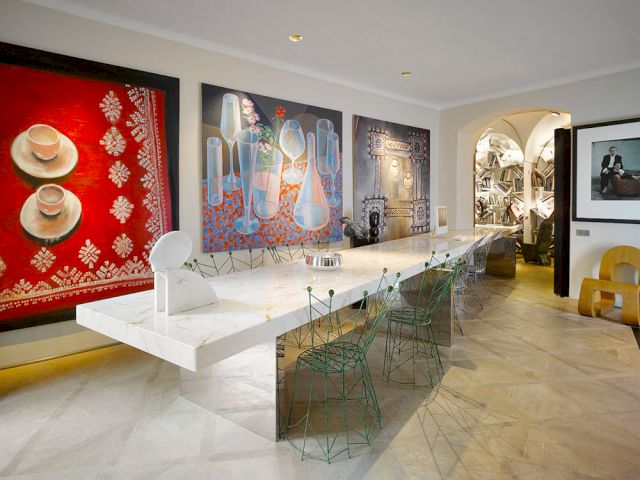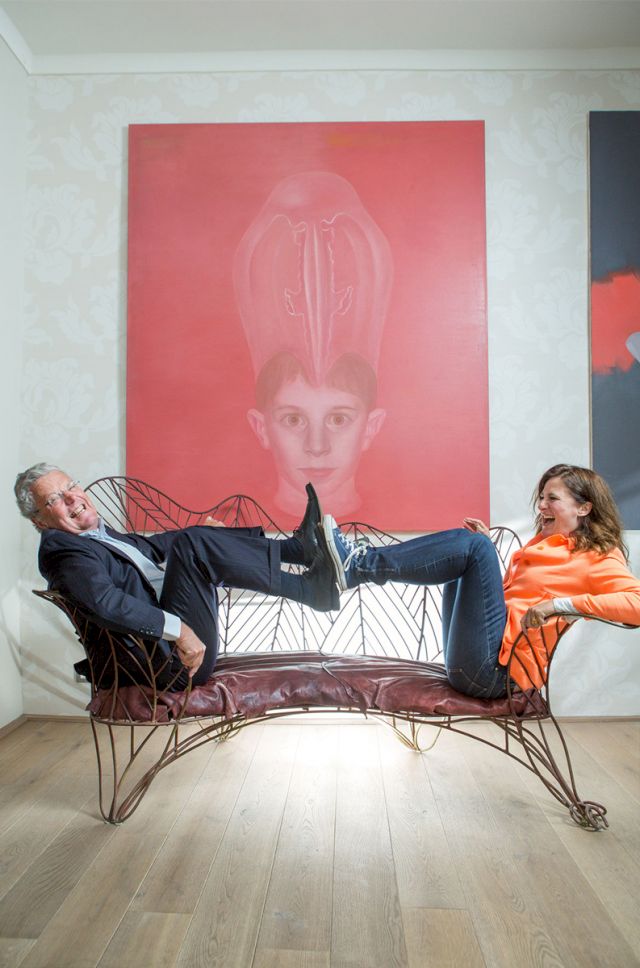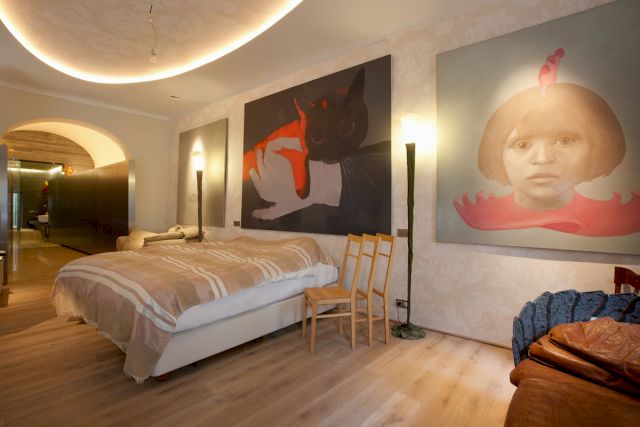 Courtesy of The Sublime Hyacinth Collection, Prague, Czech Republic