Copenhagen Contemporary
Copenhagen based contemporary art collector, Peter Ibsen, shares his love for all things monochrome. Read about what sparked his passion for black and white (and the grey in between) and see inside his collection here.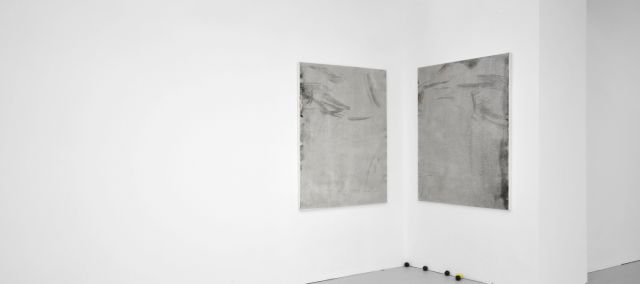 "I started collecting in 1995 — I saw a painting in the window of a gallery, stopped the car and ran to buy that painting. It was sold unfortunately, but luck was on my side as I got access to the artist and eventually met him in his studio. It was from then that the world of art opened up and I was forever sold. It was like a door to an other universe had opened.
From 1995 to 2006 I was mainly interested in figurative and colorful works, but that all changed when I saw a work by Gregor Hildebrandt at a group show. I did not understand it, it was all black with nothing to see. It was made by cassette tapes. It irritated me and I really did not like it at all. I bought another work at that group show that was full of color and figures, but the day I went to pick it up I just knew I had to have that black one by Gregor instead. I asked the gallerist if I could buy it and not the colorful one and it was from that day it all changed. It was like that work made everything change. I did not understand it and it provoked me in such a way. It really had a great impact on me, and still does to this day.
My entire collection changed so much from that day on that all the older works with color in, I had to part with. My collection grew in a more focused way – fewer artists but many works by each over the years.
The collection is mainly based on Abstract, Minimalistic works, with almost all works being black, white, grey. The main collection holds works by Gregor Hildebrandt, Sergej Jensen and Andre Butzer.
I enjoy the fact that when there is less to see, you have to look a little harder."