Collection Night
A new twilight initiative takes places in Berlin to bring private collections together in a special programme.
Julian Rosefeldt, Deep Gold, 2013/2014. Courtesy Sammlung Wemhöner. © Julian Rosefeldt und VG Bild-Kunst, Bonn 2019
Collection Night arrives in Berlin – a new collective initiative realised as a twilight event to bring together the city's plethora of private collections in a special programme.
The count of such in the city, is truly numerous and they occupy a great diversity of spaces, such as 'Altbau' private apartment dwellings, aboveground World War II bunkers, DDR building complexes, off-spaces and contemporary architectural creations. These historically charged locations are sprawled out across the capital and are given a new identity. Whatever the context, private spaces opened up for public visitation offer an unparalleled intimacy to art viewing.
In celebration of these engagements, for a one night only special programme, Collection Night will launch on Friday August 23 at 5pm. The night will see a dozen of Berlin's private collections opening up their doors to the public in a collective effort, offering exhibitions, accompanied tours, one-off film screenings, lectures and even wine – the evening will extend to midnight. Participating collections include the Bergmeier Collection / Kunstaele Berlin, the Boros Collection, the Feuerle Collection, the Haubrok Foundation, the Kienzle Art Foundation, me Collectors Room / Olbricht Foundation, the Rocca Foundation, the Ulrich Seibert Collection, the Julia Stoscheck Collection, the Wemhöner Collection, Collection Ivo Wessel and the Wurlitzer Pied à Terre Collection.
Further details and the full programme lineup can be found on the Berlin Collectors website. The ladies behind Collection Night are Juliet Kothe and Julia Rust, who by day, are the Directors of private Berlin institutions.
Following is the conversation that IC had with Juliet and Julia about their initiative, as part of our 'People' exploration on our platform.
This year on the evening of August 23, will be the very first Collection Night, tell us a little bit about how the idea came about.
Juliet Kothe: The private collections in Berlin have a supportive and friendly relationship with each other yet they never really have bundled their programs in a common initiative. Through a regular exchange with various Directors of these participating private institutions, the idea came along to manifest the contribution of the private collections to the vivid Berlin art field in a specific happening. As well as the fantastic gallery scene, public spaces and institutions, the collections truly widen the range of possibilities in order to engage with art.
Please explain the concept of this new initiation. What differentiates it from the collections programme during Berlin Gallery Weekend or Berlin's upcoming Art Week?
Julia Rust: The COLLECTION NIGHT purely focuses on the different concepts of collecting or the various possibilities of making private collections accessible to the public. Every collector or collectors-couple does not have to make any compromises. They are absolutely free in their choices. So often a collection is far more extreme and radical. Look at Ulrich Seibert's collection focusing on Pop-Surrealism and Pop-Comic-Surrealism. This art is colourful, figurative, bizarre and unique. He and other participants will allow an insight into their collectors approach for the first time. We think Berlin as a city should celebrate the fact that it actually is home of so many publicly accessible art collections.
Is there something particularly special as part of this year's program to mark the inauguration of the event?
Julia: The Wemhöner Collection just acquired a historic ballroom from 1899 in Kreuzberg. Incredible that you still find these architectural jewels in Berlin. They will allow access to the collection for only this one night screening of the monumental film Deep Gold by Julian Rosefeldt. After it will be architecturally transformed – only for this one night you can sneak inside and get an idea of its original purpose as a dance hall.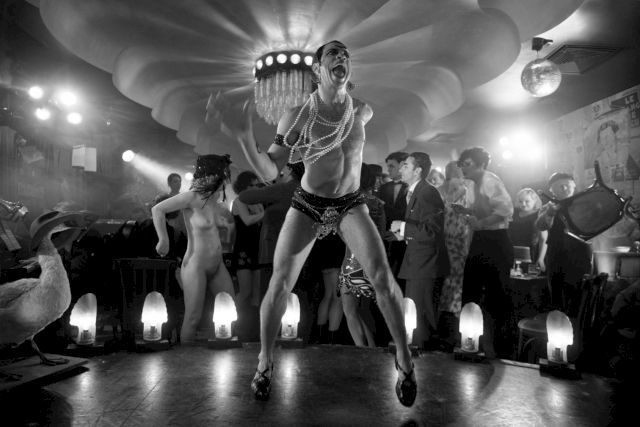 What do you hope for the future direction of Collection Night?
Julia: We hope that the public participates. Somehow we are grabbing onto the very successful idea of the "Night of the Museum". All Berliners should be aware of the cultural richness of their city and further engage with it. We hope for a lot of people, happy collectors and a positive vibe that transports the idea into the future.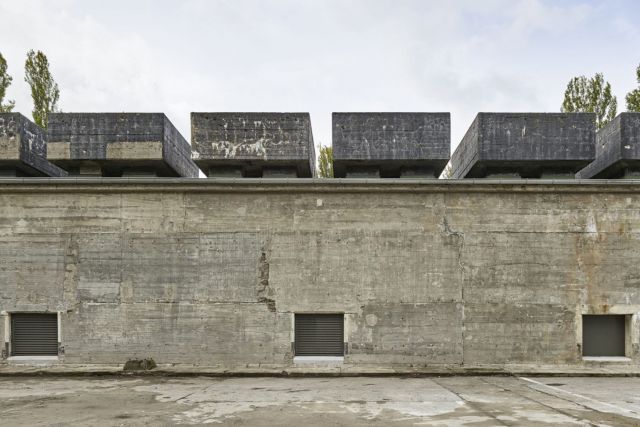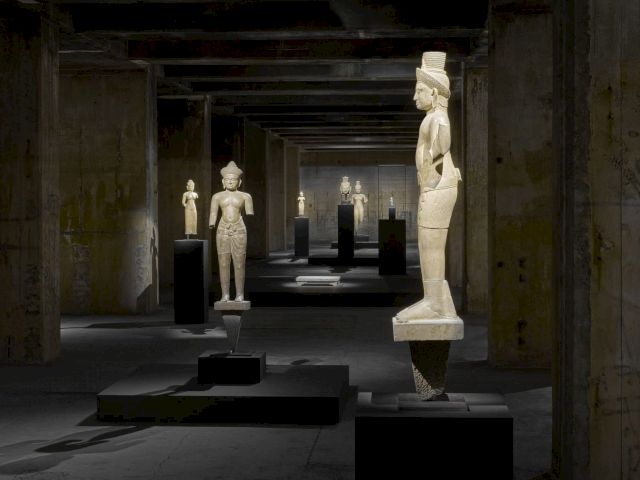 Do you think that this is an initiation that could be adapted to other locations, which also have several publicly accessible private collections?
Juliet: The art field continuously thinks of new ways to expand the possibilities to create visibility – it's the purpose of art to be seen. Looking back to the first "Kunstmarkt" in Cologne or the first "Gallery Weekend" in Berlin it is quite obvious that these initiatives can be exported to other cities and locations although… Berlin is unique in its diversity and number of private collections.
If you think about Collection Night in its own way, it is a form of art mediation. How important is art mediation to accessing private institutions and contemporary art?
Juliet: I think it is the key. Mostly people need a bridge to understand the narratives of artistic production. I believe that if art is mediated by someone with a strong personal approach towards it, it becomes far more enriching for a visitor. Someone shares a perspective, which is always not more than an offer. I always say to our guests: you don't have to believe what we say, it is one perspective, art is open and so is its perception. For me personally, I love to listen to artists and their stories. I try to do a lot of studio visits. It is my way of getting closest to art.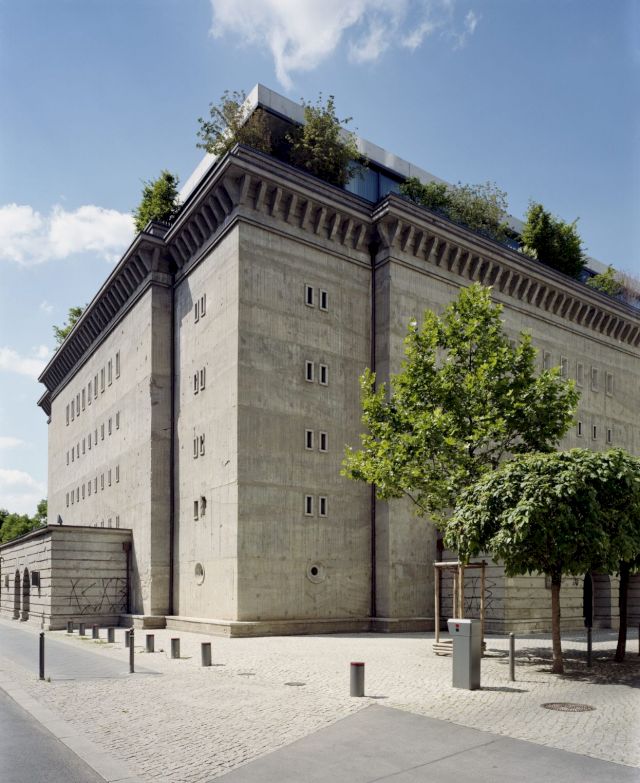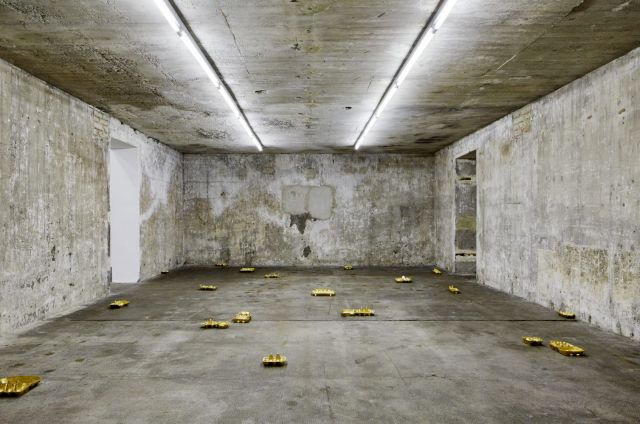 As Directors of private collections in your regular work, which therefore results in intimate insights into their workings, have you observed a shift in the attitude towards collecting?
Juliet: I think there are certain collectors that are more globally orientated and not so much regionally. I recently visited the Aïshti Foundation in Beirut, which is a good example of an international art hub, because the principles of showcasing and collecting are following certain international principles – it doesn't really resonate with the fantastic local art scene or community. This white cube-style-museum, which is stunning and impressive and comprises fantastic works, could be located anywhere. It really could grab on the chance of interacting with the people in Beirut. That is what a strong art mediation program could do.
Do you find that other collectors regularly visit the spaces of which you direct?
Juliet & Julia: Definitely. We have collectors from all over the world, some even ask for advice as to how we are running our Foundations – and we are always happy to share experiences and our perspectives.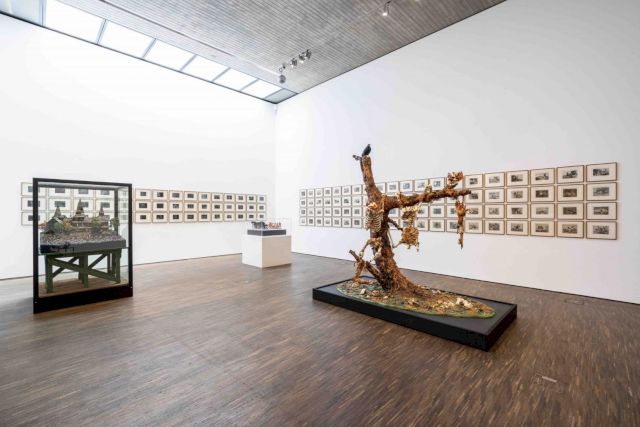 Do you own any pieces of contemporary art and collect yourselves?
Juliet: Yes, I do own pieces, but I would not call it collecting really. Collecting starts somewhere else.
Julia: I am the opposite of a collector, I love art and to think about it, but I don't feel the necessity to own it. But of course, working in the art world for many years I do have a few very personal pieces at home.
In your opinion, how can young people approach art collecting, when it is at large presented as something that you need a great deal of money for?
Juliet: I think that today there is such a wide range of artistic production accessible through editions, prints or auctions. Some auction houses do specific sales for works under 2000,00 Euros. To also discover someone who is not at all in the focus (and for that matter inexpensive) can be a true joy of collecting. You have to love what you buy, then you never regret.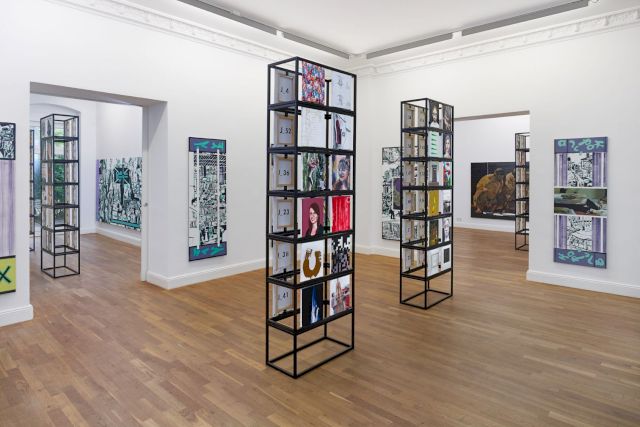 Which publicly accessible private collections would you recommend visiting outside of Berlin and Germany?
Juliet: For me it is Fondation Marguerite et Aimé Maeght. Just 25 kilometres away from Nizza it is located right at the most beautiful village of Saint-Paul-de-Vence. In the garden you discover dozens of sculptures, mosaiks and installations by artists like Giacometti, Miró or Braque.
Julia: I admire the work of the Fondazione Sandretto Re Rebaudengo in Torino. It is always worth a visit because of their very contemporary and wonderfully curated programme. The Collector, Patricia Sandretto Re Rebaudengo is not only showing her beautiful collection but she has a strong focus on supporting young artists and curators and she is always trying to involve as many audiences as possible. Not only the art professionals and cultural tourists, but also children, youngsters and neighbours.
The participating collections of "Collection Night" can also be found in The BMW Art Guide by Independent Collectors.