Gudrun & Bernd Wurlitzer
On the occasion of the sixth edition of Berlin Art Week, Gudrun and Bernd Wurlitzer will be opening up their home and private collection to the public.
ANNA VOGEL, Two Pigment Prints, 2014; JÜRGEN DRESCHER, Sprechblase, 2011
On the occasion of the sixth edition of Berlin Art Week, Gudrun and Bernd Wurlitzer will be opening up their home and private collection to the public. Offering an intimate view on emerging and established European artists, the Berlin-based collecting couple fell into collecting by chance – originally acquiring works from artists' friends before realising they had amassed one of the city's most exciting contemporary art collections. We caught up with Gudrun and Bernd to speak to them about their collection, what it's like to allow strangers into their home, and what they are looking forward to at Berlin Art Week.
During this year's Berlin Art Week you will be opening the doors to your private residence, which is also home to your private collection. What does it feel like to make something so private accessible to the public?
BERND WURLITZER: Good! It is always a pleasure to have conversations with the visitors about our art. That's how we handle it.
For many collectors the artworks in their collections come with a personal story – be it about how they acquired the piece, their relationship to the artist, or even the decision as to where it hangs in their home. How does it feel to share this information with strangers when they are in your collection?
GUDRUN WURLITZER: We love to share it! Our visitors can ask any questions that they want. If it's helpful to them we will supply all the answers – if we can! And we can tell funny stories too, like when an admittedly huge painting by Michael Kunze did not fit through our front door. Instead, we had to de-frame it, and it still got stuck. In the end the caretaker had to remove part of the door frame to move it in.
What is the most important piece, in terms of emotional connection, you have in your collection and why?
BW: We buy artworks because we fall in love with them – so emotions are spread all over. But the most pampered artworks are certainly our two huge portraits by Thomas Ruff, which we gave as gifts to each other on occasion of our wedding. In our former flat in Cologne we hung them in the nursery room, so when the children woke up they could see mom and dad right away in superhuman size.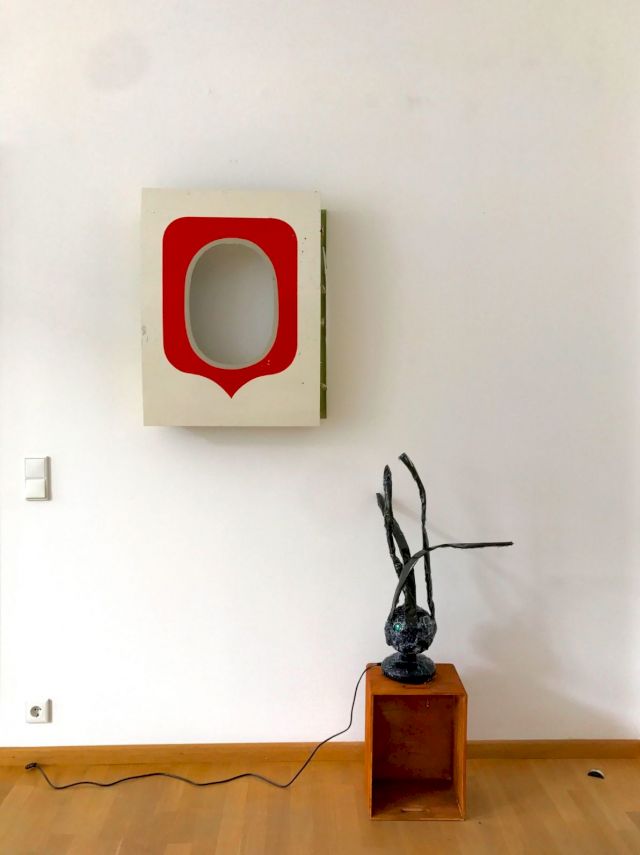 Once you live with art, you can't imagine how it is without it.
GUDRUN WURLITZER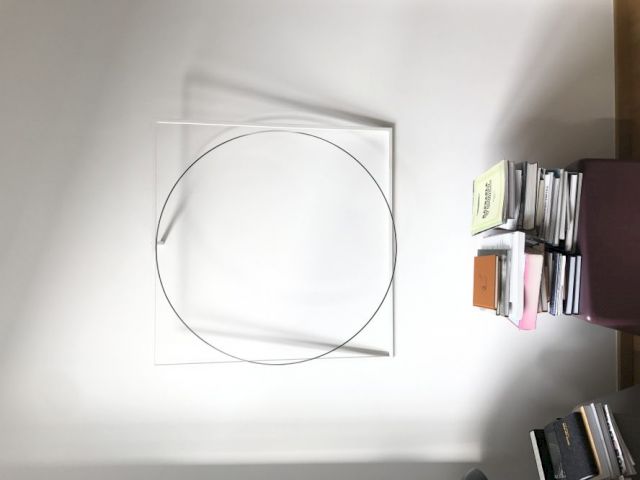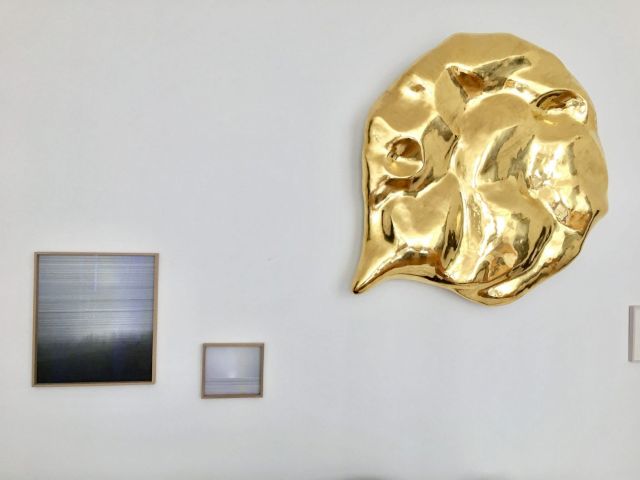 This year the Berlin Art Week is working together with 14 Berlin private collections, including the Wurlitzer, as part of their programme. Do you have a personal favourite from the list?
BW: The Haubrock Foundation and The Feuerle Collection. Both are very different!
What are you particularly looking forward to at this year's Berlin Art Week?
GW: The Berlin Art Fair, of course! Finally a fair in the city again. Let's see how the cooperation with Art Cologne works. I have always loved Art Cologne and was even friends with its founder, Hein Stünke, who invited me to his monthly gallery dinners when I worked as young architect in the office of Gottfried Böhm opposite to his house in Cologne. Yes, I'm biased! Good luck, "Art Berlin Cologne" – ABC!
In addition to the permanent collection, you will also be showing an exhibition during Berlin Art Week at the Wurlitzer Collection. Can you tell us a little bit about what we can expect to see?
BW: We will show three works of a completely new work group by Christian Jankowski. Raphaela Vogel, a very strong young artist, is represented with two sculptures. Stephanie Stein, student of Rosemarie Trockel, made a new work especially for our entrance hall. Sultan Acar, an artist with Turkish roots, lends out her amazing work – a highly elaborated carpet related to the Bodemuseum – as part of the installation. Twelve artists are in the show. I won't reveal anymore – just come and see it for yourselves!
What was the selection process for choosing the artworks in the show?
GW: We had acquired new artworks and chose them as key points, finally adding some pieces we have had in our collection for a long time. The old artworks say hello to the new ones. Hopefully they get in good conversation!
On the 16th September 2017 during Berlin Art Week, the WURLITZER Berlin-Pied-à-Terre Collection will be offering guided tours around this very special private residence and collection. You can find information on all the private collections throughout Berlin Art Week HERE.