Recent Histories
Uniting the perspectives of contemporary artists of African descent who investigate social identity.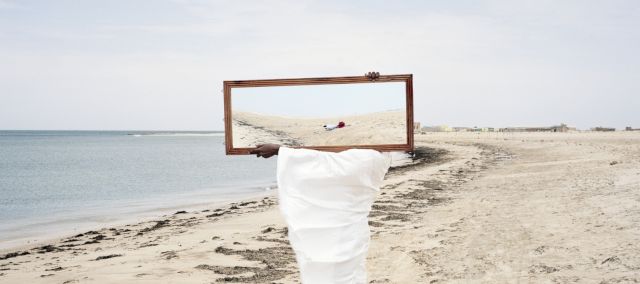 DAWIT L. PETROS, Untitled (Prologue II), from the series "The Stranger's Notebook", 2016. Courtesy The Walther Collection and Tiwani Contemporary. © the artist
Investigating social identity, sociopolitical concerns and personal experiences, "Recent Histories: Contemporary African Photography and Video Art" united the perspectives of fourteen contemporary artists of African descent, all born after the early 1970s. The exhibition took place from May 7 until November 12, 2017.
Featuring works by Edson Chagas, Mimi Cherono Ng'ok, Andrew Esiebo, Em'kal Eyongakpa, François-Xavier Gbré, Simon Gush, Délio Jasse, Lebohang Kganye, Sabelo Mlangeni, Mame-Diarra Niang, Dawit L. Petros, Zina Saro-Wiwa, Thabiso Sekgala, and Michael Tsegaye, "Recent Histories" looks at the creative approaches taken by the artists, as well as studying the sites and collective platforms that enable their practices.
Interacting conceptually and aesthetically, the work in "Recent Histories" sought to deepen and expand the representation surrounding the discourse of African photography and video art, as well as dealing with the social and political tensions that occur worldwide.
Representing the new generation of photographers and video artists, "Recent Histories" presented the results of an exhibition series, held at The Walther Collection Project Space in New York from September 2015 through January 2017.