Recording Memories
Mimi Kolaneci shares parts of his collection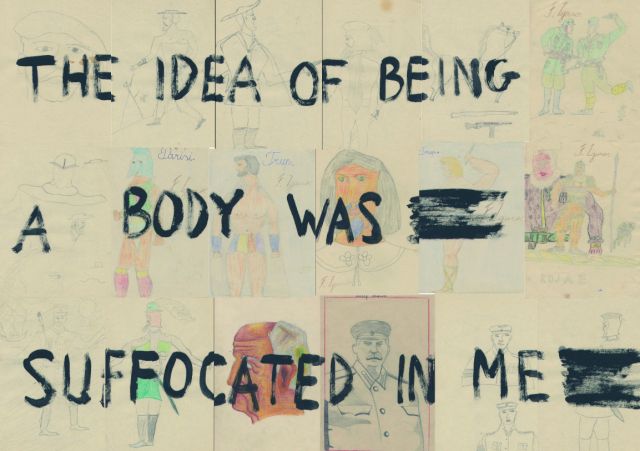 FANI ZGURO, Early Works, 2007
After collaborating with the Tirana Biennale in 2003, Mimi Kolaneci's interest in contemporary art was sparked, and in 2010 he went on to found the Gallery On The Move.
In his first online exhibition for IC, Mimi Kolaneci shares his collection of early works by the Albanian artist Fani Zguro. During 2006 to 2007 Zguro began recycling paintings that had been stored during his childhood years up until 1990.
The recycling consisted of grouping hundreds of paintings and simple drawings, with Zguro adding various hand-written English words and sentences, taken and translated from passages found in Antonin Artaud's "Pour en finir avec le jugement de Dieu".
l like Fani Zguro's works because they are, in a way, a collection of memories. He uses a lot of archive material, memories from other people and stories that do not exist anymore. It's the same as me – we both collect stories.
MIMI KOLANECI