The Peters-Messer Collection at the Weserburg
Bremen's river museum, the Weserburg, hosted works of the Peters-Messer Collection, provoking an investigation of present day qualms and the function of art alongside these.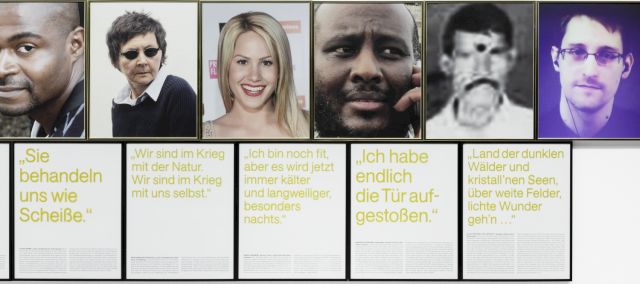 SVEN JOHNE, Anomalies Of the Early 21st Century: Some Case Studies, selection for the Peters-Messer Collection, 2015/2017. Photo: Björn Behrens, courtesy the Sammlung Peters-Messer
The Viersen real estate entrepreneur Florian Peters-Messer, has been collecting international contemporary art since the mid 90s, which at present sees more than 350 works. Dedicated to collecting a dynamic spectrum of artistic attitudes, the collection as a whole engages on a critical level with the dilemmas of modern society. Florian Peters-Messer keeps his collection in constant motion, combining key figures of contemporary art, together with that of very young or only marginally known artistic positions.
As a debut for the Peters-Messer Collection in a museum setting, are works exhibited in the 5th edition of the "Young Collections" series at the Weserburg. Under a cloud of concern or irony, "What Paradise?" presents a carefully constructed selection of highly political, sometimes controversial works that confront the contradictions and social disturbances of our current times. Included in the exhibition is photography, portraiture, video, painting, installation and sculpture, as well as the manuscript of the inhumane dialogues between American soldiers during an air attack in Baghdad on 12 July, 2007. Through an exploration of aesthetics versus ethics, questions are raised, knowledge is created and there is a power to change.
The exhibition's title "What Paradise?", referring to a work in the Peters-Messer Collection by Kon Trubkovich, does not only rhetorically ask about lost promises. It also provides a dichotomy only too true for us humans to face – we navigate the supposed accessible and user-friendly waters of globalisation and digitisation, yet their possibilities increasingly exist at a challenging reach.
Below as an Online Exhibition, we present works from the private collection of Florian Peters-Messer on view at the Weserburg. On display are works by Kader Attia, Viktoria Binschtok, Peggy Buth, Yvon Chabrowski, Arash Hanaei, Jonathan Hernández, Thomas Hirschhorn, Pieter Hugo, Sven Johne, Jon Kessler, Douglas Kolk, Bjarne Melgaard, Thomas Rentmeister, Achim Riethmann, Julian Röder, Tom Sachs, Santiago Sierra, Kon Trubkovich and Susan Turcot.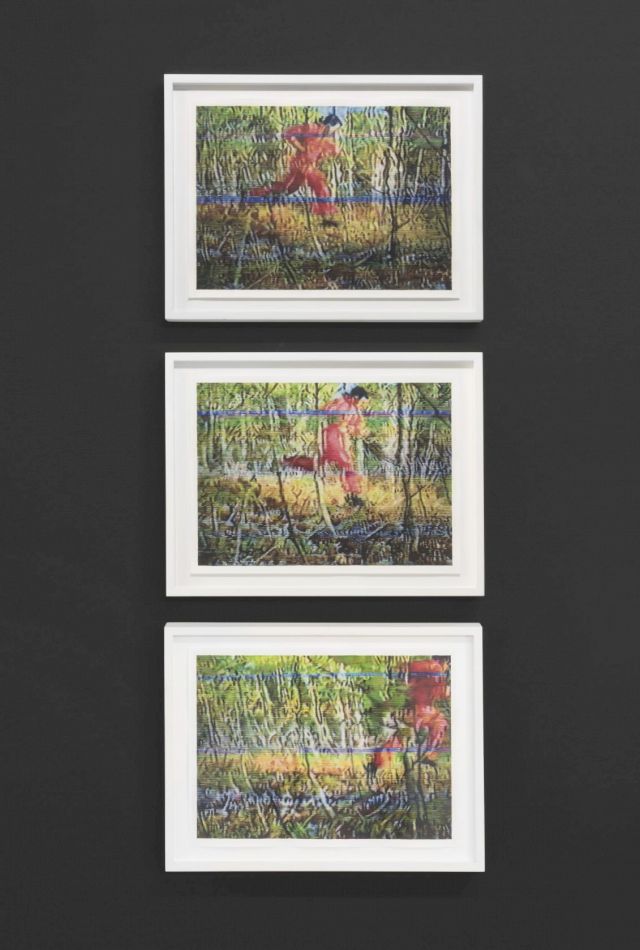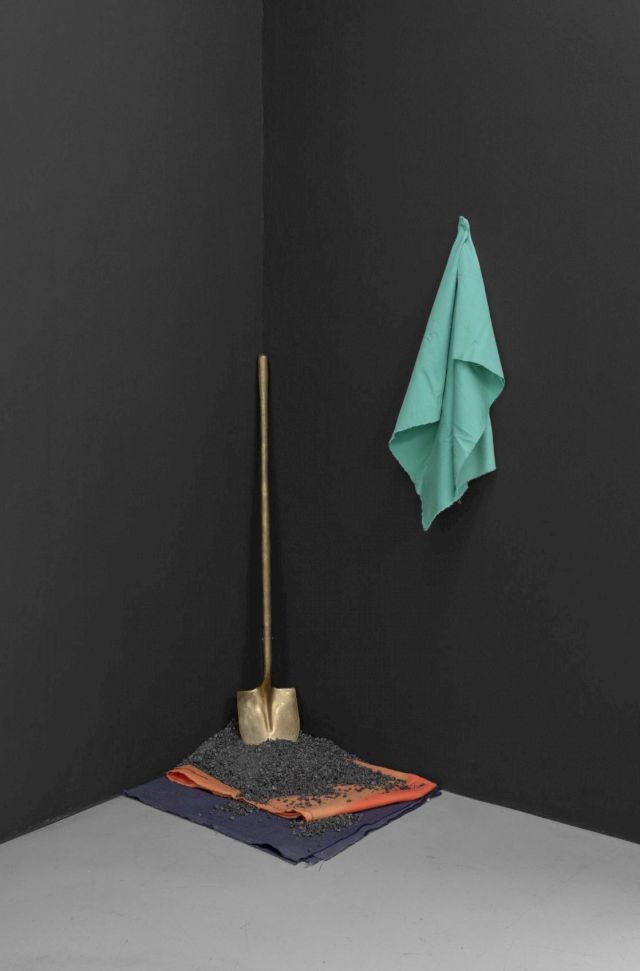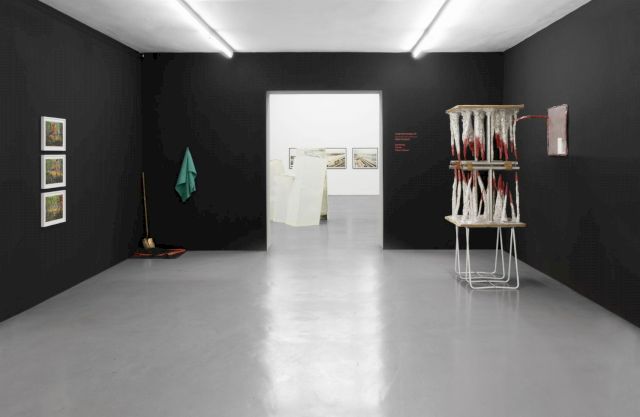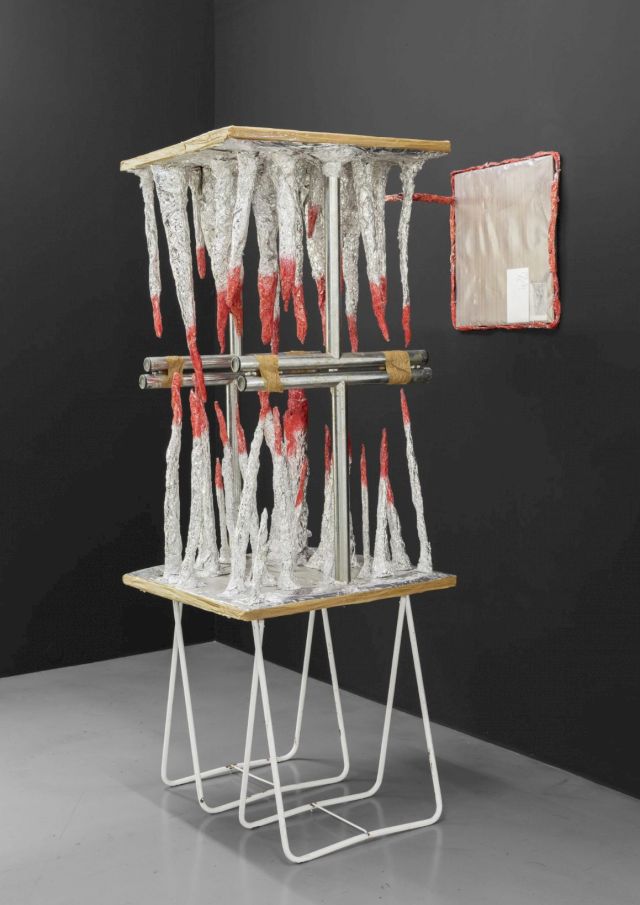 "What Paradise?" is full of very vivid works that make us step back for a second and make us doubt, perhaps even initially putting us at a loss. These multifaceted encounters with art, which can certainly be considered aesthetic experiences, repeatedly make us realize that most political developments and processes in a globalized world are not distributed to different places, happening in isolation from one another, but are generally related to one another in some way and that we are ultimately somehow involved in them.
PETER FRIESE AND INGO CLAUSS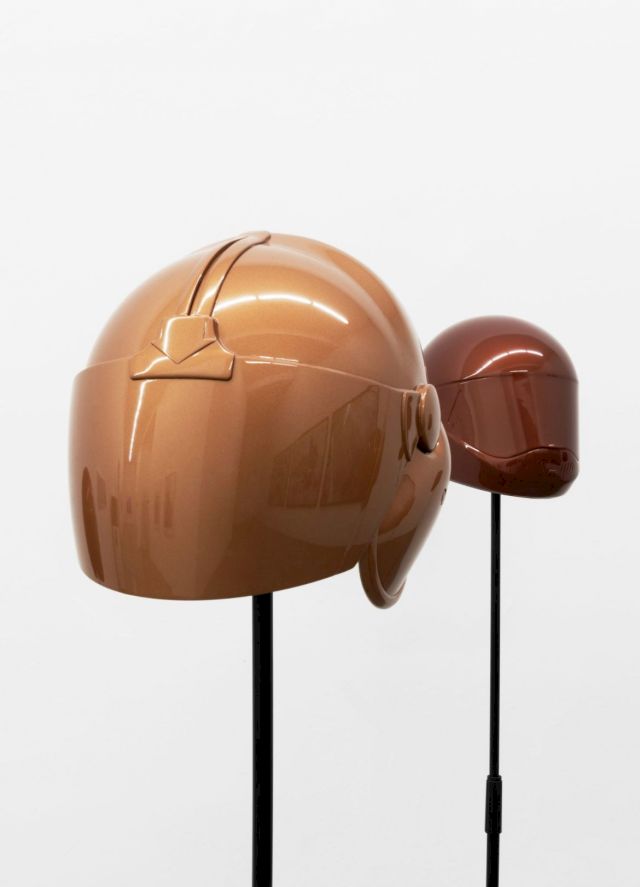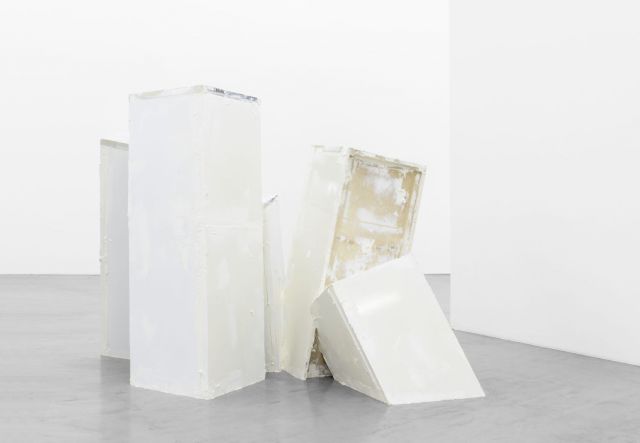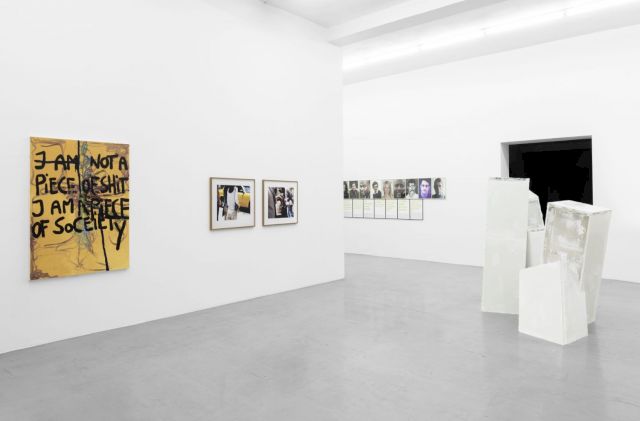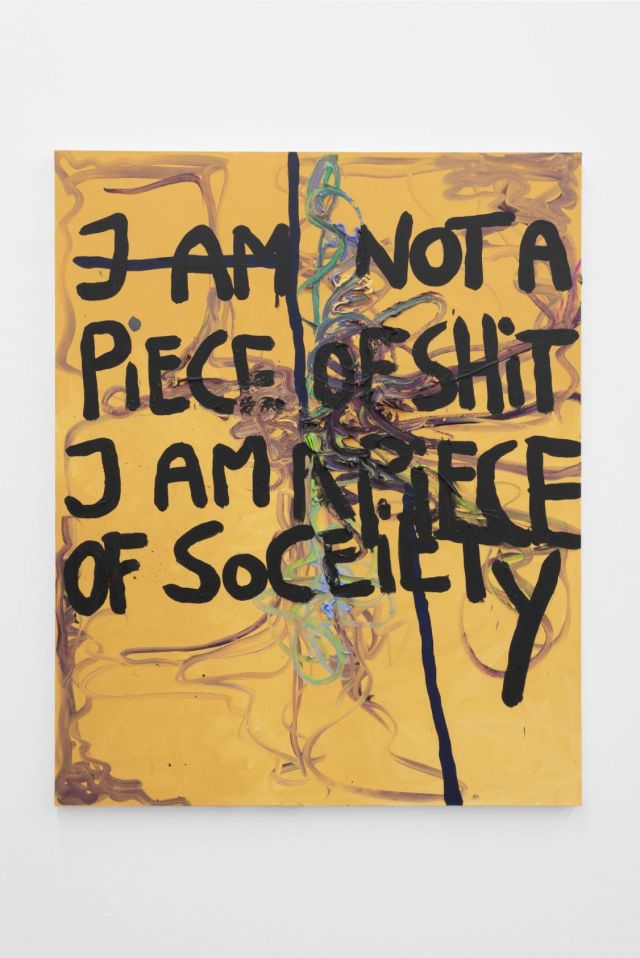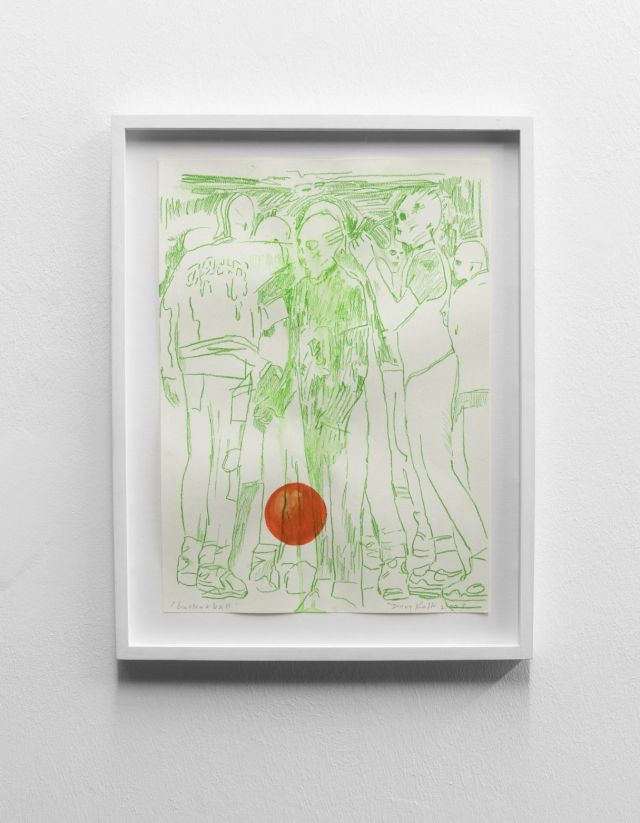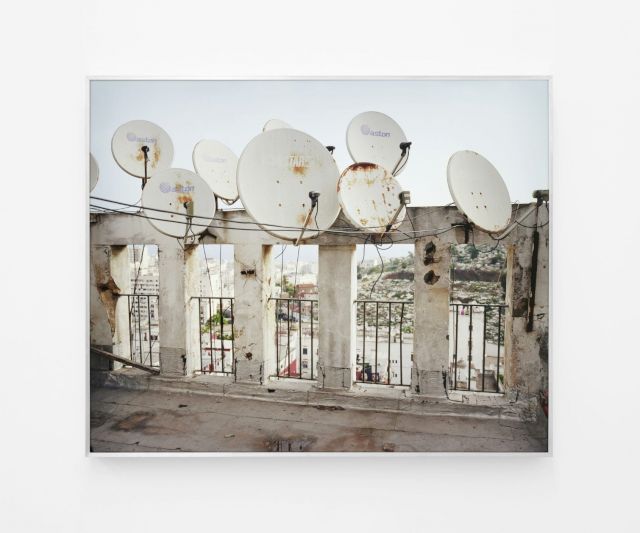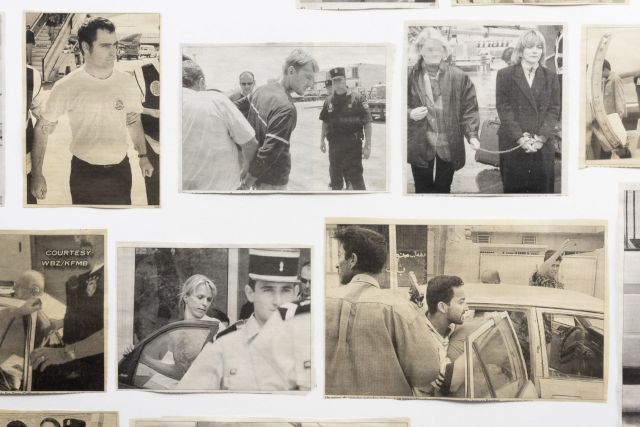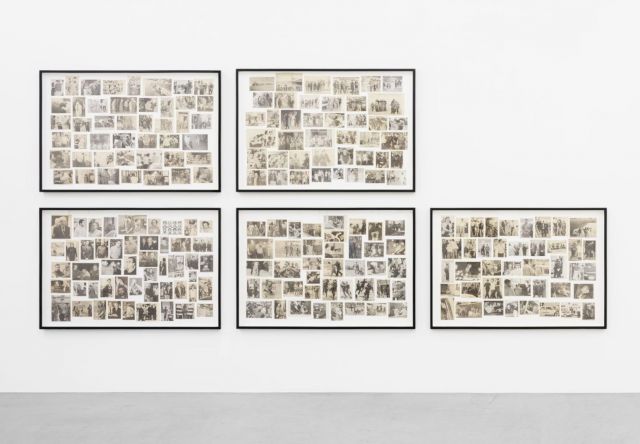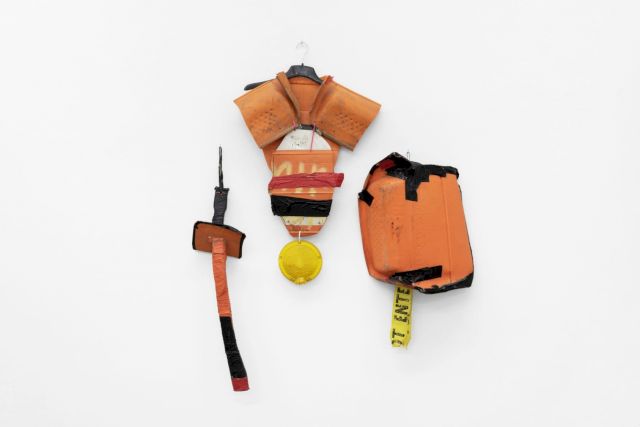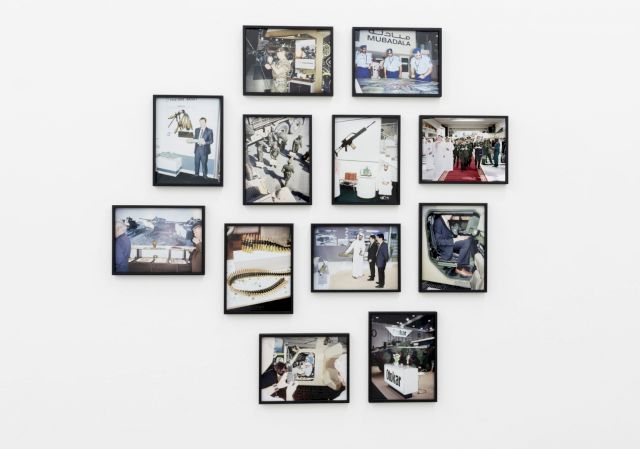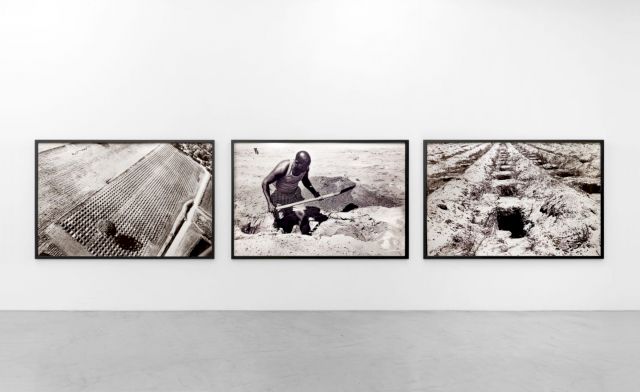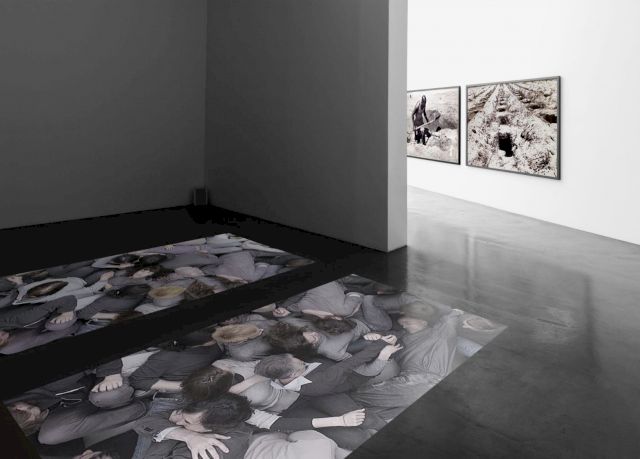 Read our interview here with Peter Freise, director of the Weserburg.
Recently on view (22.09.18 – 15.12.18) at the Salon Dahlmann in Berlin, was another exhibition of the Peters-Messer Collection. "Ich bin ein Riss, ich will durch Wände gehen (I am a crack, I want to go through the walls)", presented a dialogue with selected works from the Miettinen Collection.