Gibbs Farm
Alan Gibbs has created a sculpture park unlike anything you've seen before.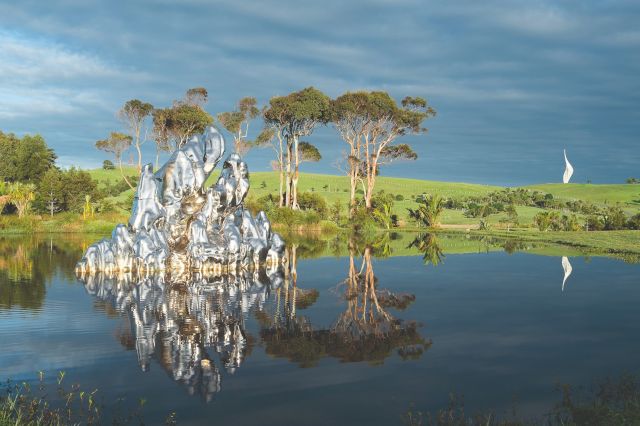 Zhan Wang, Floating Island of Immortals, 2006. Gibbs Farm. Photo: David Hartley-Mitchell
Gibbs Farm is an unusual setting for a sculpture collection. The North Auckland property is dominated by the Kaipara Harbour, the largest harbour in the Southern hemisphere. The harbour is so vast it occupies the whole western horizon.
It's as if giants had dropped their toys on green grass hills. At the Gibbs Farm sculpture park, opened in 1991, on the coast of New Zealand, art and nature correspond in a way that emphasizes the monumentality of both. Since the 1960s, entrepreneur Alan Gibbs has collected works by Richard Serra, Sol LeWitt, Andy Goldsworthy, George Rickey, and Daniel Buren—all artists known for grand outdoor gestures. But even art aficionados are amazed by the dimensions of these site-specific sculptures, some of which extend—in the case of Goldsworthy's Arches—into the water. It's not surprising that the park has become a visitor magnet. If you're looking to be one of them, however, book a tour as early as possible: Gibbs Farm is open to the public only one day a month.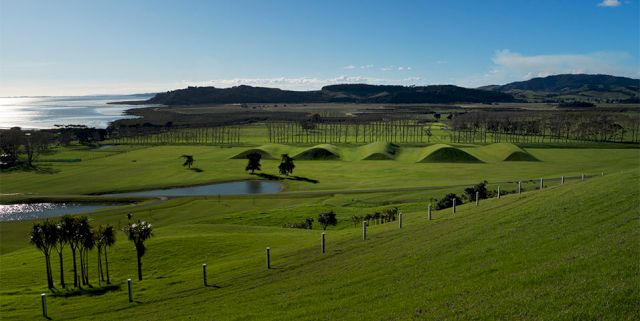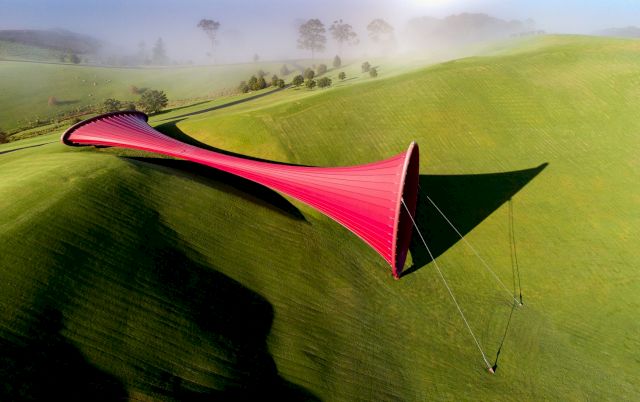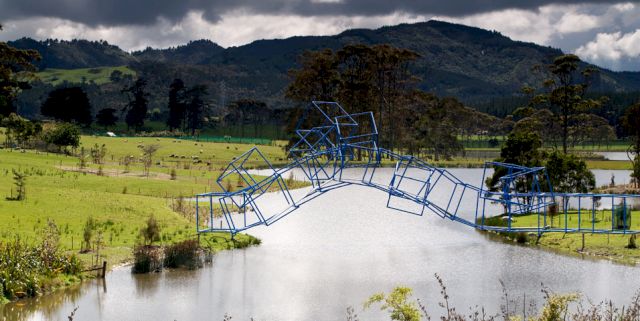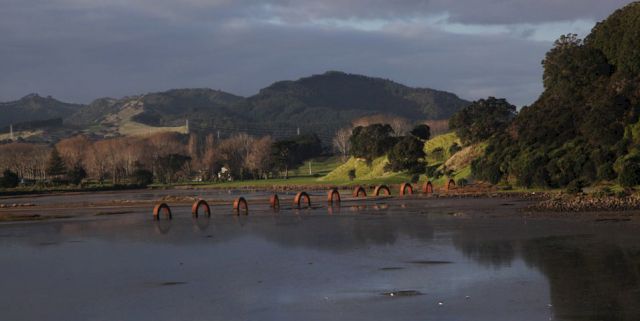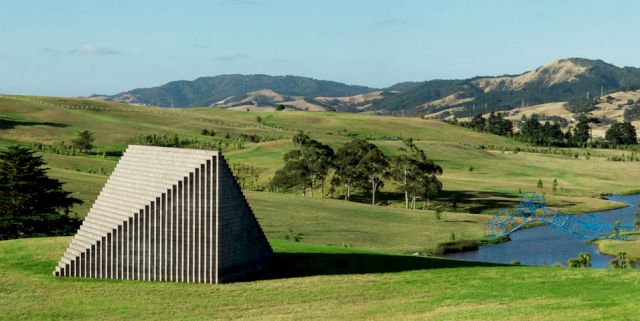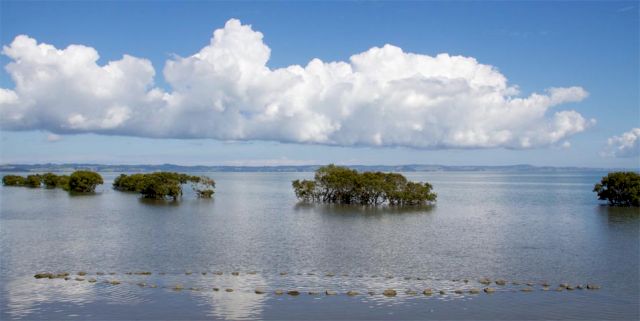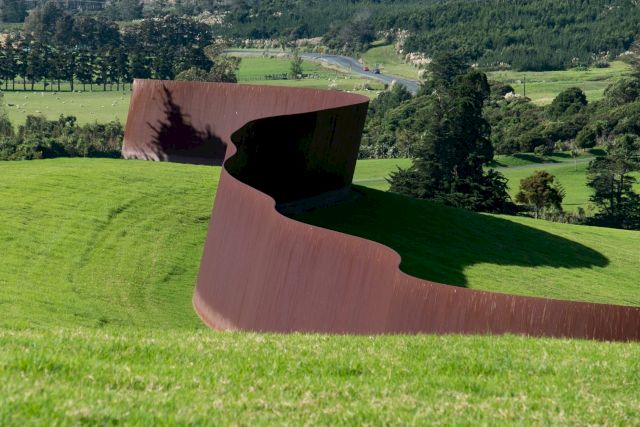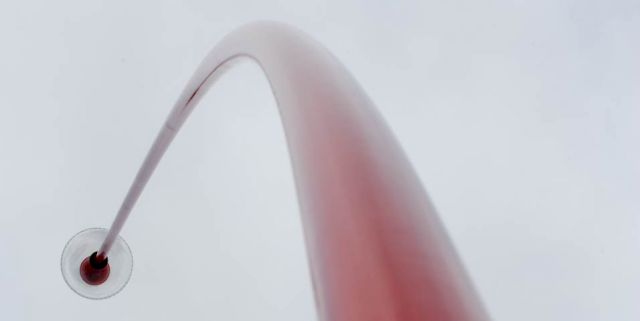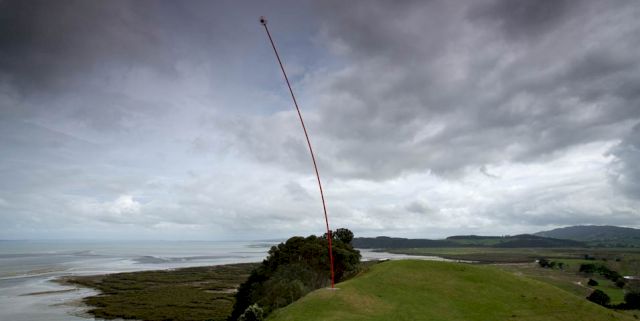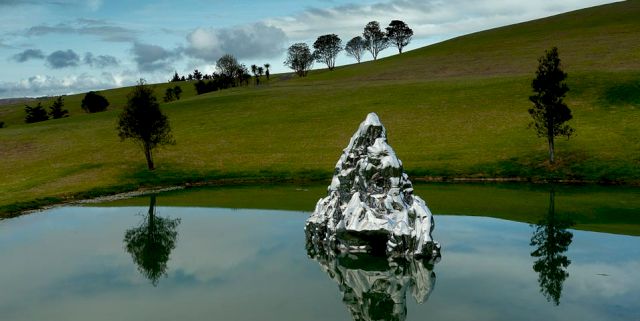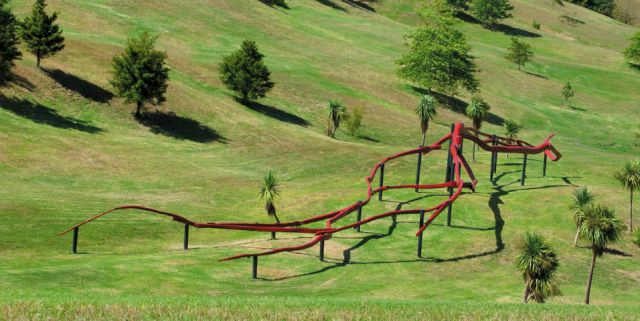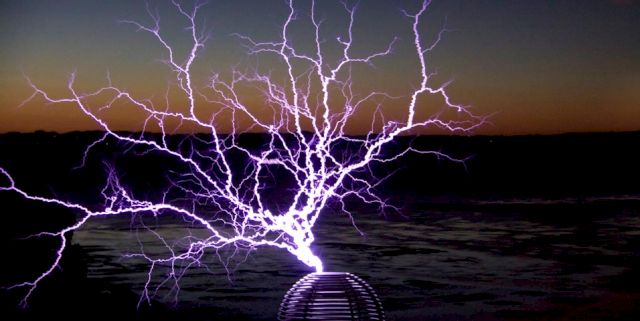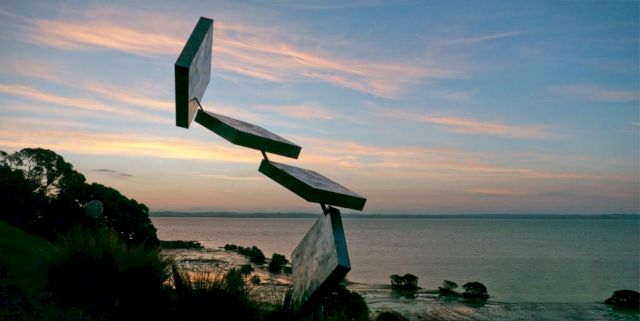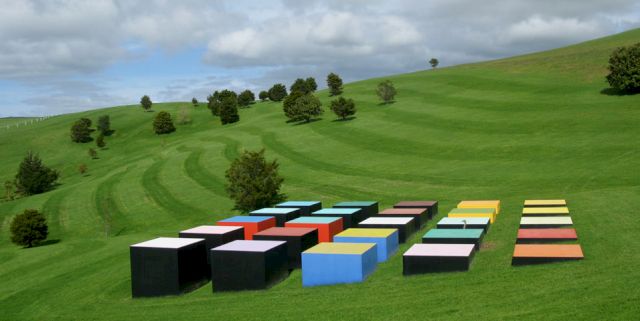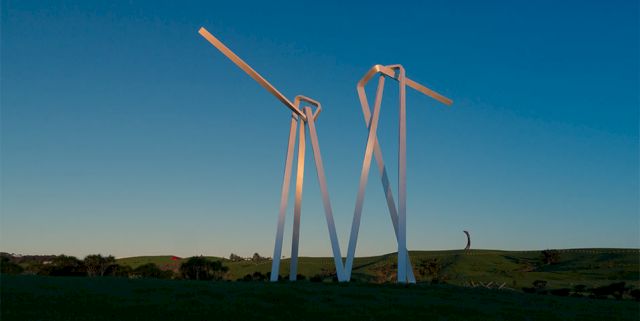 All images courtesy of Gibbs Farm.