Irmina Nazar & Artur Trawinski
The Polish collectors raising awareness on Eastern European Art.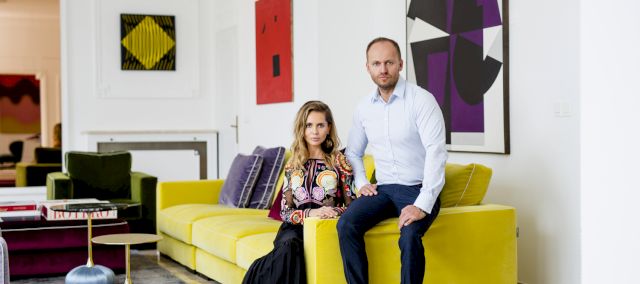 Polish collectors Irmina Nazar and Artur Trawinski have one goal in their sight: to create more awareness and develop deeper research practices into the history and culture of Eastern European Art.
Dividing their time between Poland and France, Irmina Nazar and Artur Trawinski have spent the past decade tirelessly building their collection, which currently consists of over 350 artworks, to have two major focuses: abstract expressionism from the 1960s and geometric minimalism within Eastern Europe.
As well as dedicating a large portion of their time to their own collection, Nazar and Trawinski recently launched the European ArtEast Foundation, an organisation that aims to promote and support visibility of Eastern European Art. Officially launched in London in October 2017, the Foundation provides a global perspective on Eastern European Art through exhibitions, research and publications, as well as collaborating with various international organisation and art institutions.
We caught up with Nazar and Trawinski to talk about their urge to collect Eastern European art and why now was the right time to open the Foundation.
IC
How did your interest in collecting Post War Eastern European art begin?
IRMINA NAZAR & ARTUR TRAWINSKI
Our interest in collecting began with Polish artists Tadeusz Kantor and Wojciech Fangor. Both artists made us curious to learn more about their contemporaries and led us to look into works from the same period by Hungarian, Croatian and Romanian artists. Similarities in the way the Eastern European artists approached their respective practices at this time both surprised and interested us. As a result of collecting art from this region, we involuntarily started to reflect on these common aspects and the need to raise its visibility it in a wider context.
IC
What is it in particular catches your interest so much with Eastern European art?
IRMINA NAZAR & ARTUR TRAWINSKI
It's the sense of catching essential truths about the individual and community, the way in which the spirit of the time is expressed, and its dramatic intensity that catches our interest.
IC
Your first experience with collecting began with rare books and ancient perfume bottles, but it was only until you purchased an artwork that you had the feeling of being "a collector". What was the difference for you between collecting objects and collecting art, and what does it mean to you to now feel like " a collector"?
IRMINA NAZAR & ARTUR TRAWINSKI
We collect art because it has meaning and helps us to better understand the world. Collecting for us is a manner of "curating" our own world; a world of energy, born out a sense of artistic urgency. We now focus on collecting art rather than objects.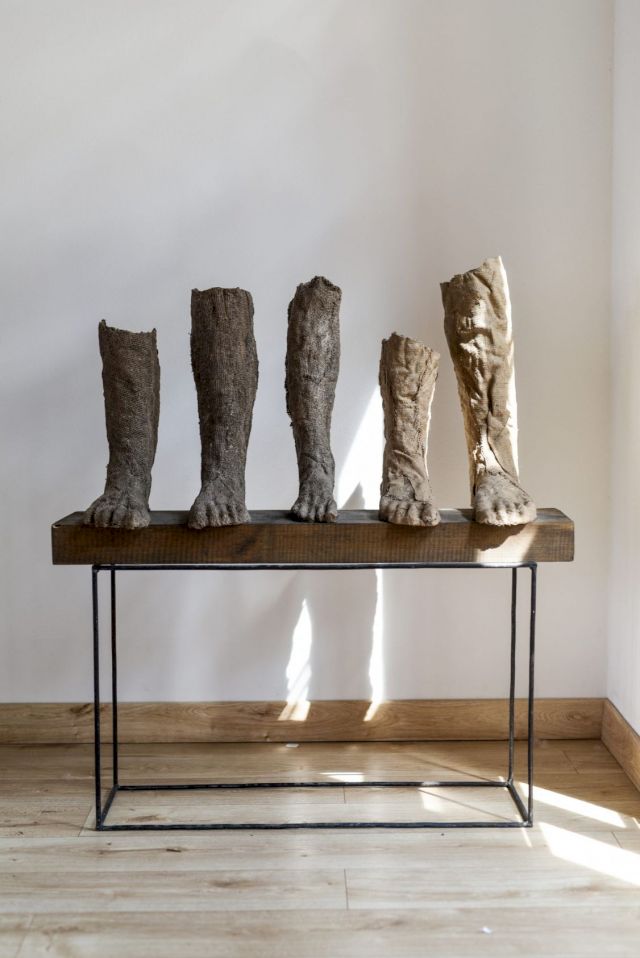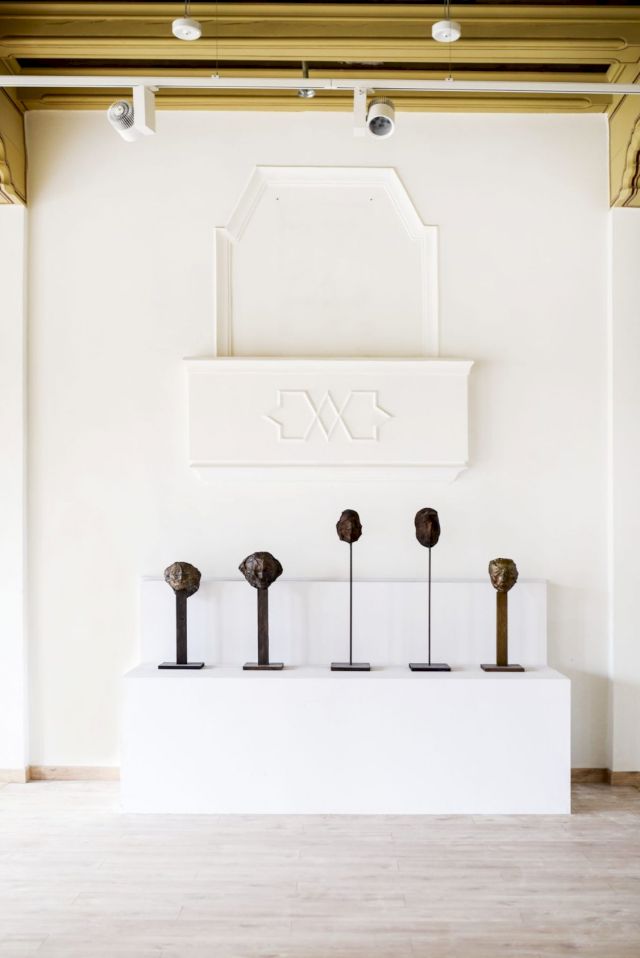 IC
You've previously spoken about how "collecting is a passion that stimulates our life". How do you fuel this passion? Is it only buying artworks that create the spark or is it the entire process that you enjoy?
IRMINA NAZAR & ARTUR TRAWINSKI
Like a lot of art collectors, we are addicted to the process of collecting. We like to discover new artists, and the more we understand their work – by doing studio visits, visiting exhibitions or having curators share their knowledge with us – the more excited we are to learn more. We often travel to biennales, exhibitions and art fairs to discover new artists and works and we like to take our time to really assess pieces before we decide what's best for our collection.
IC
Is living with the art that you buy important to you? How does it impact your daily life?
IRMINA NAZAR & ARTUR TRAWINSKI
We of course want to experience the works in our collection and having them on display is important to us. Being surrounded by art has a huge impact on our daily lives. It's very difficult to explain, but we feel that our life has changed completely since we starting living in dialogue with the art we collect. It is more meaningful and at the same time, more beautiful.
IC
Your collection currently includes over 350 works and has been growing over the past decade – how do you see it developing in the future?
IRMINA NAZAR & ARTUR TRAWINSKI
The collection is primarily built around two directions: Abstract Expressionism from the 1960s and its correspondents in Poland, and Geometric Minimalism and its development and interpretation in Eastern Europe. We hope one day the collection will be on view for the public to also enjoy, perhaps through a museum. But for now, we like to take our time and enjoy our life with the art in the present.
Collecting for us is a manner of "curating" our own world; a world of energy, born out a sense of artistic urgency.
IRMINA NAZAR & ARTUR TRAWINSKI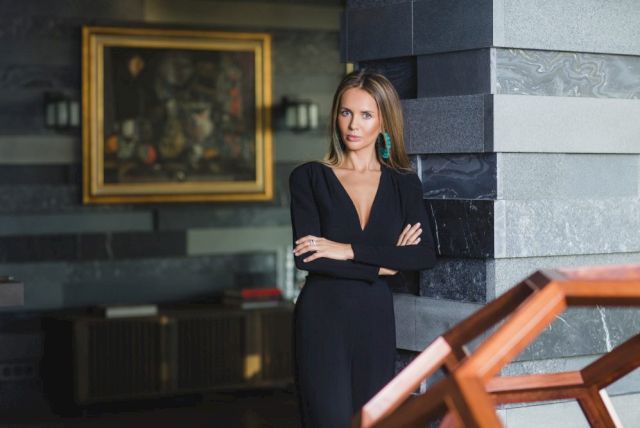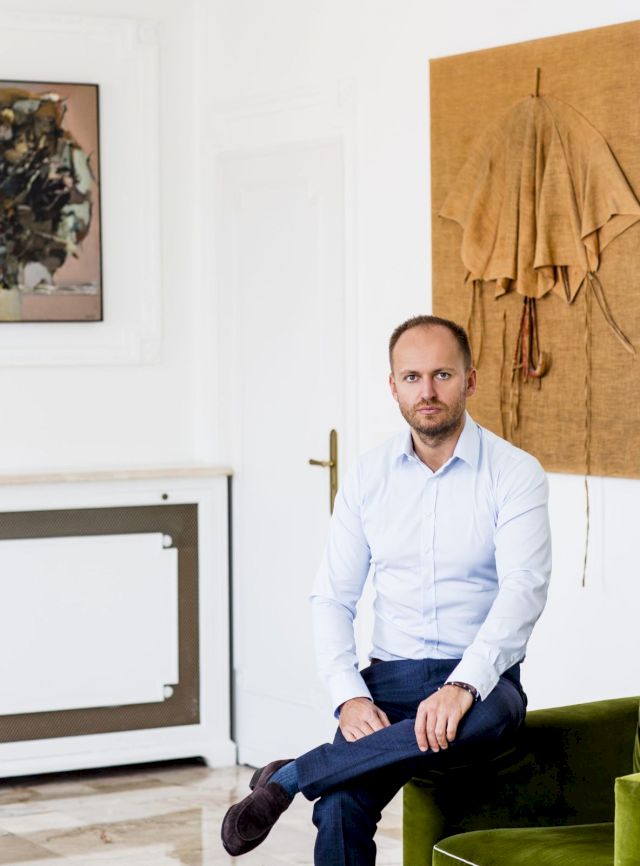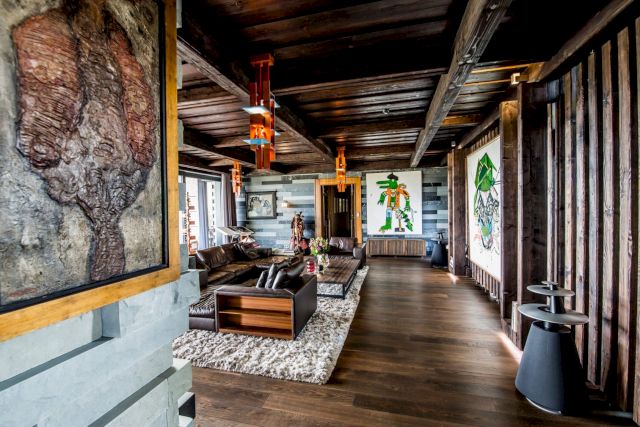 IC
The European ArtEast Foundation has recently opened its doors; can you tell us more about the foundation and your motivation to open it?
IRMINA NAZAR & ARTUR TRAWINSKI
There are many reasons for establishing the European ArtEast Foundation: firstly because we want to substantially contribute to better visibility for artists from this region. We discovered that in most of the international biennales the number of Eastern European artists is very low, or inexistent, and this is caused by the lack of structural support for culture in this part of Europe. The second reason is to give a boost to independent art historical research on Eastern European art by giving grants to art historians from these countries. We are lucky to have an amazing team at the Foundation, with Maria Rus Bojan, a leading international curator who is advising us and Jonathan Tybel, our very energetic director. The Foundation's first project was "Effigies of Life, A Tribute to Magdalena Abakanowicz (1930 – 2017)", a retrospective exhibition showing over 120 works across multiple venues in Wroclaw, Poland, including outdoor public locations.
IC
Why was the decision made to one the European ArtEast Foundation in London?
IRMINA NAZAR & ARTUR TRAWINSKI
The Foundation is registered and based out of London, but works internationally. As a major cultural center for the art world, London was the obvious central location for us to start from as a "gateway" of sorts. We started spending more time in London when our company FM World (a cosmetics and perfume company) expanded to the UK, and have since seen many strong exhibitions and cultural initiatives linked to Eastern European contemporary art within the country. Important museums such as the Tate for example, have set the tone for a new worldwide interest for art from our region. However, in terms of where our projects and future activity will be, isn't limited to London, and we are currently planning projects in New York, Paris and other cities internationally.
IC
Collecting can be intensely private. Were you nervous about the public reaction to works that are in your collection and on display at the European ArtEast Foundation?
IRMINA NAZAR & ARTUR TRAWINSKI
At the moment, the Foundation does not have a physical space and is working in collaboration with other institutions globally. Its primary aim is to support research and exhibit both post-war and contemporary artists, and it's not a criterion that the shows are related to our collection.
IC
In addition to being collectors, and the founders of the European ArtEast Foundation, how else are you involved with representing Eastern European artists internationally?
IRMINA NAZAR & ARTUR TRAWINSKI
We also support museums as patrons and have recently joined a new acquisition committee for Europe that is a subdivision of the International Circle at Centre Pompidou in Paris and look forward to supporting the endeavors of this institution in expanding their collection with Polish and Eastern European art. We are also supporters of the next edition of Manifesta in Palermo.