MACBA – Museum of Contemporary Art of Buenos Aires
The Argentinian museum with a focus on international geometric art.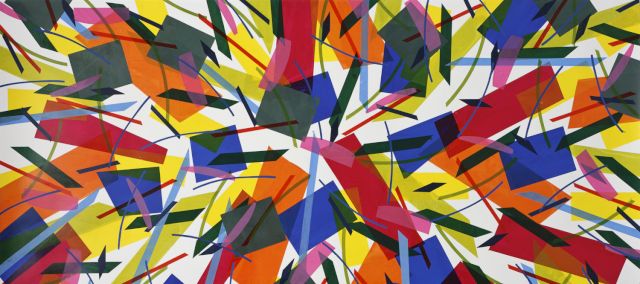 JULIEN MASVERNAT, Untitled, from the series "Acoples visuales", 2012
Located in the lively flea-market quarter of San Telmo in Buenos Aires you'll find the MACBA – Argentina's largest and most important collection of geometric abstraction.
Opened in 2012, MACBA is the private collection of Aldo Rubino. Rubino, who began collecting towards the end of the 1980s, has since gone on to form a collection that includes more than 250 works by artists such as Josef Albers, Donald Judd, Sol LeWitt, Sarah Morris, Olivier Mosset, R.H. Quaytman, James Turrell and Víctor Vasarely.
Focusing the collection solely on geometric abstraction from international artists, MACBA traces the artistic movements between locations and geographical differences, with the works spanning generations and continents.
Sprawling over 2 400 square meters, the museum, which was built by local architect duo Vila Sebastián, also boasts an impressive program of individual courses and workshops as well as their rotating exhibitions and educational programs.
Here, we present works from the private collection of Aldo Rubino in MACBA's first online exhibition.