Museum Liaunig
Nuriel Molcho and Francesca Gavin travel out of Vienna to hillside Carinthia, to meet with Peter Liaunig.
Museum Liaunig. Photo: Rowben Lantion, BFA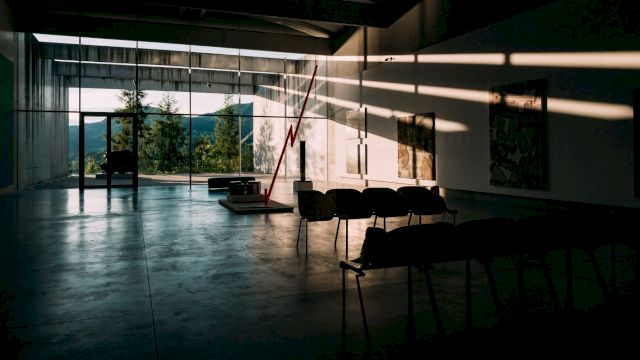 In our film series format, we see writer and curator Francesca Gavin team up with creative heads and art advocates from various fields. Together they embark on a journey to a selection of some of the dynamic collections featured in the BMW Art Guide by Independent Collectors.
For the eighth instalment, we follow a journey starting in Vienna, which continues to the beautiful hillside country of Austria's Carinthia, where above the River Drau, Museum Liaunig resides - both inside and on top of the landscape. This striking architectural construction opened in 2008 and has achieved status as a protected building.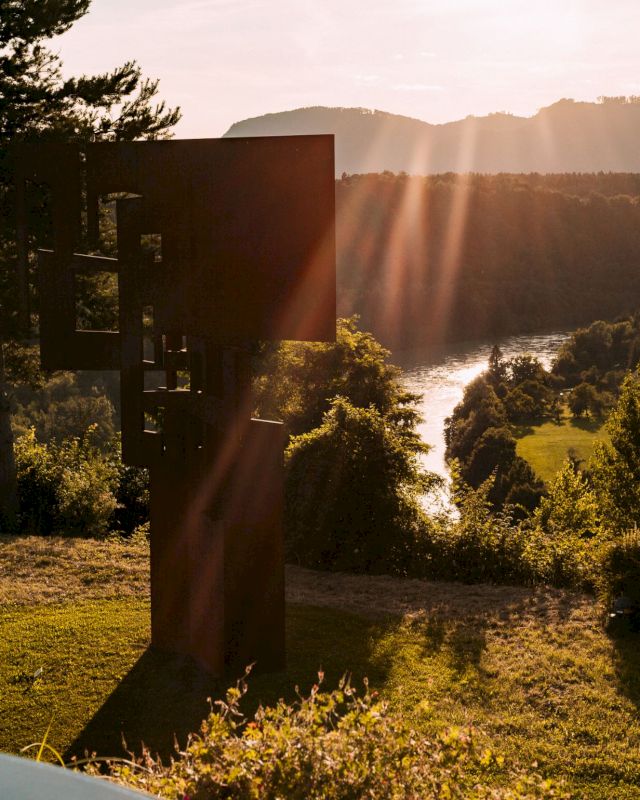 In this journey, Gavin and family restaurateur Nuriel Molcho discuss the Vienna art scene and visit Museum Liaunig, initiated by Carinthian businessman Herbert Liaunig who started collecting in 1964. Gavin and Molcho meet with Peter Liaunig, son of Herbet, who also collects. Important at Museum Liaunig, is taking caution with environmental impact as well as supporting Austrian artists. This is evident in the main exhibition o. T. (ohne Titel/untitled), curated by Dieter Bogner, which emphasises the themes of geometries, systems and concepts – showing the wide range of artistic positions from Austria over a timespan of seven decades. For an in depth view of this hang, visit this Online Exhibition on Independent Collectors.
View below to join Francesca Gavin and Nuriel Molcho on their exploration through the idyllic Austrian landscape and private tour at Museum Liaunig, featured in the current fifth edition of the BMW Art Guide by Independent Collectors.
Writer and curator Francesca Gavin, together with restaurateur and hat maker Nuriel Molcho, visit the spectacle of Museum Liaunig in Neuhaus, Austria.
Works by the following artists can be seen in the film (in order of their first appearance):
Roland Goeschl, Heinz Gappmayr, Oswald Stimm, Johann Fruhmann, Josef Mikl, Friedrich Cerha, Gerhardt Moswitzer, Erwin Thorn, Esther Stocker, Robert Schad, Josef Pillhofer, Bruno Gironcoli, Martha Jungwirth, Eva Schlegel, Edgar Knoop, Jakob Gasteiger, Brigitte Kowanz, Hans Florey, Franz Pichler, Hellmut Bruch, Gerhard Frömel, Hans Grosch, Peter Sandbichler, János Megyik, Josef Bauer, Peter Kogler, Willi Kopf, Dóra Maurer, Gerwald Rockenschaub, Josef Dabernig, Michael Kienzer, Günther Selichar, Markus Wilfling, Richard Kriesche, Hermann Painitz, Fritz Wotruba, Karl Hikade, Waltraut Cooper, Tony Cragg, GRAF+ZYX, Dorothee Golz, Florentina Pakosta, Ferdinand Penker, H+H Joos, Rudi Stanzel, Thomas Kaminsky, Hubert Pfaffenbichler, Thomas Stimm, Osamu Nakajima, Herbert Albrecht, Peter Dörflinger, Gunter Damisch, Andreas Urteil, Manfred Wakolbinger, Heribert Nothnagel and Franz Xaver Ölzant.