Julian Oggel
Kate Andrews visits Concordia Collection in Rotterdam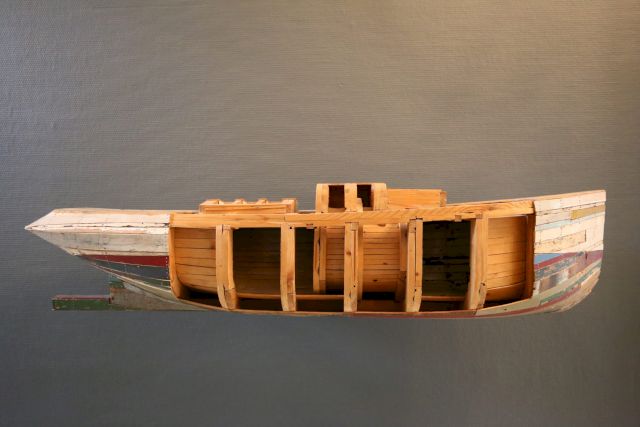 "Sleepboot" (salvaged wood relief L120cm), by Ron van der Ende, 1997
"I'm a lazy collector", Julian Oggel concedes with a grin. "I'm not going to Art Basel, it's too far! I meet the artists here in town." Work in salvage and maritime law brought Oggel to Rotterdam and putting down roots in the vibrant heart of the city's "art axis" has had a profound effect on his personal life.
Although I assure him that I have no loaded preconceptions about what it means to be a collector, I can sense the striking businessman recoiling whenever I use the term. He modestly describes his collecting habits as "personal and deeply amateur". The work, which Oggel has amassed since moving to this leafy enclave in the museum quarter seventeen years ago, was built on humble foundations – a few pieces of figurative art. With greater means came more "serious" conceptual and formal acquisitions. Small gems by David Hockney, Tom Wesselmann and Alighiero Boetti nestle alongside work by local emergent artists, whom Oggel sagely notes "need to make a living too". There is no system or agenda for the Concordia Collection – the common thread is Oggel's keen eye for what is happening on his doorstep; a wish to invest in his own environment.
The elegant eighteenth-century townhouse is cluttered with objects of beauty and intrigue: immaculate artisanal furniture, shelves heaving with books on art, design and multi-lingual literature and stacks of still-wrapped artwork awaiting perfect placement. Some of the work will be hung in an adjoining business-rental apartment.
Leafing through a vintage exhibition catalogue, Oggel talks knowledgeably about De Stijl, contextualizing one of his first major purchases. "My wife thinks I am crazy! I could visit these things in a museum…but I like to see them every day." As a result, drawings by Oggel's children proudly share a wall with Bart van der Leck's "Rozen".
When I ask Oggel if the orange-walled reception area housing a Keith Haring and a lenticular print by Roy Lichtenstein is where the jewels in his collection are shown he chuckles, bashfully shaking his head "there was just a peg there." Hanging from that serendipitous peg is a raucous Rotterdam bar-scene sketch by Kees van Dongen which, like much of the collection, earned its spot for its local back story. The port is a recurring motif, alluding to Oggel's former occupation.
The new office is a short walk via buzzing Witte de Withstraat. Outside is a sprawling mural commissioned from local painter Niek Westendorp, one of many artists whom Oggel has met through infamous local gallery owner Hans Sonnenberg. Inside the spacious office Ron van der Ende's reliefs set a stellar tone. It is here that our "reluctant collector" enthusiastically discloses his ultimate guilty pleasures: two works by Andy Warhol. Oggel tells me how he was captivated by Warhol's scathing subtext in "The New Sprit" whereby the superstar artist makes a pop at "consumerist" collectors: "You can buy up all this artwork", Oggel explains, beaming "but you've got to pay your taxes!" When I joke that owning two Warhols is quite a coup for someone who doesn't consider himself a collector Oggel surprises me by letting his reserve momentarily slip – " Well…" he concludes, flashing a mischievous smile, "every serious collector's got to have a Warhol!"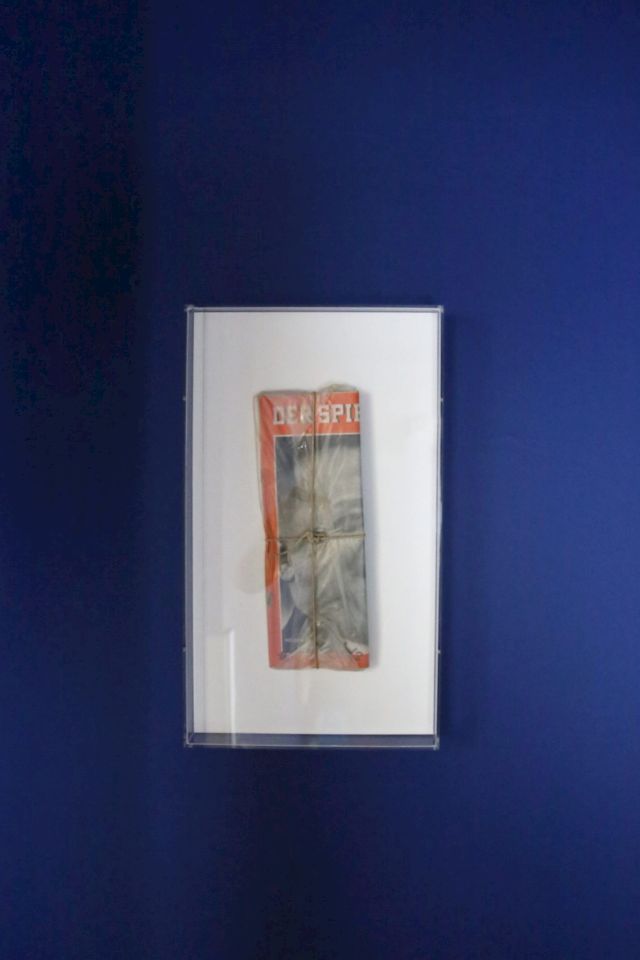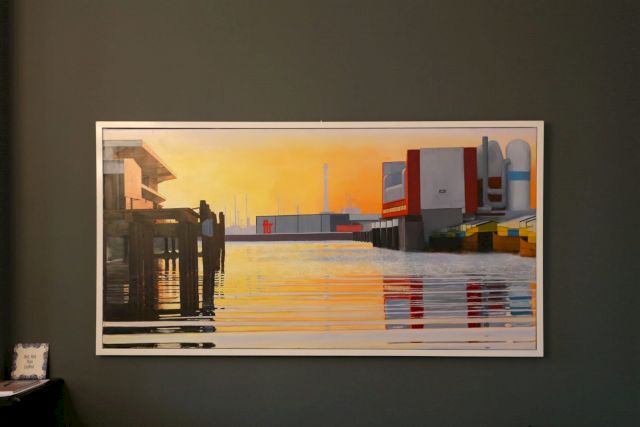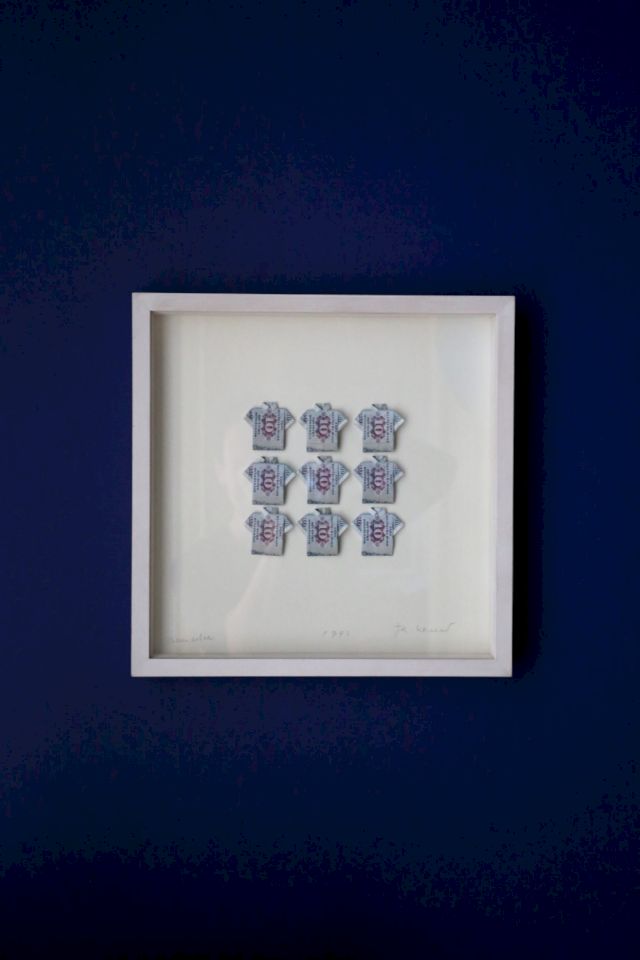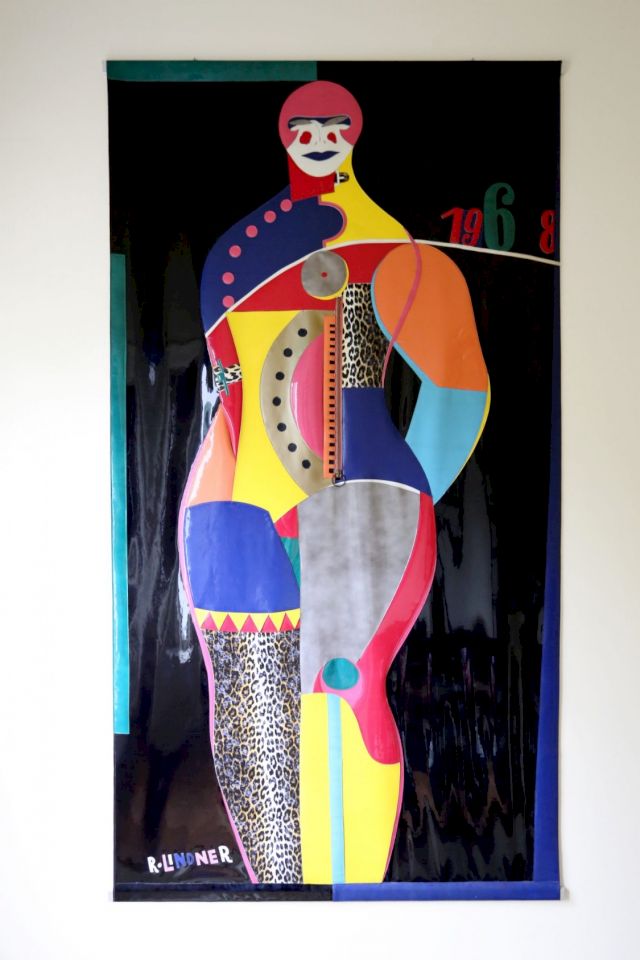 All images courtesy of Concordia Collection / Julian Oggel.