Qiao Zhibing
Catching up with the collector behind TANK Shanghai and Qiao Space
Qiao Zhibing
After a huge transformation effort initiated by collector Qiao Zhibing, TANK Shanghai opened in 2019. Five former oil tanks on a disused industrial site were converted into a multifunctional art centre and reestablished the adjoining park. Rather than a focus on an art museum, Qiao wants TANK Shanghai to find a more vibrant and diverse way to collaborate with artists, whilst sharing this with people.
IC
You began collecting out of a need to decorate your nightclubs in Shanghai and Beijing. This soon developed into a deeper interest and passion for contemporary collecting, of which you have been very active. What does collecting nowadays mean to you?
Qiao Zhibing
I have a great passion for contemporary art. For me, my collection represents the time period that I have lived through.
IC
Which artists are you currently following with a specific interest, and why?
Qiao Zhibing
I focus on artists who have insight into the world that we live in and who can inspire me.
IC
Are you traveling frequently for the purpose of following the art world?
Qiao Zhibing
I like traveling around to see art, and this is one of my ways to know the world. Also, I like to visit private collections and be with like-minded people.
IC
Do you believe that the decision to buy a piece of art is intertwined with the context it is presented in?
Qiao Zhibing
I think so, but it is also related to my personal experience.
IC
You founded the publicly accessible Qiao Space in 2015, which not only focuses on your private collection, but invites the participation of artists external to your collection. Why is this important to you?
Qiao Zhibing
I am passionate about contemporary art, for this reason, I am willing to promote it. In terms of mindset, it is different for me to run an institution than to collect. As an institution, our focus is to present great exhibitions.
IC
As a second undertaking, in March last year (2019) TANK Shanghai opened – a former industrial oil tank site. What was one of the biggest challenges in transforming that massive location into your vision for a multifunctional arts centre?
Qiao Zhibing
One of the challenges of setting up TANK Shanghai is not knowing how to do it, and I have been exploring. But at the same time, the advantage is that there is no burdens and I am dare to experiment.
The vision of TANK Shanghai is to let art influence more people.
IC
How would you describe the art market to somebody completely new to it?
Qiao Zhibing
Art can bring you a lot, not only money, but also aesthetics. And it can open up your wisdom, let you understand the world and so on…
IC
Which publicly accessible private collections would you recommend visiting?
Qiao Zhibing
François Pinault – Palazzo Grassi and Punta Della Dogana
Mera and Donald Rubell – Rubell Museum
Christian and Karen Boros – Boros Collection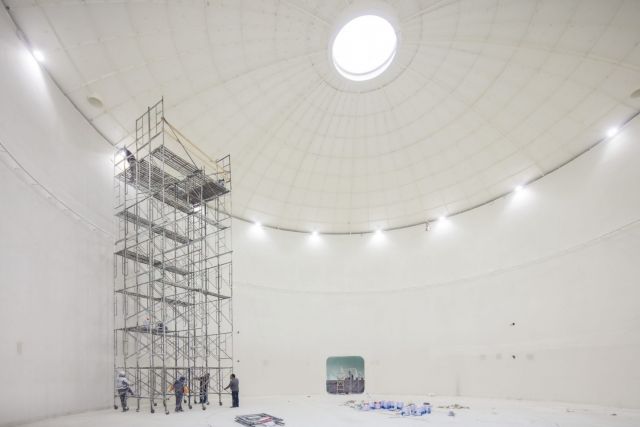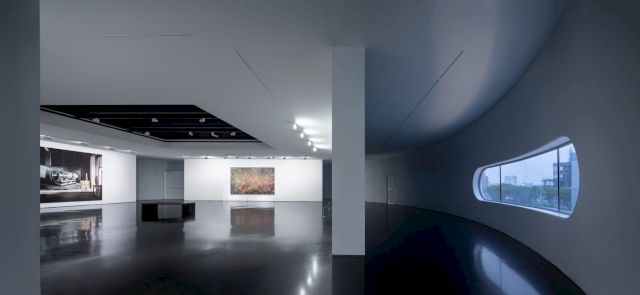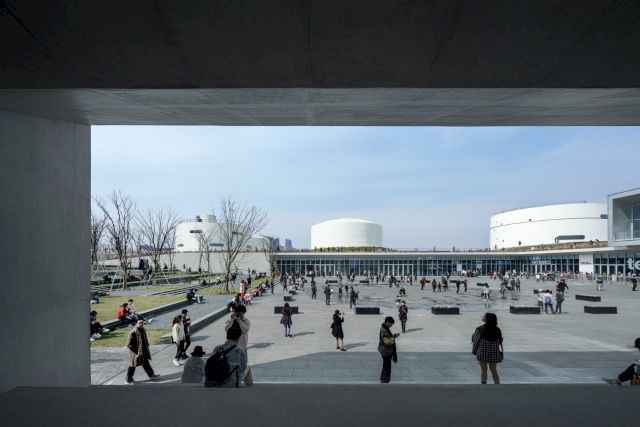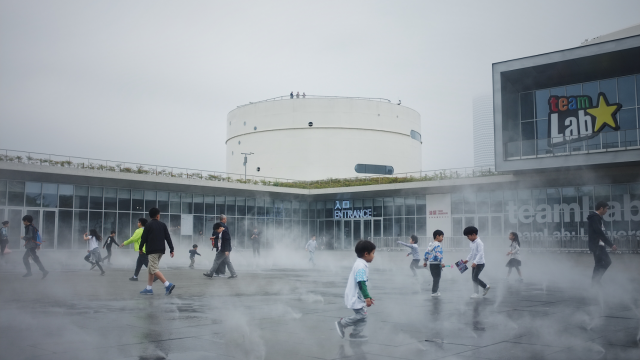 All images courtesy of TANK Shanghai.