PRIOR Art Space
Oliver Elst and Laura del Arco have built significant collections, both individually and together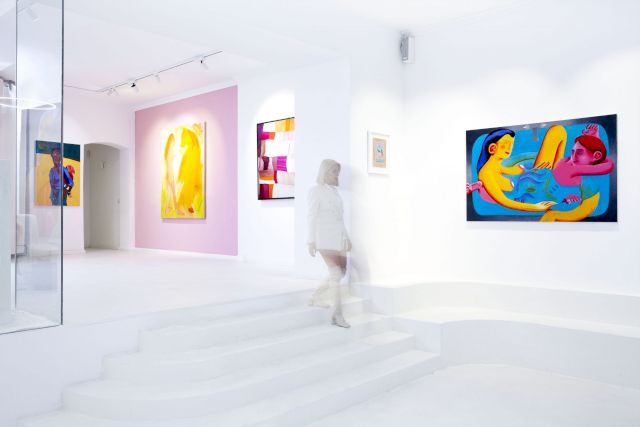 Berlin Space - Deniz Pasha, Grace Mattingly, Turiya Magadlela, Isaac Mann, 2022. Photo: Otto Felber
Since 2020, PRIOR Art Space houses the couple's collections in two major European cities, Berlin and Barcelona.
Laura, a Fashion designer and Art director and Oliver an Automotive designer, both long term expats in Shanghai, China, entered the world of art collecting more than 7 years ago and, since then, have built significant art collections individually and together. They together own more than a hundred artworks by established and emerging artists from an underrepresented background.

After years in the art world, they realized that art collectors have a responsibility to not only collect works of art if not to support proactively and widely the artists in the collection. The importance of loaning and donating works to institutions and the value of exhibiting the collections publicly.

Their drive is to inspire young collectors to support artists and guide and inspire the next generations of collectors towards a more un-established democratized art world, based in the collaborative support and building long lasting close relationships with galleries, artists, curators and collectors for a mutual and common welfare, to share the passion for Art.