The Ovidiu Șandor Collection 2018
The Romanian collection that started with an antique map.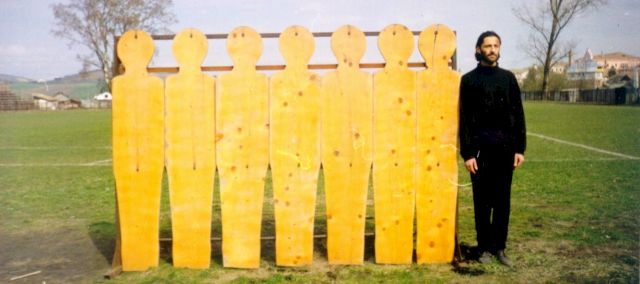 MIKLOS ONUCSAN, Self-portrait along the way (detail), 1982-1992
What began with an interest in collecting antique maps has now progressed into a private collection of over 300 works of Romanian contemporary art.
Ovidiu Șandor started his collection by purchasing Romanian modern art, but quickly found a passion for younger artists and artists from the Cluj School such as Adrian Ghenie, Victor Man, Mircea Cantor and Ciprian Mureşan.
In addition to supporting emerging artists, Șandor is also dedicated to supporting historical Romanian artists who have been rediscovered in recent years, with Geta Brătescu and Ana Lupaș featuring within the collection, as well as artists from the Sigma Group – which was founded in Șandor's hometown. In the space of less than a decade, Șandor has developed a collection focused on Romanian art, ranging from painting to sculpture to installation which includes movements from modern art of the 1920s and 1930s to the historical avant-garde to contemporary art.
In their first Online Exhibition on IC, we present works from the Ovidiu Șandor Collection as well as installation views from exhibitions featuring the collection.