Jupiter Artland Summer Programme 2016
Highlights from the 2016 summer programme of Edinburgh's award-winning sculpture park, Jupiter Artland.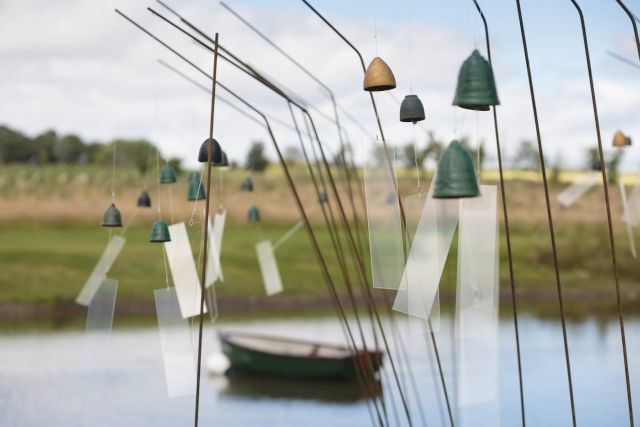 CHRISTIAN BOLTANSKI, Animitas, 2016. Courtesy Jupiter Artland. Photo: Ruth Clark
Until September 25th 2016 visitors will have the opportunity to discover and explore Jupiter Artland's magical sculpture park and its summer programme. As part of the Edinburgh Art Festival 2016, Jupiter Artland features a new permanent work to the collection by renowned French artist Christian Boltanski, as well as two exhibitions from Boltanski and Glasgow-based artist Hayley Tompkins. French artist Caroline Mesquita also showcases the first outdoor commission for Jupiter Artland. Founded by Robert & Nicky Wilson, Jupiter Artland is the home to over 30 site-specific works by leading artists of contemporary art, located on a whopping 100 acres of woodland and meadows just outside of Edinburgh.
Here, we share impressions from Jupiter Artland's summer programme which includes both permanent and non-permanent works.