Jean-Paul Najar Foundation
Situated on, and presented in partnership with Alserkal Avenue, the heart of Dubai's art quarter, the JPNF opened its gates to the public in 2016.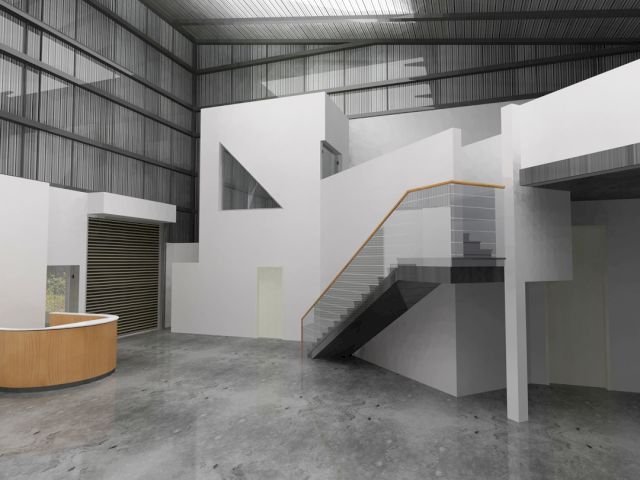 3D rendering of the Jean-Paul Najar Foundation. Photo: Mario Jossa, 2015
An economist, photographer and sculptor, Najar, began collecting art from the mid-1960's and engaged in dialogues with many artists from that time. A pivotal figure for abstract art, he curated many exhibitions, and published in depth texts on the artists he had befriended. His exceptional assemblage includes works by Jene Highstein, Gordon Matta-Clark, Suzanne Harris, Marcia Hafif, and Linda Francis, among others. To create a private museum for their JPNF collection, architect Mario Jossa came out of retirement to design the Bauhaus-inspired building. The foundation aims to ensure and expand on Najar's legacy through the mix of new acquisitions, educational programs, and temporary exhibitions.
Jeni Fulton is a Berlin-based editor and writer who recently completed her PhD dissertation on the subject of 'Value and Evaluation in 21st Century Art' at the Humboldt University, Berlin. She holds an MA from the University of Cambridge, and is the Art and Commissioning editor for Sleek Magazine. She contributes to Frieze, Spike and Randian.