Carole Server
The New York-based collectors with an enthusiasm for patronage and education.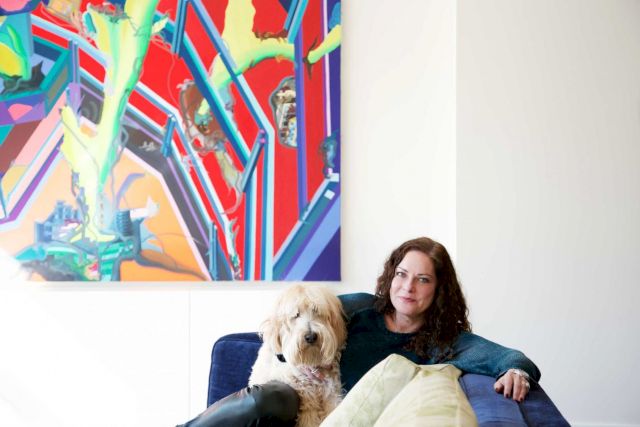 Carole Server. Photo: Emily Johnston for Artsy
Dedicating their time to supporting young artists, Carole Server and Oliver Frankel have built up a collection over the last ten years that is not only focused on the artworks that it contains, but also the long-standing relationships with artists that have helped build it.
In addition to the friendships that they create and cherish, Server and Frankel frequently open the doors to their apartment for educational visits as well as VIP guests of art fairs, resulting in a dialogue with artists, collectors and students, that go far beyond the constraints of collecting contemporary art.
As part of a collaboration with VOLTA New York, IC spoke to Carole about the foundations of their collection, why they choose to make an annual re-hang of the artworks, and what they believe their responsibility is within the realm of culture and education.
IC
You and your husband, Oliver Frankel, started collecting together about ten years ago. Can you tell us how your interest in contemporary art began and how it has since evolved?
CAROLE SERVER
I collected before I met Oliver but we started together when his childhood friend painter Andrew Stahl had an exhibition in New York City. I loved the work when I first saw it in Andy's studio in London. At the show in NYC we decided to buy a great painting in support of Andy. That acquisition sparked our curiosity and love affair with contemporary art and over the years our eye became more sophisticated or focused. Our collection naturally evolved with parameters that we set as time moved on.
IC
As a couple, how do you decide which artists to collect? Do you ever disagree on an artist?
CAROLE SERVER
We collect together which means we both have to love an artist's work. Collecting together is a reflection of our relationship. We are a team discussing the emotional, intellectual and more. We research, see both gallery and museum shows, talk to other collectors, artists and curators. Studio visits have also become very important as we decided to collect in depth and follow an artist's career once we bring them into the collection. Oliver and I do mostly agree, but when we don't we move on.
IC
How do you live with your collection? Is it something that you see and interact with everyday?
CAROLE SERVER
Everything we buy, we do so because we love the work, and naturally as we love it we want to live with it. This necessitates rehanging our apartment once a year and rotating works as our collection has moved beyond our walls. So yes, we interact with the artworks that are in our apartment everyday.
IC
Each year your collection goes through an annual re-hang – why do you do this every year? Have there ever been any pieces that you found difficult to put away after the year was up?
CAROLE SERVER
Yes, there are some works that we are not ready to put back in storage as we have really enjoyed living with them. Usually I move these works to another place in our home, say from the bedroom to the living room.
IC
You and Oliver are dedicated to supporting emerging to mid-career artists and will often follow their entire career, whilst in the process build up meaningful friendships with the artists. Why is having a personal relationship to the artists essential for your collection? Have you ever purchased a work from an artist that you did not feel a connection to?
CAROLE SERVER
Our collection is very personal to us and if you look at it as a whole you can see the relationships. I think that most of the time when you love someone's work it's because you share some sensibilities in common with the artist. Often we end up collecting their friends, not necessarily by intent, but again because of the shared sensibilities. So having a relationship with the artist follows naturally. Oddly we have never had the experience of purchasing a work and finding out later that we do not like the artist.
I think that most of the time when you love someone's work it's because you share some sensibilities in common with the artist.
CAROLE SERVER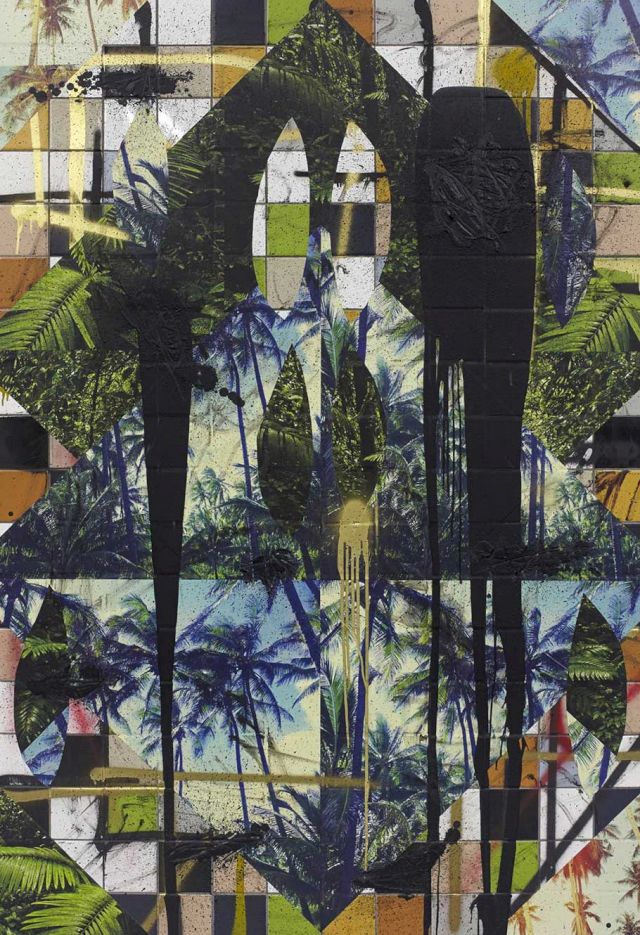 IC
Within your collection you have numerous pieces by the same artist, creating an "overview" of an artist's career. Why is this approach so integral to your collecting interests?
CAROLE SERVER
Again I think it is the continuation of the relationship one has with the artist and their work.
IC
You've previously said that loaning artworks is something that is very important to you and Oliver, and that you "never say no to a loan". Why is it integral to your collection that you share the artworks and how many artworks from your collection are loaned to museums and other art institutions at the moment?
CAROLE SERVER
I think that supporting the artists we collect and sharing what we are fortunate enough to own with others is our responsibility as a collector. At the moment we have five works out on loan.
IC
You frequently open your home to charitable organisations and for collector groups, as well as the annual VIP tour for the Armory Show. In your opinion, is it a collector's responsibility to make their collection available to the public? To make sure the works are seen and not stored away?
CAROLE SERVER
Yes I think it is an obligation. Art is meant to be shared – it is emotional and provokes conversations and hopefully understanding among people of different ages, cultures and socioeconomic backgrounds. We also enjoy groups coming to our home as the interaction is invaluable.
IC
You are on the Board of Trustees of the Bronx Museum of the Arts and the Rema Hort Mann Foundation. Oliver is on the Board of the Internationals Network for Public Schools and Artadia. What do you believe your role is as a collector when it comes to furthering education, both within the realm of contemporary art and outside of it?
CAROLE SERVER
I think that furthering education is everyone's social responsibility, not just a collectors. If we want to make the world a better place then we have to educate our future generations, help them live their dreams and teach them about social responsibility.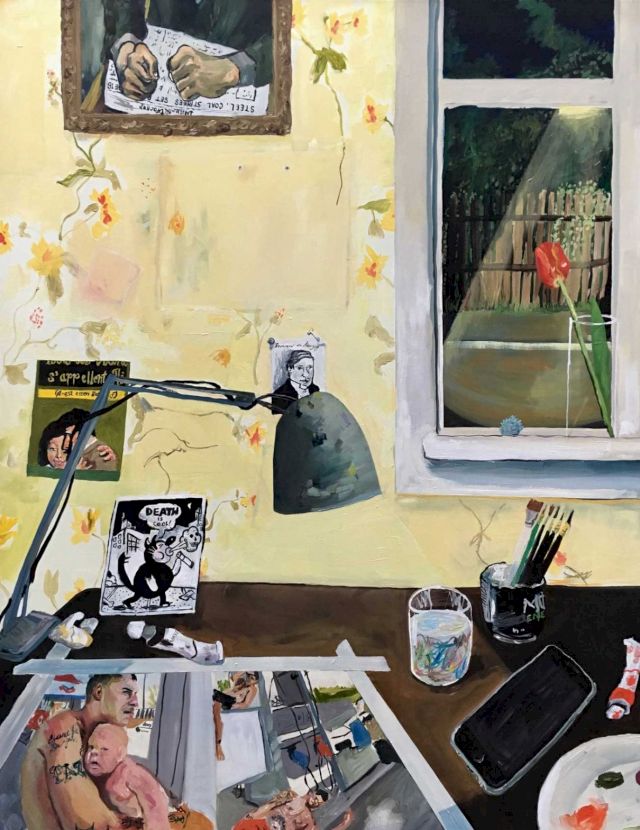 I think that furthering education is everyone's social responsibility, not just a collectors.
CAROLE SERVER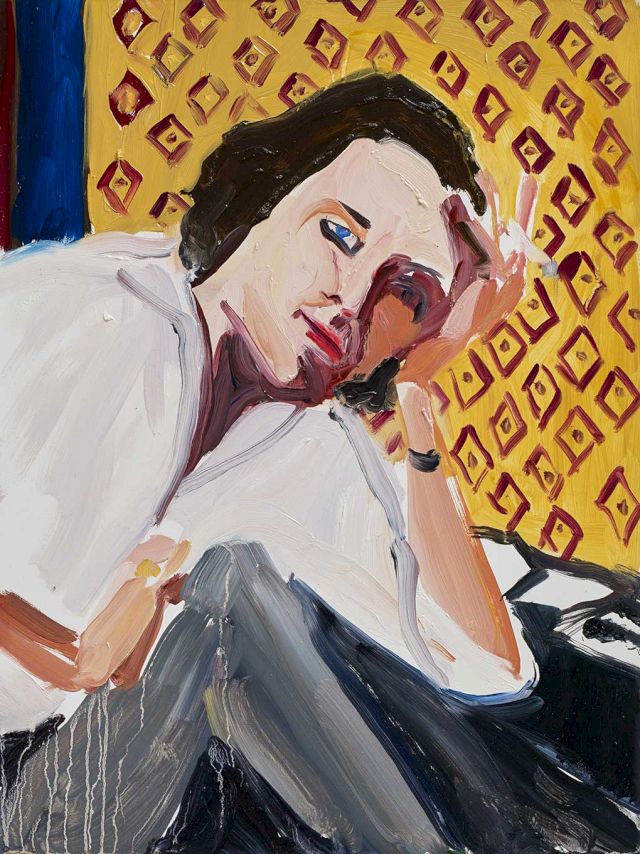 IC
How do fairs like VOLTA influence your collection? Do you ever buy works at art fairs or is it mainly a social encounter?
CAROLE SERVER
Art fairs are a place to build relationships with galleries and artists and we often buy artwork at art fairs because we've had the opportunity to learn something new.
IC
What do you think is the key to having a successful collection?
CAROLE SERVER
What defines successful? I think that word means different things for different people. Success for me is the intellectual stimulation we get from the relationships we build and acting responsibly.
IC
Where do you see your collection headed? Is there a medium or topic that you would like to see your collection include in the future?
CAROLE SERVER
I'm not sure. I think as we have decided to collect in depth, perhaps that means introducing fewer artists to the collection.