The Dikeou Collection — Part III
A variety of artworks by both established and emerging artists.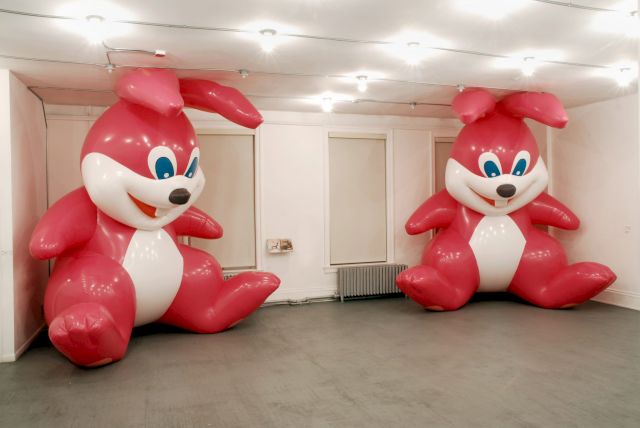 MOMOYO TORIMITSU, Somehow I Don't Feel Comfortable, 2000. Courtesy the artist and Dikeou Collection
The collection, which is free and open to the public, includes a variety of artworks by both established and emerging artists, ranging from installations, sculpture, photographs, videos, drawings, to paintings.
The growing selection of artists represented in the Dikeou Collection also participate in zingmagazine — a companion project published by Devon Dikeou. Both the collection and zingmagazine strive to create an atmosphere that engenders, creates, and supports the most challenging representation of both the esoteric and the literal representation of all kinds of artists' ideas. Devon Dikeou is the editor and publisher of the annual publication, which presents projects from a myriad of different subjects. She is also a practicing artist.
This exhibition, the third in a series of four parts in which Pany and Devon Dikeou share works from their collection on IC, displays the result from many years of passionate collecting and careful selection, creating a diverse and subtly comedic collection. Featuring works by Misaki Kawai, Paul Ramírez Jonas, Rainer Ganahl and Momoyo Torimitsu among others.