Flippin The Script with Armand-Paul Family Collection
In "Flippin The Script" we warmly welcome the Armand-Paul Family Collection in New York to IC, with its focus on the African and Latin diasporas, and interest in performance.
CARLOS MARTIEL, Continent, 2017 (film still)
After back and forth correspondence with Newton Paul – admittedly reminiscent of pen pal days – and very much aligning on the role of art and its social/political responsibilities, here is a strike. You may have already come across the Armand-Paul Family Collection via our IC Vimeo Series (link below and please do tune in), which engages with video art in times of crises, so we are thrilled to further present and join the Armand-Paul Family Collection here– on our growing archive for contemporary collecting.
The Armand-Paul Family Collection consists of both Modern and Contemporary Art. Founded by brothers Newton and Marcus Paul, the collection includes Cuban prints from the Asociacion de Grabadores de Cuba (Association of Recorders of Cuba) from 1949 – 1968, Contemporary Cuban prints, Cuban photographs from 1890s – 1970s, paintings, videos, prints, mixed media, drawings and sculptures from the African and Latin diasporas. The focus is on aforementioned diasporas, encompassing cultural experiences, which are similar throughout the world. The family link also holds the maiden name of the brothers' mother – Armand – whose side of the family are into fashion, art, culinary, music, architecture and interior design.
Newton Paul, who previously worked in pharmaceuticals and entrepreneurial endeavours (Latin Heritage Cards), has been collecting for approximately 4 years and prior to connecting with IC, has been very private: "As a nouveau art custodian of the Armand-Paul Family Collection, I make it a point to read, listen, and learn from people engaged (and just entering) in the visual arts. One of the mediums that struck me was performance art. I acquired works in this medium but one artist that has resonated with me is Carlos Martiel. Performance art is really new to me and Carlos was the lightning rod. His work speaks to things that happened and continues to happen in/to the global African and Latin diaspora communities.
Newton Paul has acquired three of Carlos Martiel's video documentations of performances Ascension; Continent; and Stampede, as well as three photographs from those performances.
Upon screening Continent, 2017 on our Vimeo series AT HOME WITH IC, Newton Paul shared:
"This is the starting point for why we are here today with regards to societal issues. Things started with invasions, colonization, taking and controlling all the resources from the African and Latin diasporas, enslavement, continuous oppression, limited education on what these groups contributed to better the human race, a lack of reparations, and here we are today. This performance exemplifies who takes the resources (tangible and intangible) and who is left bleeding out with nothing".
The following artists are below; Deana Lawson, Belkis Ayon, Lina Iris Viktor, Nyugen Smith, Alex Jackson, Renee Cox, Mequitta Ahuja and Enrique Miralles. Others to be mentioned include; Carrie Mae Weems, Lorna Simpson, William Pope L., Wilay Mendez Paez, Yomer Montejo, and Jacqueline Brito.
For further insight into the richly deep, researched and affecting Armand-Paul Family Collection, listen to this delightfully visual episode with Newton Paul of podcast, Pine. Copper. Lime. The series delves into people in the print world, who are a bit beyond the expected. "Newton is a fountain of knowledge" says host Miranda Metcalf.
Following are images of Newton and Marcus's private collection.
9 diamonds were inserted into my skin in different parts of my body. A white American man removes them and places them inside a box, which he takes with him, once he finishes extracting them. I remain lying down for several minutes with the open wounds.
CARLOS MARITEL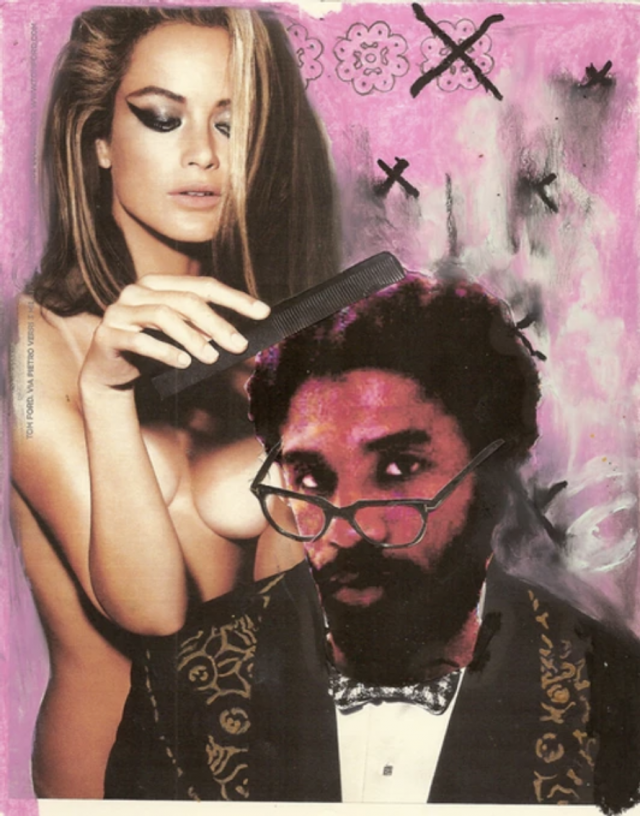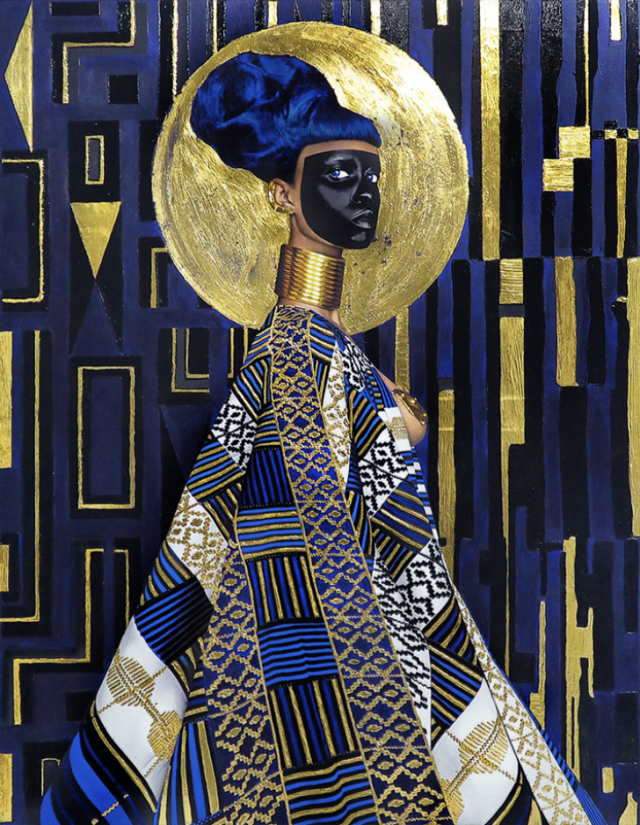 For the duration of five hours a person stitched into my skin epaulettes, pockets, and other fragments of a U.S. Military uniform.
CARLOS MARITEL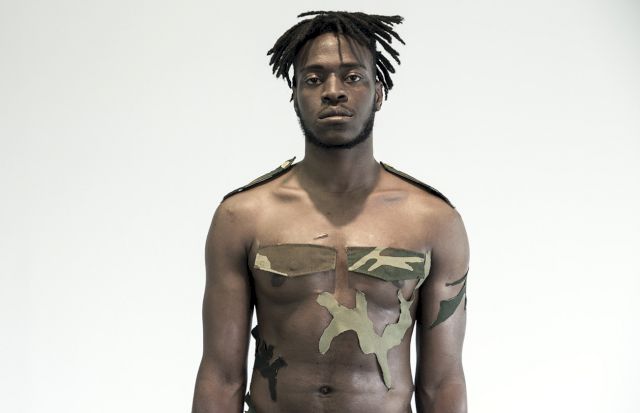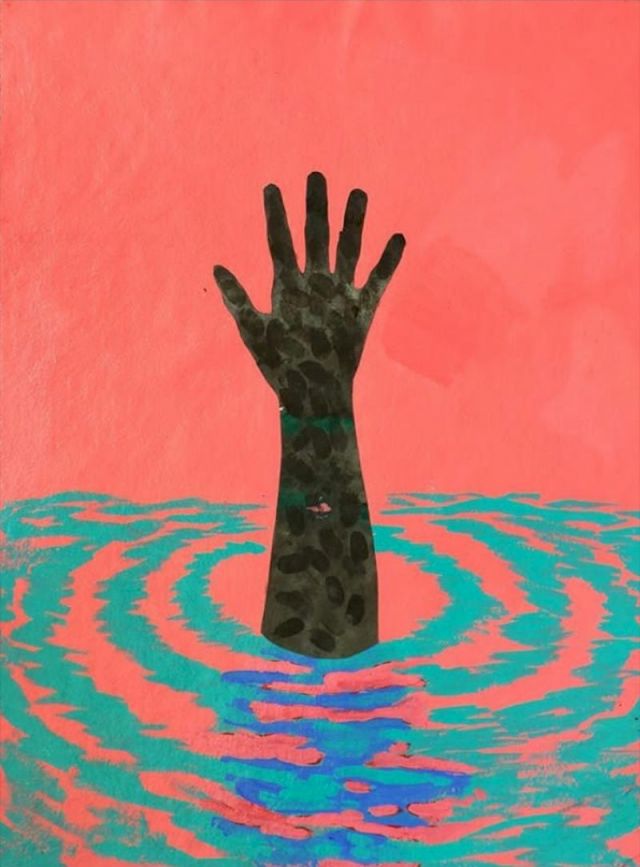 This photograph is part of her "Flippin The Script" series. This piece is powerful regarding role reversal. Rarely is it seen in catholic practices, a black person in a position of praise and power.
NEWTON PAUL