R F Jefferies – Don't Postpone Joy
A look inside the collection of San Diego-based collector R F Jefferies.
I was raised in an art centric household so my passion for collecting began at a very young age. My personal collection was initiated when I was 19 years old. I started off collecting multiples by more established artist; however after a few years my focus was turned to the contemporary space and I started adding works by emerging and mid-career artists.
I fragment my collection into three main categories; installation/sculpture, abstract, and figurative works. Within each sub-collection I try and create flow by having the works inform each other either via their visual or academic vernaculars.
For me, collecting is more than a hobby; it is a behavior compulsion as I have been collecting different items throughout my life. I think I get the most enjoyment out of being able to live with such amazing objects and getting to share them with others. A goal with my participation in the art world is to make contemporary art approachable and accessible, especially to our younger audience to help foster a future generation of collector and art appreciators.
In lieu of trying to pick a favorite work, I would like to discuss an artist who works are of great interest to me currently; Emanuel Rohss. Emanuel is a multi-disciplinary artist, working through sculpture, painting and installation with a focus on site specificity. His practice examines and extrapolates the relationship between art and architecture, form and aesthetics. He uses images from local architecture to create a visual vernacular of the area that when taken outside of its normal context and repurposed creates an object that explores agendas of appropriation and facsimile.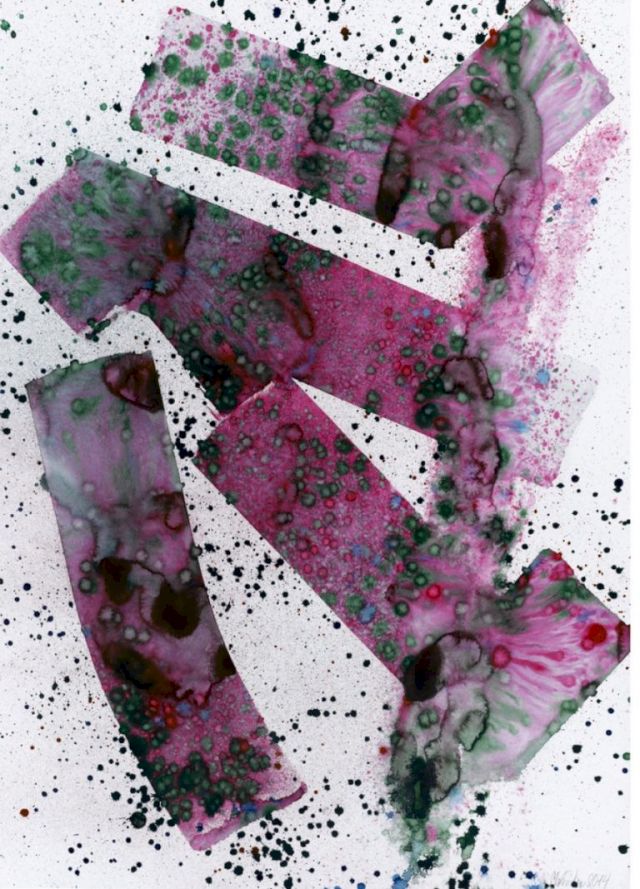 MAX FRINTROP, Untitled, 2014
For me, collecting is more than a hobby; it is a behavior compulsion
R F JEFFERIES