The Mallin Collection
Nestled on 15 acres in the scenic town of Pound Ridge, New York, Buckhorn Sculpture Park features gardens, woodlands, a lake and an orchard.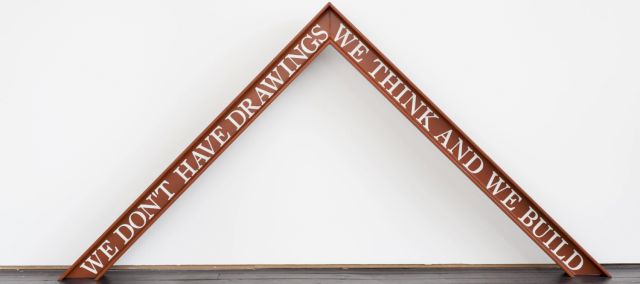 JAMES BALMFORTH, We Don't Have Drawings We Think and We Build, 2009. Courtesy Hannah Barry Gallery, London
Buckhorn is the private home of Sherry and Joel Mallin. Walking through the grounds of the Buckhorn Sculpture Park, you'll discover over 70 outdoor sculptures, each discreetly and creatively placed to be viewed as individual works of art in extraordinary settings. Some of the artists featured include Richard Serra, Sol LeWitt, Joel Shapiro, Andy Goldsworthy, Ursula von Rydingsvard, Anish Kapoor, Olafur Eliasson, and Dan Graham. The collection also features pieces by young sculptors whose work may be showcased for the first time. In 2001, a 10,000-square-foot facility known as the Art Barn was completed, highlighting an ever-changing collection of installations, paintings, photography, videos, and sculptures. Works by masters such as Chuck Close, Yayoi Kusama, and Sean Scully are showcased alongside works by mid-career artists and young, emerging talent.
All images courtesy of the The Mallin Collection, New York