Visions From India
The exhibition "Transforming Vision" includes some of the most prominent Indian artists working today, with all forty works coming from the Pizzuti Collection.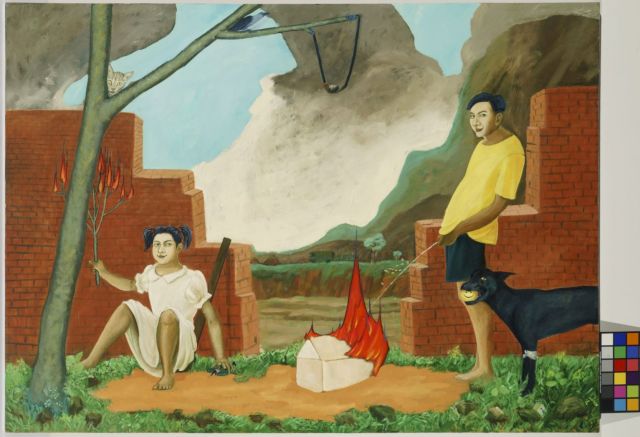 KP REJI, Untitled. Courtesy the artist and Tilton Gallery, New York
All of the works featured share an active interest in our world, dealing with themes such as religion, the environment, colonialism, and technology. In addition to the Pizzuti Collection, "Visions from India" also features an important survey of the work of Francis Newton Souza from the from the Rajadhyaksha Collection in the exhibition "The Progressive Master".
Housed in an historic building located in the Short North Arts District of Columbus, Ohio, the Pizzuti Collection is a non-profit organization presenting temporary exhibitions of contemporary art. The collection has seasonal changing exhibitions that are drawn from the collection, as well as educational programs, lectures, artist talks, and special events throughout the year. With all of the art coming from the family collection, the Pizzuti Collection feels like more of a collection that belongs to the community than an organization.
Here, we present works from the Pizzuti Collection's exhibition "Visions From India".