West Collection
Since 1996, Al & Paige West have been building an impressive collection, including works by artists such as Donald Judd, Martin Boyce, and Candice Breitz.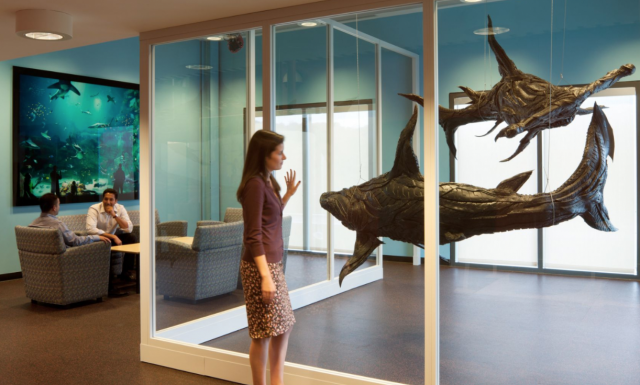 Yong Ho Ji, Shark Tank, 2006, cut rubber tires, wood, steel, drywall screws, marbles, dimensions variable. Courtesy The West Collection at SEI, Oaks, PA
The West Collection is a contemporary art collection founded by Al and Paige West in . Their vision is to support emerging artists by collecting their work and showcasing the pieces at the publicly traded investment firm SEI, which was founded by Al West in 1968.
Financial services professional Al West is a man of action. He doesn't wait for gallerists or curators to recommend emerging voices to him; he lures them in himself. In 2011, for example, he and his daughter, Paige West, asked artists to apply for the West Collection Art Prize. Everyone who downloaded the app, looked at the art, then gave an evaluation and became part of the extended jury.
This kind of participation is continued in the public spaces of West's business, SEI Investments. Approximately 1 200 works are installed in SEI's main building and can be viewed by appointment. The collection has grown since 1996, now encompassing nearly 3 000 works, including those by Donald Judd, Richard Artschwager, Martin Boyce, and Candice Breitz. Many of the works are loaned to museums or curated traveling exhibitions.