Peter Linde Busk & Numen/For Use
The Wanås Foundation features sculptures to enter and spatial design to be surrounded by
Maya Lin, Eleven Minute Line, 2004. Photo Per Pixel. Permanent collection
A sculpture to enter and a spatial design to be surrounded by – this year's art projects at Wanås Konst invite the viewer in and embrace material experimentation as part of how we work toward new sustainable solutions. The installation Tape Wanås, by industrial design collective Numen/For Use, fills a 50-meter barn and invites visitors to explore. Danish artist Peter Linde Busk presents his first outdoor sculpture after having worked on materials and techniques for almost two years in an effort to create sustainable alternatives for the new artwork.
This year's major art projects highlight artists that drive change and material development. Rather than raise our awareness about issues of the environment and sustainability as motifs, Danish artist Peter Linde Busk and the design group Numen/For Use search for sustainable alternatives in the making of their work.
Wanås Konst presents Peter Linde Busk's first outdoor sculpture – it's a work with an outside and an inside, the shape is inspired by a pumpkin and the rituals associated with Halloween. The magical and fantastical interested Linde Busk, but in his version, the pumpkin becomes a white sculpture titled Solaris, 4 meters in diameter, that can be viewed as a sculpture or a space to be entered. The newly produced work is shown along with an exhibition of his paintings, reliefs, prints, sculptures and collages from 2015 on, giving insight into his multifaceted oeuvre.
Numen/For Use is an industrial design collective established by Nikola Radeljkovic, Sven Jonke, and Christoph Katzler in 1998. The site-specific installation Tape Wanås, at Wanås Konst, was not constructed digitally in advance but was created on-site in an analogue and a physical process. The sprawling tape lines in the barn from the 1700s show different stages of the undertaking. One part of the installation forms a tunnel to crawl through, and another place features an opening to look up through. The installation examines the old, cathedral-like building as it continues through the space and outward through an open hatch. Visitors are invited to the cavities of the hovering large structure, which opens for discoveries for both mind and body.
In addition, Wanås Konst is putting a special focus on the collection in the sculpture park, emphasizing Anne Thulin's façade painting created in 1994, as well as Yoko Ono's Skyladder and text-based work Imagine Peace.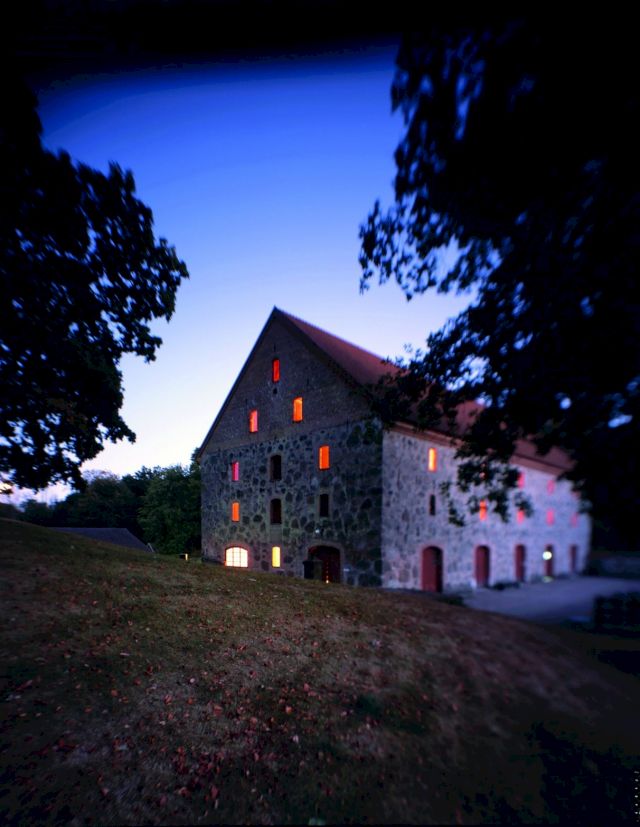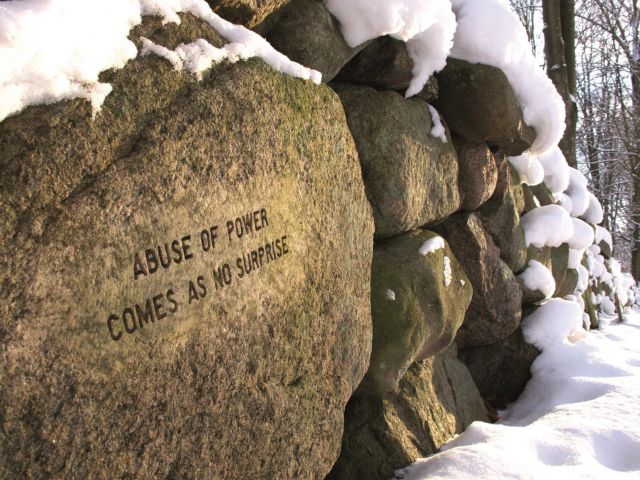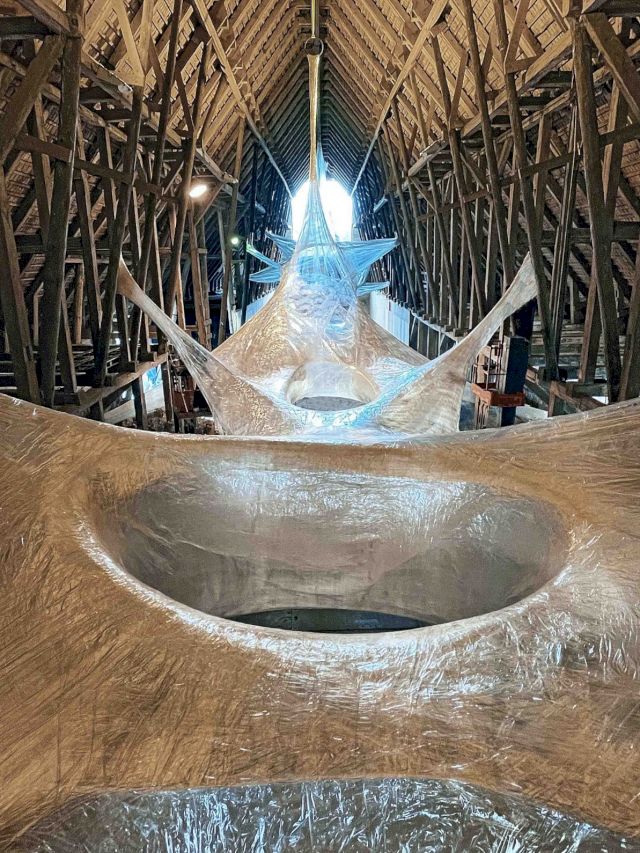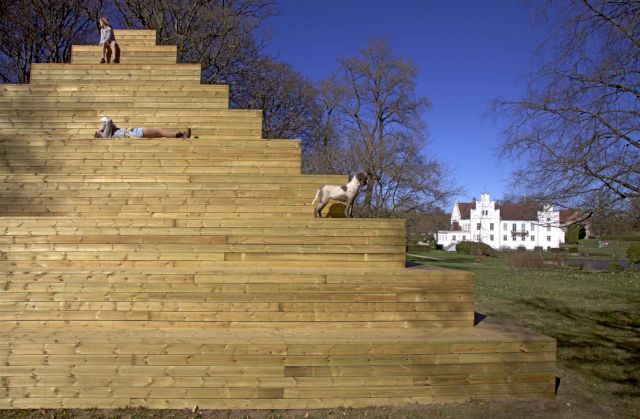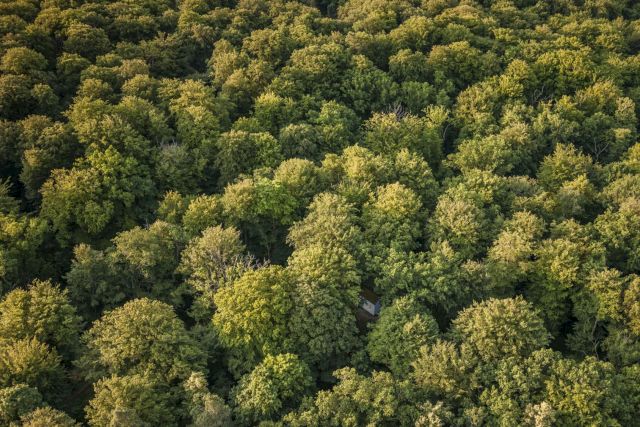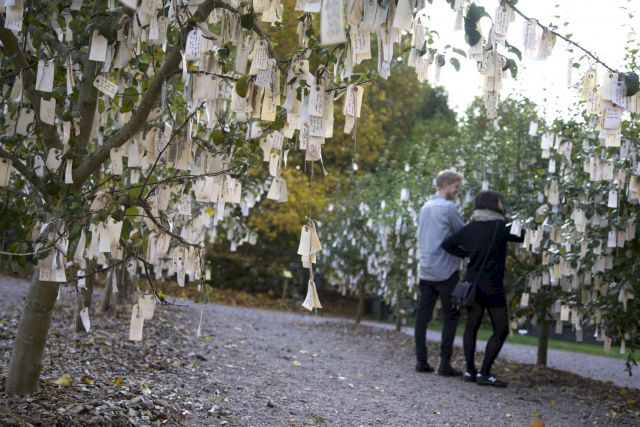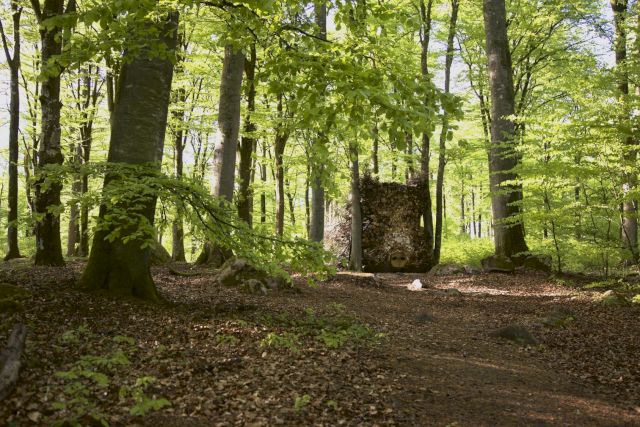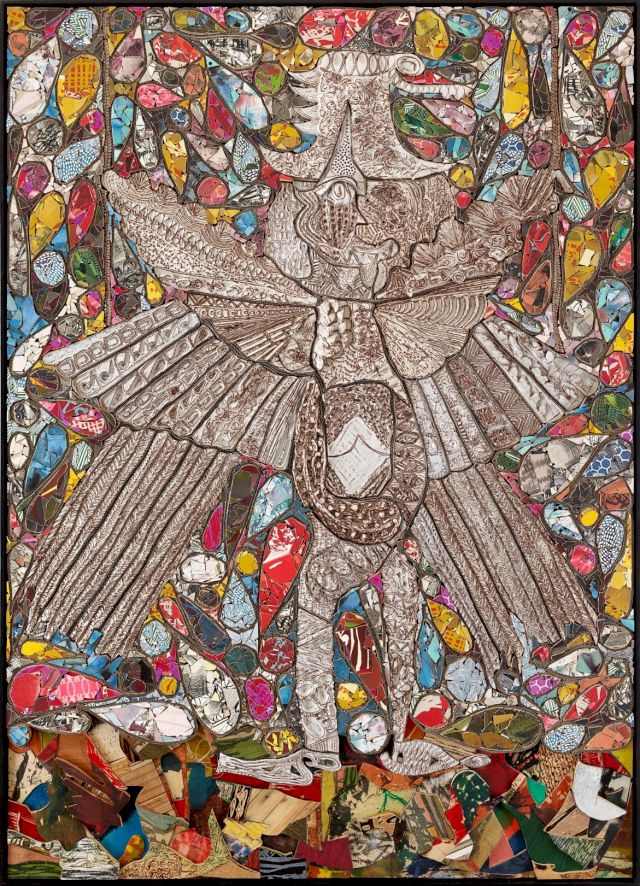 All images courtesy The Wanås Foundation.